One of the biggest festivals in the country, Diwali is around the corner. Like each year, people are celebrating the festival with full festive spirit. Diwali celebrates the homecoming of Lord Ram after defeating the demon king Ravana. The festive tradition of decorating the house with multi-coloured rangolis, and multiple lamps and lights not only makes for a pretty visual but also symbolizes the ultimate triumph of good over evil. While Diwali sweets such as Kaju Katli, Soan Papdi and other chunky dry fruits are the highlights of the festive season, that doesn't mean our savoury and salty cravings need to take a backseat. Feast on these delicious Diwali snacks with your family or serve them to your friends for your Diwali get-together. These Diwali snacks are really easy to make and will leave everyone impressed. We have something for everyone.1.Rajasthani Mirchi Vada
Recipe by Chef Niru GuptaWho needs crackers when your plate offers an explosion of flavours? The hot and spicy snack from Rajasthan is perfect for Diwali. Also known as Jodhpuri Mirchi Vada, it is made of spicy Green peppers stuffed with a masala aloo filling. Serve the deep fried, crunchy delight with a tangy tomato chutney and enjoy the burst of flavours!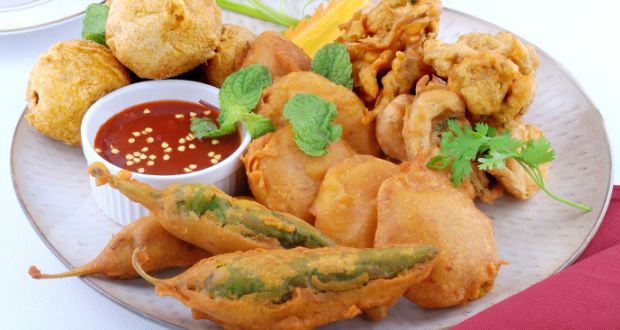 Rajasthani mirchi vada can make for brilliant diwali snack.

2.Hara Masala Kebabs
Recipe by Chef Aditya Bal
When you are looking for Diwali snacks, these kebabs cannot be far behind. The tender and succulent vegetarian kebabs made from green peas, potatoes, spinach and spices are party starters in the truest sense.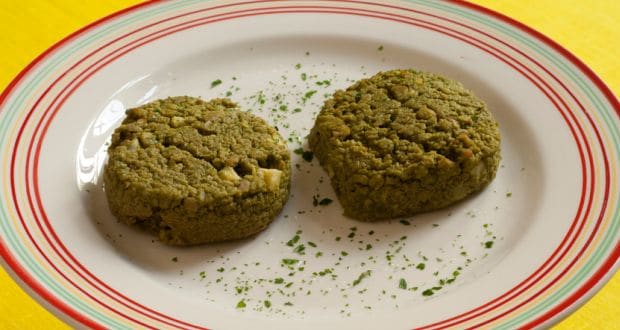 Try Hara masala kebab foe some wholesmome diwali snacks.

3. Aloo Bonda
Recipe by Chef Niru GuptaThe popular tea time snack can be the festive Diwali snack you have been looking for. Deep fried potatoes mashed with salt, chillies, coriander leaves, lemon juice, this Diwali snack tastes best when served with tangy green chutney.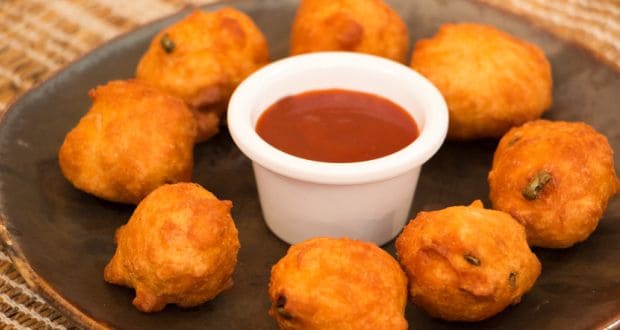 4.Moong Daal Samosa
Recipe by Chef Niru GuptaYou really don't need a festival to gorge on your favourite samosas. Try making these moong dal samosas at home and serve them with fresh mint chutney as a delicious Diwali snack.
Try making these moong dal samosas at home for perfect diwali snacks.
5.Murukku
Recipe by Chef Niru GuptaThe popular crispy and delicious South Indian snack can break the monotony set by Diwali desserts quite well. A true festive treat.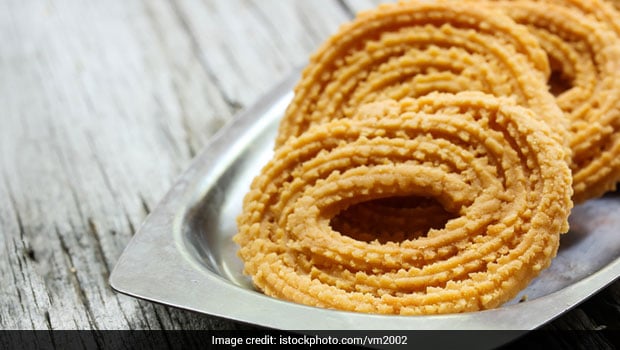 The delicious South Indian snack can break the monotony set by Diwali desserts.
6.Multani Paneer Tikka
Recipe by Chef Rajdeep KapoorSoft and succulent slices of paneer are stuffed with a mushroom mixture, folded and coated in a besan batter and then shallow fried till golden. A wholesome and delicious Diwali snack.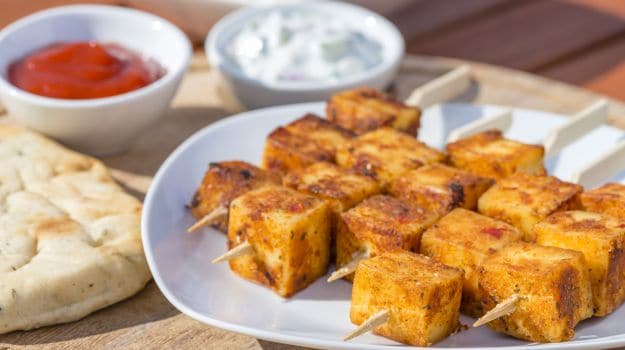 A wholesome and delicious Diwali snack.
7.Papdi Chaat
Recipe by Marut SikkaRound crispy fried disks slathered with sweetened curd, freshly made chutneys and chaat masala, will leave you licking your fingers. 8.Kaju Kothimbir Ki Vadi
Recipe by Chef Vikas KhannaThis Marathi crunchy delight offers a blast of flavours. Made with the cashew nuts, red chilli powder and tamarind, this recipe is a hit.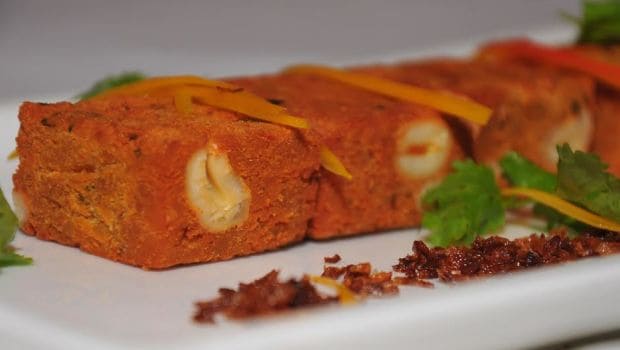 Kaju kothimbir vada is a Maharashtrian snack.

9. Moothiya
Recipe by Niru GuptaMuthiya from Rajasthan blends some of the strongest spices and ingredients like clove, garam masala, garlic paste and mace, and happens to do wonders for your health and immunity too. A dose of health with a round of festivities, this Diwali snack is a true Diwali bonus.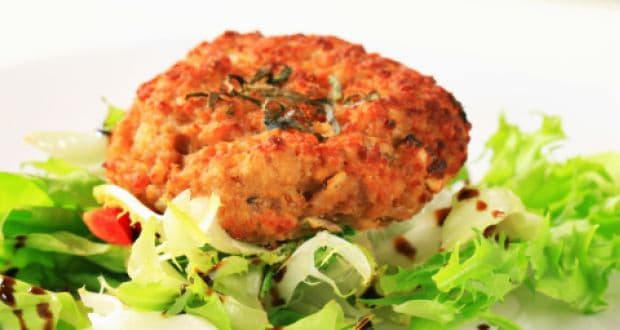 Happy Diwali 2020!