The nation is gearing up to celebrate Diwali, and the mere thought of all those boxes of sweets, dry fruits and chocolates is making us all drool. One of the most significant festivals in India, Diwali is celebrated in honour of Lord Rama's return from Lanka to Ayodhaya after 14 years of exile. Their homecoming was celebrated with a lot of enthusiasm and fervor and thousands of oil lamps were lit and sweets were distributed to celebrate the occasion. Following the same tradition, each year on Diwali families go around their neighborhood, extending wishes and exchanging gifts. Some of the most common sweets that are associated with the festival are kaju katli, soan papdi, coconut laddoo, and khoya barfi. And among these, Kaju Katli has to be the most popular one of the lot. The festive treat is a cashew nut and milk based sweet decorated with silver varq. Kaju Katli, which literally translates to a cashew slice, is a star of all Diwali celebrations. Sweet shops are filled with these delicious delights - but this sweet treat can be easily made at home and these homemade variants could, in fact, prove to be better than the ones than you'll find in the market.
(Also Read: Make This Diwali Diabetic-Friendly With These Sugar Free Sweets)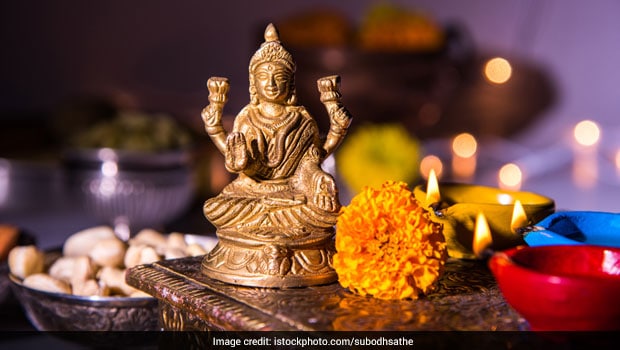 Here are 5 hard-to-ignore reasons why you must try and make kaju katli at home this Diwali.
It's very simple, we show you how with a little help from Chef Manjusha Sinha who runs her Cooking Classes in Gurugram.
1. It's Easy to Make
One can easily make Kaju Katli at home with basic ingredients like cashews, sugar, water and kesar and it can be prepared in less than an hour.
2. It's Healthier
It is reported that the silver foil or the varq which is used to decorate the mithai (made by pounding gold or silver into fragile sheets) is not quite recommended for health and may be adulterated when used for mass production. In the homemade version, you can easily skip that and decorate them with a nutty praline or bright strands of kesar.
3. It's Got Fewer Calories
In your home-made kaju katli you can choose not to include full-fat cream and opt for skimmed milk instead.
4. It's Lighter On the Palate
In the home-made version you can also monitor the sweetness quotient and the ingredients used to sweeten your Kaju Katli. Store bought mithai is often loaded with liquid glucose and fattening sugar syrups to sweeten the barfi but you can opt for brown sugar or even jaggery to give it smoky flavour. When you are going to be eating a whole load of sweets this season, a little less sugar never hurt anyone.
5. It's Fresh and You Know it!
Fresh is always better. Some lesser known Mithai shops may use khoya to make the barfi thick and chewy and often sell sweets that could be 4-5 days old.
Chef Manjusha also gives a few handy tips to perfect your Kaju Katlis, "It is important to grind the cashews well and obtain the perfect powdery consistency. Make sure you don't over grind it, but at the same time also make sure it is not moist. After adding sugar, mix the dough thoroughly. You can also use saffron essence to give your barfi a more aromatic flavour."

(Also read: How to tell if your Khoya is adulterated?)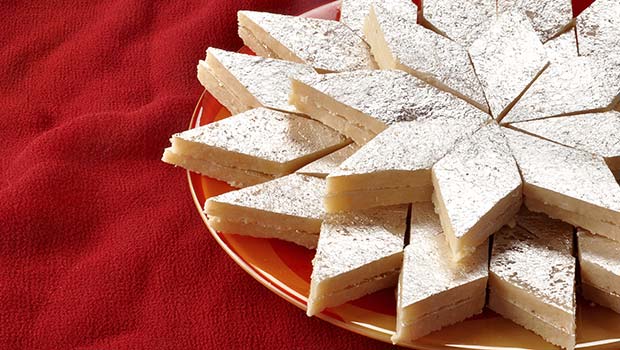 This festive season, don the apron and surprise your loved ones with home-made Kaju Katli. It can also be a fun activity that you can do together as a family. Here's a delicious Kaju Katli recipe to try at home by Chef Niru Gupta.
Happy Diwali 2018!