Ebola and Food Security To Be Discussed at World Food Prize Ceremony
Associated Press | Updated: October 15, 2014 17:03 IST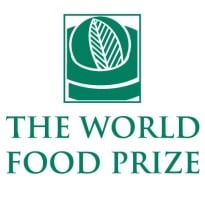 The West African Ebola epidemic and its impact on food security will be a topic of discussion as officials from African nations and other international dignitaries gather for the annual World Food Prize award ceremony to discuss the challenges of feeding a growing world population.

Sierra Leone and Liberia are among the nations represented at the World Food Prize Foundation's three-day symposium held each year in conjunction with the awarding of the prize.

While not initially scheduled as a topic, the fact that prominent West African government officials planned to attend meant that Ebola would become part of the discussion, said Kenneth Quinn, World Food Prize Foundation President.

"What you see is this global connectivity of food supply," he said. "We're fortunate in America to have an abundance of food but these impacts can hit here as well."

Sierra Leone President Ernest Bai Koroma was scheduled to travel to Des Moines to deliver a Thursday morning keynote address but is staying home, Quinn said. Plans are being made for him to deliver his speech via satellite from Freetown, the nation's capital city.

More than 2,500 confirmed cases of Ebola and 753 deaths have been reported in Sierra Leone, the World Health Organization said last week. The country's agriculture minister for forestry and food security and a special adviser to Koroma, Monty Jones, the 2004 World Food Prize laureate, plans to attend.

Liberia's Agriculture Minister Florence Chenoweth also plans to travel to Des Moines for a Thursday morning panel discussion. More than 1,000 people in Liberia have died and other 1,200 deaths were likely caused by the disease, the WHO said.
Quinn said discussion will include the immediate impact of the Ebola epidemic on food production and distribution in the countries at the center of the outbreak. The gathered experts also will talk about how such events affect the ability to provide enough food for the estimated global population of 9 billion by 2050, Quinn said.

One example of how the health care crisis more than 5,000 miles (8,000 kilometers) away could affect food production in the United States is the potential impact on the production and distribution of cocoa beans used in making chocolate by Nestlé, the maker of Toll House chocolate chips and Butterfinger candy bars; and Mars, which makes M&M's and Snickers candies.

More than 70 percent of the world's cocoa beans come from more than 2 million rural farmers in West African nations including Ivory Coast, which closed its borders to neighboring Guinea and Liberia this summer.

The World Cocoa Foundation, an international nonprofit trade association of 115 chocolate and cocoa companies, plans to announce Wednesday that it has raised money to donate to the International Red Cross and other organizations helping the region deal with the virus and preventing its spread into major cocoa producing countries.

"The communities they are living in are quite fragile and when an external threat like this hits a fragile community it is even more susceptible to it," said Tim McCoy, a World Cocoa Foundation spokesman.

The Food and Agriculture Organization of the United Nations said last week Ebola is already reducing the purchasing power of tens of thousands of vulnerable households in Guinea, Liberia and Sierra Leone "which means less food on their plates and increased nutritional risks for families already on subsistence diets," Bukar Tijani, a regional representative for the FAO in Africa, said in a statement. "Fear and stigmatization also threaten to reduce agricultural activities, thereby placing food security at risk."

The World Food Prize was founded in 1986 by Norman Borlaug, recipient of the 1970 Nobel Prize for boosting agricultural production in what has become known as the Green Revolution.

Photo Source: The World Food Prize Facebook Page