Tibet, also known as the 'Roof of the World', is considered as a dream destination for most of the travellers and why not?! Rich culture, magnificent landscape, ancient monasteries and super delicious food, this place has it all. While speaking about Tibetan cuisine, this cuisine includes influences from its neighbouring countries (including India and Nepal where many Tibetans abide). And let's agree, be it a plate of steamed momos or a soul-soothing bowl of thukpa, we all enjoy Tibetan food. This cuisine has always satiated taste buds no matter what. Apart from momos and thukpa, there're so many other Tibetan Street food recipes that we are sure you all would love to devour. Wondering what those are? Take a look.
Here's A List 5 Tibetan Recipes You Must Try:
Our Recommendations:
1. Tibetan Veg Momos
Let's start with the recipe loved by all. Here we bring to you a veg momo recipe that is easy to make at home. All you need to do is chop some carrot, cabbage, onion and garlic, sauté them together with soya sauce, vinegar and black pepper, fill in maida wraps, and steam. Pair it up the fiery momos chutney and get ready to savour the taste of the most popular Tibetan street food. Find the recipe here.
2. Thukpa
A simple yet nutritious dish, thukpa is an ideal recipe to take you on a gastronomic journey to the beautiful Tibet landscape, while you slurp it at home. With some simple steps and easy ingredients, one can prepare a delightful bowl of thukpa at home. Click here for the recipe.
3. Veg Thukpa Soup
Love soup? Here we bring you a soup recipe combined with noodles and some assorted vegetables, meat or chicken. Besides being super delectable, this noodle-based recipe is also very comforting and easy to make. Click here for the recipe.
Other Recipes You Must Try:
4. Laping
Laping (Lhaphing) is a traditional local food that is eaten mostly as an evening snack in Tibet. There are two types of lhaphings, a white coloured one and a yellow coloured one. Spices such as salt, soy sauce, red chili paste, garlic extracts, vinegar, and sesame oil give lhaphing a peculiar yet balanced flavour, making it the perfect appetiser to be enjoyed along with momos or dumplings. Click here.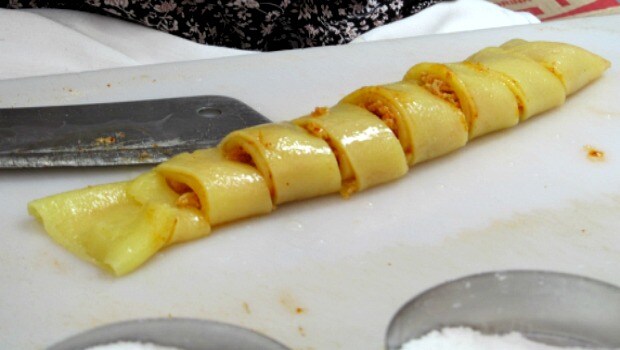 5. Thenthuk
Here we bring you another Tibetan style noodle recipe. This soup contains both veggies and rice or whole wheat noodles in it. It can be eaten as lunch or dinner; the choice is yours!


Try these recipes at home and let us know how you liked them. If you know more Tibetan style recipes, send in the recipe and you could be featured here.