The 'Udta Punjab' star celebrates her birthday today and surely she is doing it in style. At 36 Kareena Kapoor Khan is one of the most sought after actresses of Bollywood. As Bebo ushers in birthday wishes from all over, twitter is flooded with greetings from her friends, family and fans.
The girl with the flawless skin, calmest head and highest amount of common sense. #happybirthdaykareenapic.twitter.com/8c3nymgVgr

— Rujuta Diwekar (@RujutaDiwekar) September 21, 2016
As
Kareena Kapoor
enters into her journey to an imminent motherhood she went candid about her enriching experience and all things associated to her diet and
pregnancy
. Kareena Kapoor Khan broke her silence and answered all that was asked by the leading nutrition and wellness expert Rujuta Diwekar in an online talk. The one hour long talk was released on Rujuta Diwekar's official Facebook page yesterday. The video is the first in the series of three online talks on food, fitness and pregnancy. During her conversation with Rujuta, Kareena was seen shattering some of the age-old myths linked to pregnancy and the associated diet.
"I think everybody has been thinking that I am overeating these days, which I am not. It is not important for you eat more just because you are pregnant and carrying another person inside you. Rujuta and I firmly believe that one needs to carry on doing what she has been doing before getting pregnant, just stick to your normal routine," Kareena stated.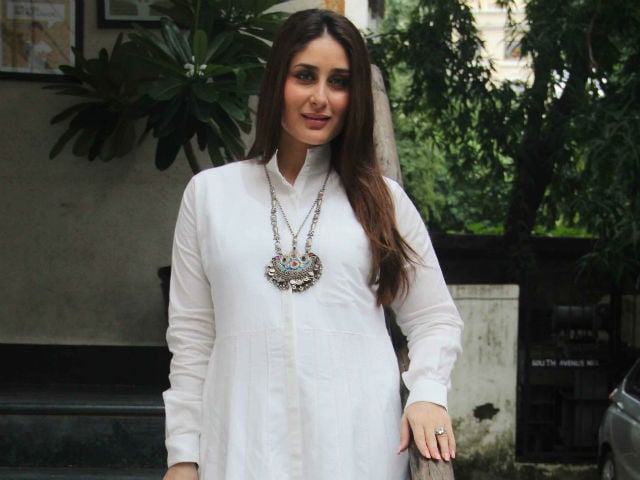 Kareena Kapoor recently appeared in director's Abhishek Chaubey's 'Udta Punjab'
Bebo, as she is lovingly called, admitted craving karela (bitter gourd) ever since she got pregnant. "I really like the taste, I enjoy the taste. Many say that when you add a bit of sugar its bitterness kind of goes away but I don't like that. I like the fact that it has a sort of bitter, pungent taste to it. It is extremely rich in iron and has all kinds of benefits," she revealed.
While sharing her daily diet, the 'Jab We Met' actress confessed her loved for everyday Indian foods and desserts. "I love all kinds of vegetables, in fact today's lunch was lauki matar," she chuckled. "It is absolutely important for all women to learn from a person like Kareena the importance of eating right and a good lifestyle way before getting pregnant" noted Rujuta.
Both Rujuta and Kareena emphasized that no two pregnancies are similar and the key is in identifying what is best for your body as well the state of pregnancy rather than following someone else or what celebrities ate while they were pregnant.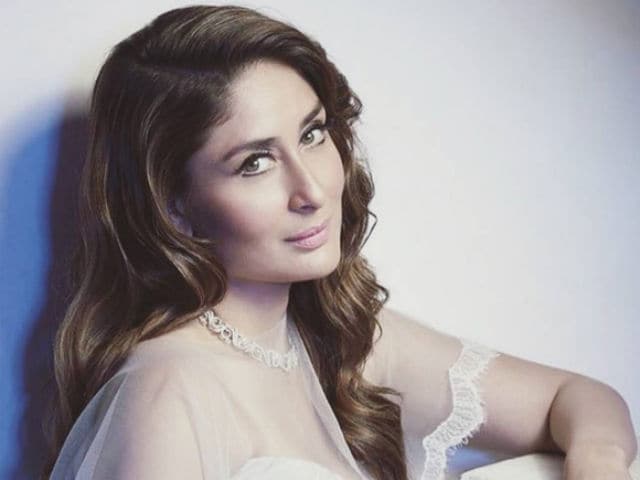 Kareena's flawless skin is enviable "It is a very personal thing. It is your own journey," and therefore it should be personalized and not generalized.
While she went on talking about the nitty-gritties of pregnancy, Kareena admitted the fact that there are dietary restrictions while you are pregnant. "You need to watch out what you are consuming, eating everything doesn't mean that you have the liberty to have anything at any random hour you wish for. Packed foods should be avoided as they have preservatives and so many things added to them," the actress explained.
The talk went on to touch upon areas like the importance of
gut
microbes and eating wholesome, balanced meals. "This was just an impromptu chat about things that I like and believe in and have been following. Some of the girls out there really starve themselves to get six-pack abs but I think life is not about that. Everybody wants to look great but if you are able to do it with the right food, with a glowing skin and by removing all the fears of not having
ghee
or a
paratha
, I think that is greater than having six-pack abs," Kareena concluded.
"Eat right, don't get obsessed with it," Rujuta summed it up.