In
Bollywood
, the story of 'fat to fit' is an old one. From Arjun Kapoor to Sonakshi Sinha, from Sonam Kapoor to now Parineeti Chopra, many have dropped more than a dozen pounds and at least (if not more) three dress sizes. They've done the grunt work and the results are out there for everyone to see. But before all of these young stars were labelled '
weight-loss
miracles', there was one young actress who set new standards for fitness and just for a while, was also the poster girl for 'size zero'.Kareena Kapoor Khan a.k.a Bebo, inspired millions of young Indian women to lose weight, look gorgeous and more importantly, feel good. You can trace this weight-loss right back to 2007, when for her role in
Kambakth Ishq
, she had to don a bikini. In a matter of 6-8 months Kareena was all sculpted arms, a long torso and toned legs. How? She says she's been blessed with good genes when it comes to her spotless and radiant skin, but when it came to her weight, the credit goes to her love for yoga and Rujuta Diwekar.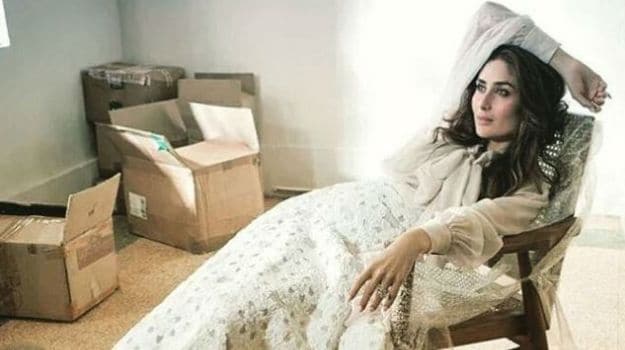 On her blog,
rujutadiwekar.blogspot.in
, this is what the celebrity-nutritionist had to say about Kareena's sudden (or not) weight-loss:
"Kareena is simply leaner and healthier than before. She has been working on eating correctly since May 07. Plus she has been doing weight training, yoga, cardio for at least 4-5 years. What we need to understand is that she has high accumulated fitness time. Diet only supplemented her efforts to lose weight. She not just got a body transformation but she has found more energy & vigor. She does more surya namaskars and covers more distance on the treadmill than she ever could, while the media concoct stories about her fainting on the sets!"When it comes to celebrities and fitness, we often get swayed by television reports and click-bait headlines - 'Kareena's secret to size zero' or 'How Kareena lost all that weight'. We look over the work, the mindful eating, the dedication and perseverance it takes. Sure, reaching out to Rujuta served Kareena well, but was that all?
Her love for yoga
- In a 2014 interview, Kareena spoke about her love for yoga, "I've been practising power yoga for years." It is believed that for over four to five years, she practices yoga for almost two hours a day, six days a week. She adds, "On Rujuta's suggestion, I made the switch to Iyengar yoga so that's what I'm doing now. It's good to change your routine from time to time, shock your body and push boundaries so you can stay in shape."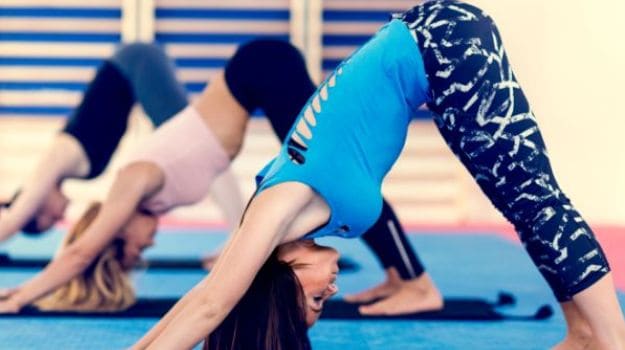 In another interview from two years ago, she said "I do a lot of yoga and pilates. At least 40-45 minutes every day. Like any other girl, I have phases where I feel like binging but usually I also complement my workout with a healthy eating lifestyle."Some of the top celebrity trainers will tell you that working out in the heat with help mould your muscles better. And that's exactly what Kareena practises as well. Is it believed that she works out under normal temperature versus an air conditioned room.
Size zero? More like Size 4
- When celebrity nutritionist Rujuta helped Kareena shed the extra kilos, media and many Bollywood-fanatics claimed she had hit size 0 but in a blog published on May 8, 2008 Rujuta said:Kareena is NOT size zero! But many Indian women are. Barring a small percentage who live in cities and can fend for themselves, most of the women have issues like starvation, gender discrimination, too many children too little food etc to deal with.Some facts
: Size zero (American concept) refers to a woman who is less than 5'4" & has the following stats: 32-24-32. This is same as UK size-4.
Don't let white carbs scare you
- In Rujuta's hour and a half long documentary, the Indian Food Wisdom, Kareena speaks fondly of the big bowl of rice she enjoys for dinner. "When people come to my house for dinner people message me saying grilled chicken, grilled only and no carbs. But rice is something I can't live without and I always have a bowl of it on my table. I enjoy being true to my culture and enjoying the perks, the fruits and foods of where I love."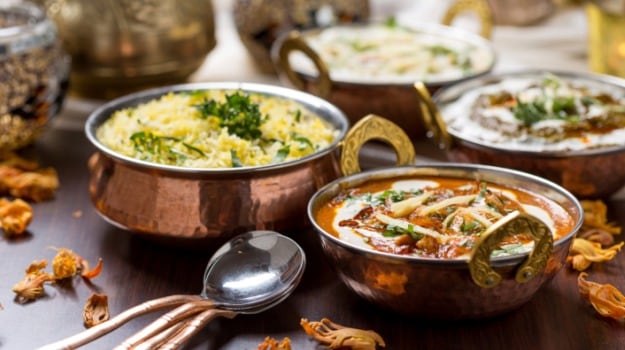 Go back to your roots
- Over the last few years, many nutritionist and food experts have steered the health wagon towards food our ancestors cooked and enjoyed - Fresh ingredients and traditional methods of cooking - sautéing, grilling, braising and all. Processed food has been pulled up as bad influence, a medley of the wrong ingredients, preservatives, colour and basically everything that could disturb good health.Kareena says, "I think what people don't realise is that we're very different from the people in the west. We have some of the oldest traditions in the world and food has been at the heart of it all. Cheese that is 99% fat-free and thinking why I'm bloated is the problem. I was told eat full-fat cheese and I realised I was losing weight despite eating it. Oatmeal biscuits, whole wheat biscuits - that's not a part of our ancestral diet. Ghee rotis have been part of our traditions, our lifestyle for years. My mother gave me ghee with rice as a child and she's not stopped giving that to me even now. That keeps my soul happy. What me and Saif have learnt is to feel good."
Junk Food
- Yay or nay? "I always had odd junk food cravings and that's just disappeared. To me, food is no more junk. I always eat and at the right time so I'm full. I don't feel the need to eat something at 6 or 7PM , those three pieces of biscuits. If anyone spots me at a food store, you won't find me in the diet and low-fat section. You'll find me in the diet section, maybe amongst the yogurt.""I don't eat anything that's not from India. I don't need products that are flown in from elsewhere. It has to be something which can go on forever so you can't do a low carb or no fat diet forever."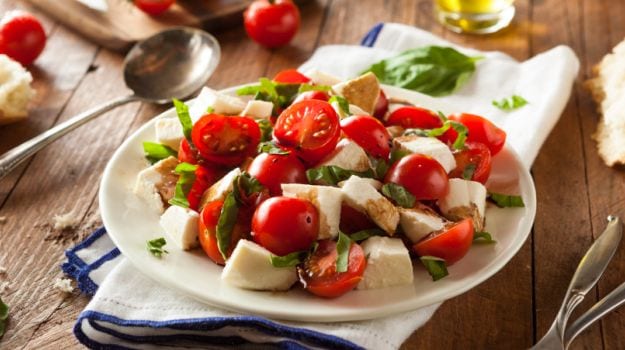 The everyday diet
: Kareena is strictly vegetarian and in one of her interviews Kareena says, "I eat a banana in the morning. Fills me up and keeps me energetic. as soon as yoga's done. Then I have lunch - between rice, dal and vegetable and
roti, dal
and vegetable.
Paratha
and curd, I like Indian breakfast more than anything."With the recent confirmation of Kareena Kapoor Khan's pregnancy (she is expecting her first child and Saif Ali Khan's third), it is inevitable that her diet will increase and she will soon need to eat foods that are nutritious for the baby too. But given her lifestyle, and how her food habits centre around local fresh produce and a balanced diet, it won't be too drastic a change. We can also attribute that lovely glowing skin to another reason now!