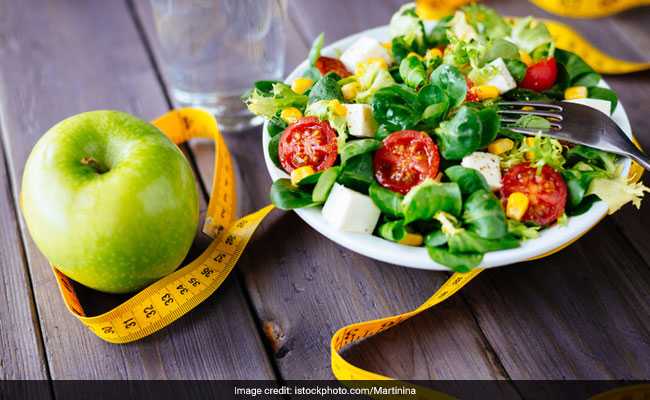 This simple diet can help you lose a kilogram or two in a week.
Day 1
. All fruits and 10-12 glasses of water.
Avoid bananas
and make sure you have one apple at least. Try to consume 1 kilogram of assorted fruits, eat a fruit whenever hungry don't starve.
Day 2.
All vegetables. Get the greens, yellows and reds in. Eat to your hearts content but
avoid adding oils
. Use vinegar and lemon juice as dressings for your salads. You can start your day with a large boiled potato and a teaspoon of butter.
Day3 .
A day for a mix of
fruits and vegetables
. No banana, no potato in your meals.
These three days will help your body throw out all the toxins, so
have plenty of water
. The fiber and nutrients from fruits and vegetables will nourish your body while giving it a rest from daily excesses. Start your day with warm water, no tea or coffee. No sugar, no juices.
Day 4.
Have 3 glasses of
milk
, one each at breakfast, lunch and dinner and take 8 bananas today. If milk is not suitable you can substitute it with soy milk.
Day 5.
6 tomatoes with 500 gram of either chicken or fish. For vegetarian options, you can use 500 grams of
paneer
or Bengal gram. All of these must be cooked without oil. There is lots to eat, so no reason to starve. All that tomato and protein needs 8-0 glasses of water to wash out, so drink up good.
Day 6.
You can add vegetables to your chicken, black gram or paneer and eat any amount of this combination.
Day 7.
You did it! Treat yourself to some brown rice or a chapati, any amount of vegetables and add some fresh fruit juice to your meals today
Note: T
his diet is not for diabetics, heart patients or if you are recovering from any surgery or aliment. This plan is the
GM Motors Diet
modified for us Indians, but it helps lose weight. Do not follow it for more than one week. Also, add 3
0 minutes of moderate walk or pranayama and surya namaskar
to your schedule and watch your health improve way beyond the weight loss.
Healthy eating always leads to weight correction and the skin being an indicator of good health also shows signs of a detox and glows naturally.
Disclaimer:
The opinions expressed within this article are the personal opinions of the author. NDTV is not responsible for the accuracy, completeness, suitability, or validity of any information on this article. All information is provided on an as-is basis. The information, facts or opinions appearing in the article do not reflect the views of NDTV and NDTV does not assume any responsibility or liability for the same.