Holi is just around the corner. And we can't wait to devour on all things greasy and fried. Gujiyas, kachoris, mathris and namakpare are some staples of Holi we can't imagine the festival without. In this wide list of lip-smacking savoury delicacies, chaat items like dahi bhalla and papdi chaats also find a unique spot. While chaats are a hit throughout the year, it reaches its zenith of popularity during Holi. A typical Holi spread would definitely consist of a chaat item. A dash of yogurt drizzled over papdis and bhallas topped with heart-melting masalas, chutney and pomegranate seeds, a chaat item can turn our worst of days into happy ones and our Holi a tad more colourful.
Chaat literally means to lick, which is exactly what a nice plate of flavourful chaat compels us to do! From licking our fingers to licking down the plate, a delicious plate of chaat is the one which leaves no remnants behind. From aloo chaat, to dahi bhalle, papri chaat,dahi puri, bedmi, ragda patties, phuchka, bhel puri and pav Bhaji, we as a nation are collectively obsessed with chaat and the love affair is not the kind to die anytime soon.(Also Read: Can Indian Street Food Be Healthy Too?)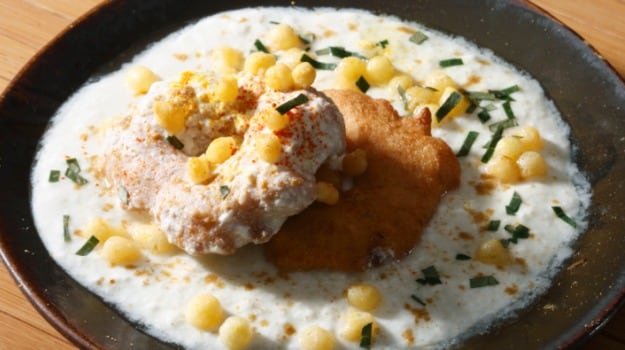 Chaat has undergone many changes and modifications through the years. It has also travelled to different regions and parts of the country and made its own sweet place in the local food scene. But did you know, chaat was originally never meant to be the decadent treat we treat it as today? As a matter of fact, it was invented for medicinal purposes. Surprised? Read on to know how our most loved chaats came to conquer the streets and our hearts.
According to experts, the origin of the idea of chaat remains debatable. Some say it was invented in Bengal, some say it was in Delhi, while some say it was in Uttar Pradesh that the chaat was first born.
The most common legend associated with the history of chaat goes back to the courts of Mughal emperor Shah Jahan. Mughal's and their rich contribution to Indian cuisine needs no introduction. Some of our most indulgent treats have come from the Mughal kitchens mastered over years by the supremely skilled Khansamas. The lip-smacking chaats are a by-product of the same legacy, but the tale has a twist.(Also Read: Street Foods of India: How Potatoes Dominate Here Completely)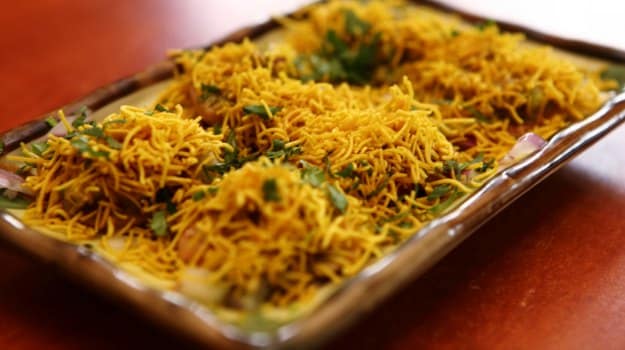 Noted writer and activist Sadia Dehlvi tells us, "It was during the end of 18th century that a lot of people were falling sick because of the polluted canal of Yamuna and the food prepared with that water. It was also during the time, when chillies had just about entered the food scene of North India. So it was on the advice of a Hakim who lived in the old city that the cooks started preparing chaats, which were made with the use of all the spices and chillies that would boost digestion and immunity without any compromise on taste."
And that is how chaat came into place. It travelled across the nation and got immense love from almost every state and region. Several variations were given to the different forms of chaat based on local choices and preferences. A Maharashtrian chaat preparation may not be as chilly as that of Delhite version, but that does not make any of the variant, any less a member of the big fat chaat family of the nation.
About Sushmita SenguptaSharing a strong penchant for food, Sushmita loves all things good, cheesy and greasy. Her other favourite pastime activities other than discussing food includes, reading, watching movies and binge-watching TV shows.