Holi is finally here, and what better way to start the celebrations than make delicious gujiyas at home? Gujiya, the traditional Holi sweet, is loving prepared in millions of households across Delhi, Uttar Pradesh, Bihar, Rajasthan, Madhya Pradesh and even Maharashtra. It is more popular in North India, but this sweet dumpling is not an uncommon sweet, and various cultures have their own regional variations with different monikers. What makes this sweetmeat popular and loved by all is the sinful stuffing that goes into the making, which is sweet and immensely flavourful.


(Also Read: Holi 2022: 5 Traditional Foods To Enjoy On Holi)

Much like samosa, gujiyais prepared by making an outer dough casing usually of maida (refined flour), though some recipes call in for semolina and other flours. The filling is made using khoya, dry fruits and nuts like pistachio, cashew, coconut and raisins, along with spices like cardamom. Often, a little amount of semolina (sooji) is added to the mixture to give it a grainy texture. The filling is then packed with the dough casing to form half-moon shaped dumplings, which are sealed at the edges in skillful patterns. The sweet dumplings are then deep-fried in ghee, and dipped in sugar syrup before serving.

There are of course variations to the traditional recipe with chefs and home cooks trying their hands at coming up with innovate twists. There are lot of ingredients you can play around with to make the festival even more sweet. While some are adding in chocolate and roasted coconut, there are others who are trying healthier ways of making gujiyas by baking the sweets. We say, to each his own.
Here are our 5 favourite gujiya recipes -

This sweet dumpling is made using maida and filled with a delightful mixture of khoya and dry fruits before being deep fried till crisp.

(Holi Special: What Makes Gujiya an Indian Festive Favourite)

Gujiya recipes: This Holi make awesome gujiyas at home
A modern take on one of the favourite Holi sweets, Chef Savio from JW Marriott tweaks the traditional holi recipe (gujiya) and gives it a complete makeover. Sweet dumplings made of maida filled with a mixture of khoya and chocolate chips, deep fried in ghee and finally topped with freshly made chocolate syrup. This one is for all the chocolate lovers!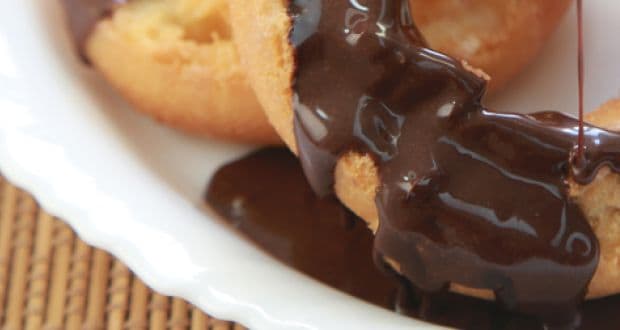 Gujiya recipes: Make your Holi special with this gujiya recipe. Image credits: iStock

Holi celebrations are incomplete without this traditional sweet. Khoya, mava, coconut and pistachio are stuffed in maida pockets, fried and dipped in sugar syrup. Coconut gives this festive classic an interesting twist.

Also read: (10 Best Maharashtrian (Marathi) Recipes)
Gujiya recipe: Give your gujiya a slight twist with this recipe
Make the traditional gujiya more rice and decadent this Holi with added flavours of chocolate and hazelnut.

Also read: (10 Best Holi Recipes)

In this recipe, whole wheat and semolina dough parcels are stuffed with almonds and raisins, baked till golden and dipped in honey.

Also read: (Madhya Pradesh Food: 10 Best Recipes)
Gujiya recipe: This is a healthier version of the normal gujiyas
Happy Holi!