There is no doubt about the fact that we all love gorging on Indian food. But every once in a while, all we want to do is skip some of it and have food from a different cuisine. You could be making Italian, Chinese, or maybe even some Continental food at times. However, if you want to indulge in something completely new, then trust us, you have to give Mexican food a try! There are many tasty recipes that you can pull off. However, if you want to try something simple yet indulgent, then a burrito is perfect for that. And since the weekend is here, this recipe is a must-try. We are sure that people in your house will love to gorge on these fulfilling burritos.


(Also Read: Watch: How To Make Mexican Fried Beans And Salsa Without Onion And Garlic)


For the unversed, a burrito is a classic Mexican dish where veggies, meat, rice, spices and sauces are wrapped in a tortilla. One can even say that a burrito is a whole meal in itself that fills your stomach in no time. Today, we bring you an easy recipe for a rajma burrito by Chef Pankaj Bhadouria. Here, she makes use of simple everyday ingredients so you won't have to buy anything fancy to cook it. Plus, even an amateur cook can't go wrong with this recipe. So, without waiting, let us check out the recipe for this dish.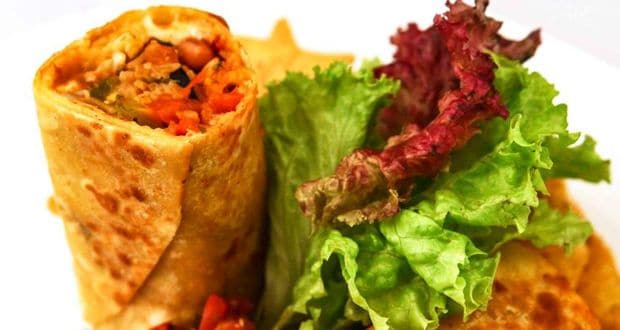 Rajma Burrito Recipe: Here's How To Make Rajma Burrito
First, heat a pan and some oil. To this, add chopped garlic, onion, capsicum and rajma. Now add salt, red chilli powder, cumin powder and mix. Then from the top, add freshly chopped onions and combine. In a bowl, add chopped onion, coriander and tomato and add some salt and spice to it. Now for assembling, heat a tortilla on a pan spread some salsa sauce on it. Next, add some rice, top it with prepared rajma mix, the sauce it and wrap it up. Heat on a pan again and serve!


(Also Read: How To Whip Up Mango Tostada For A Quick Evening Snack (Recipe Video Inside))


Watch the full video recipe here:


Try out a different cuisine with this yummy rajma burrito, and let us know how you liked the taste of it!