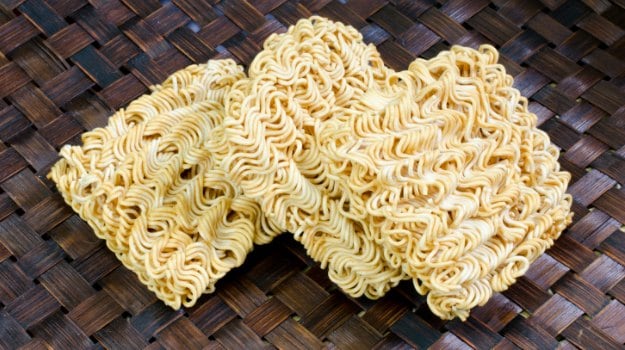 Noodles imported from Singapore, Nepal and Thailand are under the scanner of the Meghalaya government after samples of Maggi noodles were tested unsafe. According to the, Food Safety assistant commissioner D Bahun Mukhim, at least 36 samples of various kinds of noodles of different brands and imported from the three countries have been sent for testing at the Guwahati-based Public Health Laboratory.

(Hindustan Unilever's Knorr Chinese Noodles Not On FSSAI's List of Approved Products)

Some of these products include Wow Chow and Rum Pum which were imported from Nepal, Koka imported from Singapore, Wai Wai manufactured in Assam's Boko district, Yippie of ITC Ltd and Yummy in Meghalaya's Ri-Bhoi district. About the test on Nestle's Maggi noodles samples, Mukhim said at least two out of the 10 samples have been tested unsafe for consumption by the laboratory in Guwahati.

(How Other Instant Noodle Brands Are Using the Maggi Noodles Controversy to Their Advantage)

The results have been forwarded to the law department for necessary actions before a final decision on these products could be taken, she said. As per recommendations of the Centre last week, Maggi products were recalled from the market in Meghalaya and the distributors have been asked to comply.
(The Dark Side of Instant Noodles: What Makes Them Harmful?)