Indian foodie's cookbook in line for International award
IANS , New Delhi | Updated: May 23, 2014 11:26 IST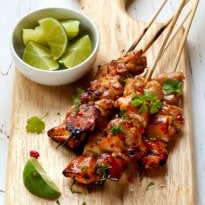 "On The Kabab Trail" by restauranteur and foodie Manish Gujaral has won the Gourmand Cook Books Award for the best foreign cuisine cookbook in India and is now in line for an international award.

"On The Kebab Trail" will now compete for the international title of the best cook book in the world in the foreign recipe category at the Gourmand world cook book awards in China in May 2014," Gujral said in a statement.

His second book, "On the Butter Chicken Trail", won the Gourmand best easy recipe book in the World 2009-2010

"On The Kebab Trail" was released in March and has which has made waves in India. It became a national bestseller with rave reviews in the media.

Times of India quoted it as the "top five read this summer"; Hindustan times quoted it as" A delectable read", New Indian express quoted"the kitchen of the kebab king Monish Gujral" , Mail today reviewed it as " Monish Travel with a busy Tandoor", IANS quoted "Tandoori scion on kebab trail- from Turkey to India. Gujral is the grandson of the well-known Kundan Lal Gujaral, creator of the famed North Indian Moti Mahal chain of eateries that set tandoori chicken on the food map and also conceived the exemplary Punjabi butter chicken.