It is a global favourite when it comes to breakfast. It is thin, flaky, crunchy and blends well with milk leaving you full and satiated for hours. Yes, you guessed it! We are talking about your favourite corn flakes. Corn flakes makes for one of the most popular snacking options, the hassle-free preparations further add on to its illustrious rep. Ever wondered who came up with the idea of a flaky corn-based
breakfast option
? Our dear cornflakes were a result of an accident.
The
popular breakfast
cereal made by toasting flakes of corns were first created by accident by John Harvey Kellogg in 1894 as a food that he thought would be healthy for the patients of the Battle Creek Sanitarium in Michigan where he was superintendent. The Kellogg brothers were working to come up with healthy recipes using wheat grains to be given to the patients. One day they left a batch of wheat sitting out, on returning they discovered that the wheat had gone stale. The brothers decided to use the grains anyway. They thought of using them to make sheets of dough. Once they started rolling, the grains came out as thin flattened cakes. They roasted these flattened cakes and served them to their patients. The patients loved it and the rest, as they say, is history.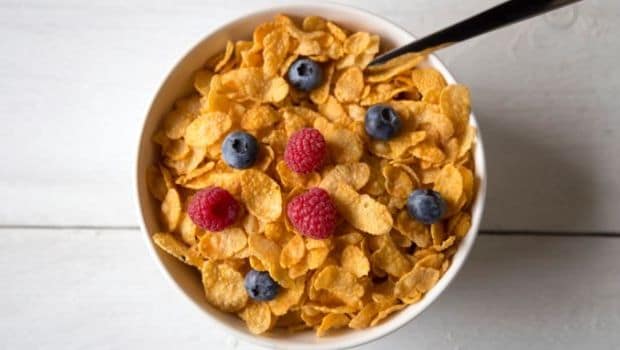 Beyond the staple breakfast cereal there are several ways
you can use these flakes to use. Give it a desi twist by whipping some delicious cornflakes upma. Heat cooking oil and sauté mustard seeds, garlic, green chillies, curry leaves, chopped onions and chopped tomatoes. Add finely crushed cornflakes and drizzle a little water and cook for a few minutes. Your cornflakes upma is ready to savour! You can also make some crunchy fried chicken by coat the chicken pieces in corn flakes, after dipping them in the batter. Deep fry them into a beautifully crisp and lip-smacking treat. You can also use these crunchy flakes to make crispy granola bars. Load them with nuts, chocolate chips and dry fruits and your travel-snack is ready.
About Sushmita SenguptaSharing a strong penchant for food, Sushmita loves all things good, cheesy and greasy. Her other favourite pastime activities other than discussing food includes, reading, watching movies and binge-watching TV shows.