Maggi Noodles Controversy: Bihar Court Orders FIR Against Amitabh Bachchan, Madhuri Dixit & Preity Zinta
PTI | Updated: June 02, 2015 19:27 IST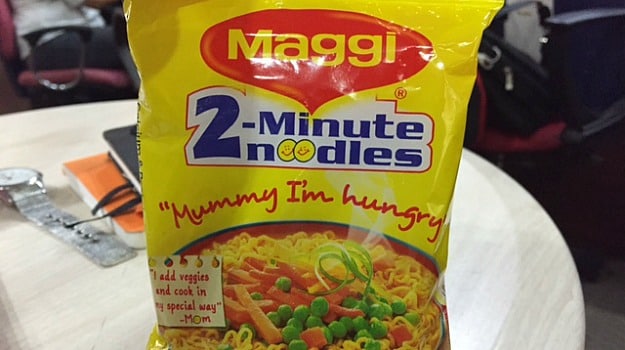 A Bihar court has ordered registration of an FIR against Bollywood stars Amitabh Bachchan, Madhuri Dixit and Preity Zinta, who have featured in the Maggi advertisements, and said they could be arrested, if required.

(Caught in the Middle: Amitabh Bachchan on the Maggi Controversy)

Additional Chief Judicial Magistrate, Muzaffarpur, Ramchandra Prasad directed Kazi Mohammadpur Police Station to register a FIR against the three actors along with two top officials of Nestle India and investigate the complaint by a lawyer, who claimed he was taken ill after eating Maggi Noodles. Advocate Sudhir Kumar Ojha filed a complaint against all five of them and the court has passed the order after a hearing.

(Maggi Noodles Controversy: Nestle India to Be Prosecuted)

Apart from the actors, the petitioner had sought action against Managing Director of Nestle India Mohan Gupta and its Joint Director Sabab Alam.

The complainant has claimed he bought Maggi noodles from a shop at Lenin chowk in Muzaffarpur on May 30 and was taken ill after eating it. This prompted him to file a case against Nestle, the makers of Maggi, and the film stars who have promoted the product as brand ambassadors.
(Maggi Noodles Row: Case Lodged Against Nestle India, Amitabh Bachchan, Preity Zinta and More)

Lenin Chowk falls under Kazi Mohammadpur police station. The case has been filed under IPC sections 270 (malignant act likely to spread infection of disease dangerous to life), 273 (sale of noxious food or drink), 276 (sale of drug as a different drug or preparation) and 420 (cheating and dishonesty).

(Bollywood Actress Madhuri Dixit Gets FDA Notice for Endorsing Maggi Noodles)

The three actors are already facing a similar case in a Barabanki court in Uttar Pradesh. While Amitabh Bachchan cleared the fact that he does not endorse the brand anymore, Madhuri Dixit
recently met Nestle officials in this regard and said that the company has assured her about the quality of the product.

(Nestle India Tests Maggi Samples, Says Lead Within Safe Limits)

Amid the raging row over Maggi, Consumer Affairs Additional Secretary G Gurucharan remarked that the actors would be liable to action if the advertisements are found to be misleading.
"It becomes a misleading advertisement if it is found that the product does not have the attributes that the manufacturer professed. And if the brand ambassador has promoted that product and said specifically that the product has those attributes, they are also certainly liable for
action," Gurucharan said.

(Madhuri Reacts to the Maggi Controversy on Twitter: Meets Nestle Officials)