Maggi Noodle Row: Government Wants More Tests, Nestle India Calls it a 'Witch-Hunt'
NDTV Food | Updated: July 13, 2017 10:16 IST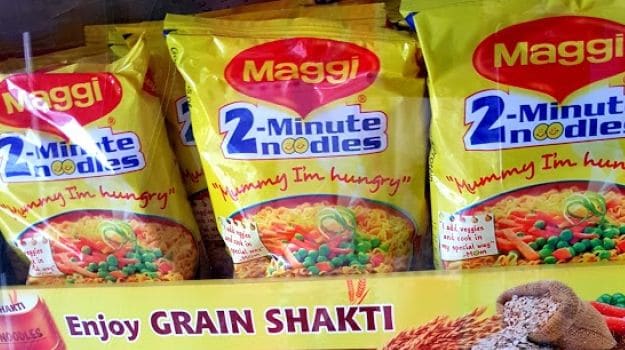 Even after being relaunched successfully in the market and going off shelves in a matter of minutes, Maggi noodles still seem to be in troubled waters due to a pending case against Nestle India in the apex consumer court.

The government told the apex consumer forum which is hearing its Rs.640-crore class action suit against Nestle India that it would like to test 31 more samples of Maggi instant noodles.

"We have identified 31 samples from different batches in a Food Safety and Standards Authority of India (FSSAI) godown, which we would like to test and videograph the proceedings," the government counsel told a bench of the National Consumer Disputes Redressal Commission (NCDRC), consisting of Justice V.K. Jain and Justice B.C. Gupta.

The counsel stated that there was a need to test samples from different batches as the noodle samples drawn earlier had expired as the class-action suit hearings progressed. "This class action suit is not just about lead and monosodium glutamate contents. It is about the government representing consumers of the country regarding mislabelling, misbranding and other unfair trade practices resorted to by Nestle," the lawyer added.
Senior counsel Iqbal Chagla, representing Nestle India, and the government's counsel had heated arguments over more tests proposed by the government. "Considering Maggi noodles are back in the market after clearing all necessary tests as mandated by the Bombay High Court, what is the need for fresh tests?," Chagla asked. If NCDRC orders another round of tests, it could affect the consumers who are purchasing the product and raise questions, he added.

Nestle India retaliated by stating that the government was on "a witch-hunt" wherein Union of India (UOI) was determined to find something wrong with the Maggi product despite clearing tests from "3,500" laboratories across the world and proving that the noodles are safe for consumption.

Th latest tests were conducted on October 15 on 13 samples of Maggi noodles from nine batches on a request by the government's counsel. These samples were sent to the Central Food Technological Research Institute in Mysuru and Karnataka.

The product had cleared the tests ordered by the Bombay High Court and was relaunched successfully in the market.



These test results haven't been presented before the apex consumer court yet. The consumer forum has posted the matter for hearing on 24th November, 2015.

With inputs from IANS