In the world of food, how long can you keep a secret? If reports are to be believed, then Maggi has kept the secret for almost 40 years. Food Safety And Drug Administration (FSDA) Lucknow had collected a few samples of Maggi noodles and sent them to Kolkata for testing. The report found traces of Monosodium Glutamate (MSG) and lead content to be beyond permissible limits. The FSDA officials said the acceptable limit of lead ranges between 0.01 ppm and 2.5 ppm and what they found was 17.2 parts per million (ppm).
Read the story and Nestle's official response here
:
(No MSG in Maggi Noodles, Says Nestle, as States Reportedly Ask for Tests)What Lead Does to You?
"Lead can damage almost every organ system." - Web MD
According to Dr. Rupali, Dietician at Fortis Hospital, "Human exposure to lead can occur through soil, water and food. Lead deposits in your system over time and doesn't trigger an immediate problem. It's not acute and can only be diagnosed with a blood test. Children are more at risk for lead poisoning because their smaller bodies are in a continuous state of growth and development. Lead is absorbed at a faster rate compared to adults, which causes more physical harm to them than older people."
Dr. Ritika Samaddar, Dietics, Max Hospital says, "Lead is a toxin that is not required by your body. If it's allowed to accumulate in your body over time then it can spread to your brain, liver, kidney and bones causing long-term damage."
"Lead is gradually deposited in the liver and after a while the liver cells start to die. And what is left instead of normal cells are scarred tissues. Besides liver failure, other symptoms of ingesting too much lead are: inability to digest food, hormonal changes and bloating. It can also be deposited in the nervous and reproductive systems. What makes it worse is that the symptoms are so vague that doctors can't diagnose them" said Dr. Shikha Sharma.
If lead wasn't used intentionally, could it be a result of contamination? Dr. Shikha Sharma says, "A few years ago Coke was accused of having toxins and after investigating the issue they found that the water they were using wasn't purified enough. So even in this case, the presence of lead in Maggi could be the result of some kind of contamination."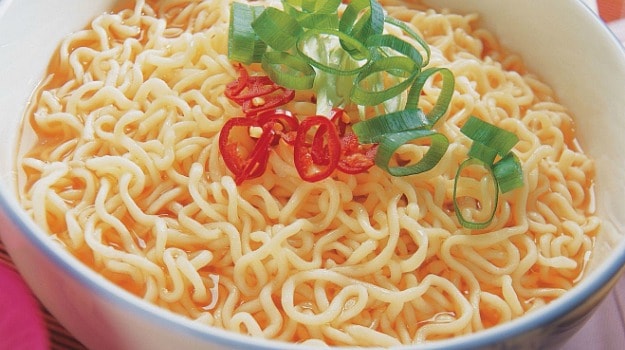 Too Much MSG in Your Food: What that Means
MSG often goes by the name of hydrolyzed proteins, yeast extracts or protein concentrates. However, the names aren't exactly interchangeable. According to FDA's website, MSG occurs naturally in hydrolised proteins and so the food agency doesn't require that MSG be listed separately. At the same time, foods with any ingredient that naturally contains MSG cannot claim "No MSG" or "No added MSG" on their packaging.
Monosodium Glutamate (MSG) can be found naturally in ingredients like tomatoes, cheese, soybeans, seaweed and dried mushrooms. But these days, instead of extracting glutamate from natural sources, MSG is produced by fermentation of starch, sugar beets, sugar cane or molasses.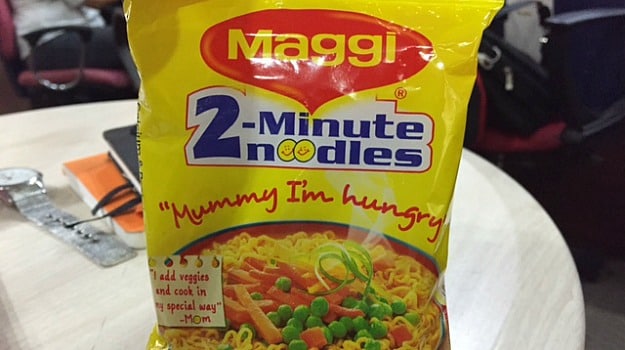 Dr.Shikha Sharma says "The naturally produced MSG isn't something you need to worry about. It's the synthetic kind which isn't easy to digest and can harm your health. Especially in the case of kids and pregnant women. Synthetic MSG can cross the placenta and reach the baby causing multiple problems."
Dr. Rupali, Dietician at Fortis Hospital says, "Headache, flushing, sweating, chest pain and nausea are all symptoms that are attributed to MSG. However, researchers have found no definitive evidence of a link between MSG and these symptoms. Researchers acknowledge, though, that a small percentage of people may have short-term reactions to MSG. Symptoms are usually mild and don't require treatment. The only way to prevent a reaction is to avoid foods containing MSG."
What do the American food authorities feel about lead contamination? The U.S Food and Drug Administration (FDA) first sought to limit or ban the presence of lead in 1906. And since then, it's published countless reports that define a limit for different kinds of products. For example, a 2006 report says, "This guidance provides a recommended maximum lead level of 0.1 ppm in candy likely to be consumed frequently by small children."
At this point it's important to mention that the lead quantity found in over a dozen packets in Maggi is 17.2 parts per million (ppm) which in our country is eaten by both adults and little children!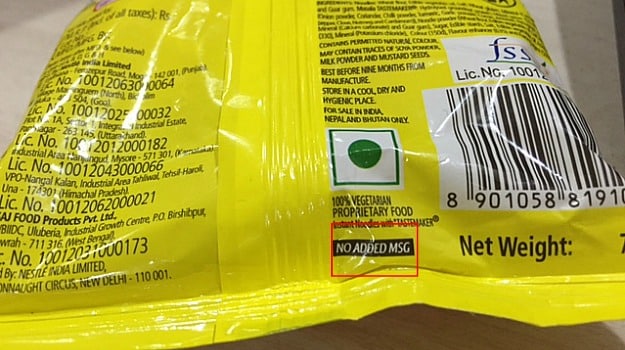 What the Indian food authorities have to say? According to an online report published by the Food Safety and Standards Authority of India (FSSAI), "The term trace metals refers to the metals found in food. While some inorganic elements such as sodium, potassium, calcium and phosphorus are essential to man; elements like lead, cadmium, mercury and arsenic are found to cause delirious effects even in low levels of 10-50mg/kg." They've also tabulated the amount of lead that can go into specific kinds of food although it's unclear which product category instant noodles falls into.
Please note: While the The Food Safety and Standards Authority of India (FSDA) has confirmed the test results, the FSSAI is yet to conduct its own investigation. But this controversy has most definitely opened up a can of worms for Maggi noodles.