Mousetrap: Man Finds Dead Mouse in His McDonald's Coffee!
NDTV Cooks | Updated: October 18, 2014 12:19 IST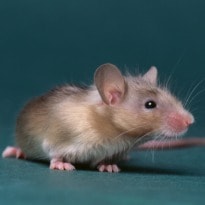 Fast food giant McDonald's has been in the news lately for all the wrong reasons. A few days ago, it was put on the mat for using pink slime, worm meat and other dodgy ingredients. Now this!

Ron Morais, a Canadian from Fredericton, New Brunswick took the usual route to work, picked up his every day cup of morning coffee from McDonald's and a few minutes later pulled off the lid to devour the last sip. But what happened after was totally bizarre and left him feeling queasy and sick to his stomach.

A dead rat sat curled up at the bottom of his cup of coffee and beside it were tiny droppings swimming in the leftover coffee. Ron claimed, "I always take the lid off to get my last sip of coffee. And when I took the lid off, there was a little bit of a surprise in my coffee cup. It was a dead mouse." (as reported by CBC News)

Warning: It's about to get gross.


Ron's co-worker Jennifer LaHaye was with him at time of this shocking discovery. She told CBC that she heard him scream, "Oh my God, there's a mouse in my coffee"' and turned around to find that he wasn't joking and was in fact mortified.
Image credits: CBC News / Via cbc.ca



McDonald's Canada responded in a matter of hours and released an official statement. Jason Patuano, the communications manager for the eastern region of McDonald's in Canada, stressed on how safety is a top priority for the chain and that McDonald's takes all allegations regarding food safety and quality very seriously.

The outlet in question with the help of local public authorities also sprang into action and launched a detailed investigation. They found no evidence of pests and the restaurant was not given any warning report. According to the statement, ""We are continuing to investigate this isolated incident and have reached out to the customer to obtain the product sample. Until such time as we are able to collect all the necessary facts and laboratory results to conclude a full review, it would be inappropriate for us to comment further. Similarly, we would also caution against jumping to conclusions until more details are available."

Ron said the matter is far from over and he wants to know how exactly a dead mouse appeared in his coffee. He added, "I mean, hey, you know. I'm here. And I'm in better shape than the mouse."