Some days, all we crave is a scrumptious South Indian treat to snack on. It is because we love South Indian food! This cuisine is home to some of the most delicious dishes in the world that are perfect for all occasions! Whenever we feel like snacking, we love to get our hands on idlis and medu vada. This delicious cuisine is most popular for its veg delicacies but today we have got some amazing South Indian mutton snacks that will make you fall in love with South Indian food all over again. So, if you love mutton as much as we do, then do try out these recipes!


Also Read: Makki Ki Roti And More: 5 Best Flatbread Recipes To Try This Winter
Here Are 5 South Indian Mutton Snacks You Must Try:
1. Mutton 65
This classic Hyderabadi snack has managed to win the heart of every Indian! The mutton is marinated in delicious desi masalas like garam masala, chilli powder, ginger-garlic paste and more; then it is fried to give a hot and crispy snack.
Click here for the full recipe of Mutton 65.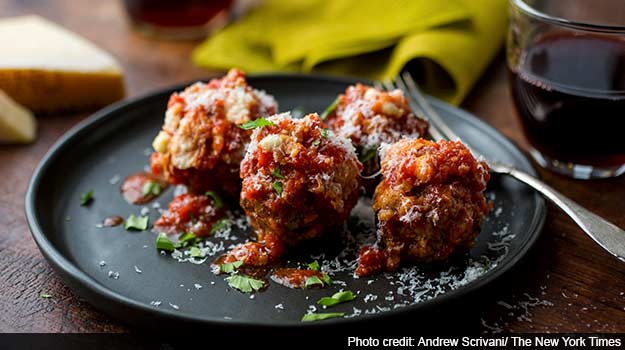 2. Kola Urandai
These South Indian meatballs are prepared by mixing minced mutton with dry roasted spice and coconut. The balls are deep-fried so that they are crispy on the outside and juicy on the inside. You can serve them with coconut chutney.


Click here for the full recipe of Kola Urandai.
3. Mutton Fry
A delicious mutton-based snack from Andhra Pradesh, this South Indian dish can also be served as a side dish. Boneless pieces of mutton are cooked in a host of spices to enhance the flavours of the mutton. It will go well at dinner parties.


Click here for the full recipe of Mutton Fry.
4. Mysore Chilli Chops
This special dish from Mysore makes for a scrumptious dish for mutton lovers. The lamb cutlets are smeared with tangy and spicy ingredients like tamarind, vinegar, chilli powder, ginger-garlic paste to give a crispy and mouthwatering snack.


Click here for the full recipe of Mysore Chilli Chops.
5. Mutton Sukka
This versatile dry dish can be eaten in whatever way you like. This mutton dish needs a special masala powder that can be easily made at home. Serve the mutton sukka with rasam and rice or just with chutney to make a delicious snack.


Click here for the full recipe of Mutton Sukka.


Try out these delicious South Indian mutton snacks and do tell us in the comments section which one you liked the most.