Ever tried the
Namak Wali Chai
? Sounds weird, right? Well, nothing odd about this very popular beverage loved by the people of Bhopal. The city of nawabs is famous for a lot of things but we are sure that the thought of adding
namak
(salt) to your
chai
sounds bizarre to all you die-hard
chai
lovers out there! But trust us on this, not only does it have a unique flavor but there is a load of health benefits attached to it as well. When in Bhopal, book a cab and take a quick morning ride to old Bhopal where you will find so many people starting their day with a cup of
namak wali chai
along with bun kebab and talking about everything from politics to potholes to the last cricket match.
This lesser known chai is an exclusive flavor of the lake city and is different from any other tea you have probably had in your life before. Situated on the messy busy streets of purana Bhopal the numerous tea shops that prepare namak wali chai becomes the meeting point of so many Bhopalis. People from all over the country, who get to hear about this come and try it and never leave disappointed. They carry the flavor back to their cities and prepare this tea for themselves.

So what is so special about this namak wali chai and how did it get so famous?
It is believed that years ago Bhopali poets used to gather together in Yusuf hotel, located in old Bhopal and sip on namak wali chai while sharing soulful shayaris. Bhopal has been in love with this delicacy ever since.
The most famous shops are in front of Laksmi Talkies and they sometimes add a small pinch of kala namak to increase the effectiveness. The locals say that the reason behind this lies in its health benefits. Namak wali chai is an excellent remedy for a bad throat. It is known to cure almost all the throat related problems because the salt in the hot tea relaxes your throat and even helps soothe your tonsils. If you are tired of coughing just make yourself some namak wali chai or visit literally any tea shop in Bhopal and they will prepare a fulfilling cup for you to cure your sore throat.
The tea stalls in Bhopal are never empty and there are always 50-100 people gathered around the streets. The shopkeepers say that since this is a very old tradition not many youngsters sip on this chai every day. They also say that people of all religions are welcome and come together to these stalls to enjoy their favourite tea. Here are some of the most famous places in Bhopal where can you savor namak wali chai.
1) Lakshmi talkies
Situated behind Hamidia road in old Bhopal, the tea shops around here serve the best namak wali chai in town. They even add a slight amount of kali mirch (black pepper) on demand.
Visit here around 10.00 in the morning since 7.00 am to 9.00 am are peak hours but it is generally crowded all day.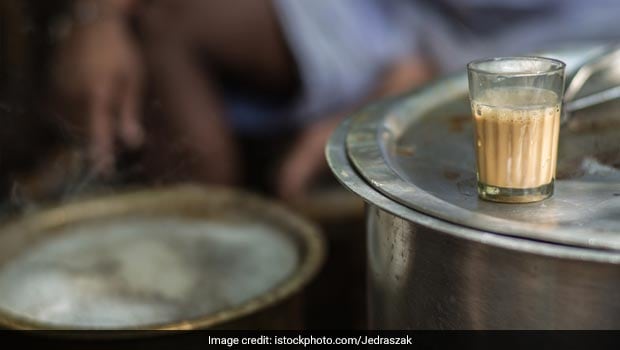 2) Qazi camp
Qazi camp is a neighbourhood in Bhopal around JP Nagar and they serve namak wali chai with bun kababs. Visit at any time of the day and enjoy at least two cups of this authentic tea.
3) Jahangirabad
Jahangirabad is a large area in Bhopal that you can reach by crossing the Lal Parade ground. All the tea shops in the area serve almost same namak wali chai and at a same price but you can get the best one outside Jahangira BDA building. Visit here during morning hours to kick start your day.

4) Islamia gate
Located near Pari Bazaar in old Bhopal, the shopkeepers here don't let you leave unless you've had the best cup of namak wali chai and also give you complimentary toast with it. Visit around evening hours and enjoy your tea with the light breeze of Bhopal.

5) Bhopal talkies
What's with chai walas and talkies in Bhopal? Well, this is the busiest part of town due to its proximity to the railway station and bus stands. Despite the hustle-bustle, you can always find a calm corner to enjoy your cup of tea and soothe your sore throat!
The winters are here and we all need to take good care of our throats. Visit these places in Bhopal and come back home with memories and probably a local recipe of Bhopal's favourite namak wali chai!