I am a self-proclaimed
chai
enthusiast! My love for
Indian tea
goes back to my childhood. As a child, I would run to the kitchen when a sudden whiff of
aroma
would lift up and lure me to find my father straining earthy
chai
into delicate cups. I was never allowed to take even a sip, it was forbidden - "It is not meant for kids, sweetie," Ma would say and brush me off. It was only in my mid-teens that I rebelled and got my mom to make me some in smaller quantity. It had me hooked - then, now and forever!
My father's handmade chai is unparalleled. Its brilliance is unmatched in a sense that wherever I go, I carry it with me, meshed in my senses. My palate refuses to accept any other flavour but the one that would be recreated miles away, in an estranged environment, poured in a different cup every time but rekindling the good old memories. I am a tea-lover in a sense that I like my chai a certain way. The customization of my cup of tea should be spot-on, else I pass the offer politely. I am not one to visit just any random tea stall, ask for a cup of chai and sip on it. I can smell a good cuppa from far off. The earthy colour is another thing that baits me along with the warm aroma of indigenous masalas and tulsi. I'd rather have one cup of chai my way, over several refills that would just not cut it.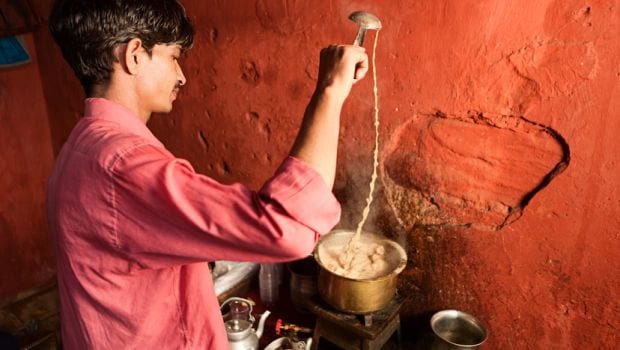 During college, my friends and I had our daily dose of chai sorted through our customary visit to a tea point situated close to our hostel in Civil Lines, Delhi. The quaint old shop gave us a cup a chai each along with bun maska in just Rs.15. As I moved places, my hunt for similar soothing experiences grew desperate. It usually doesn't take me long to hunt down a couple of 'kitlis' in the nearby locality. I managed to find two very regular chai stalls selling extraordinary desi chai within the posh Greater Kailash 1. One right outside our main office in Archana Shopping Complex, the other one sheltering in a makeshift stall, under a peepal tree on the road leading to Sant Nagar.
Would you call my love half-hearted if I told you that I can barely make a decent cup of chai? Over the years, I have just not been able to get the balance right. This very shortcoming has led to days when my need for a cup of steaming tea has gone unattended. I'd often pray for places to start delivering chai and then one day, God took me seriously!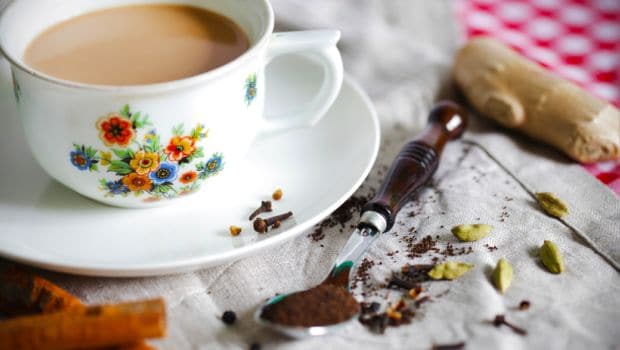 The many chai selling businesses sprawling across the city are only making me happier by the day. I simply love the ginger tea and the masala chai at Chai Point and love to wake up to a small kettle of Chaayos' desi chai and delectable egg bun delivered to me on laid back weekends. Earlier, the Oxford Bookstore's 'Cha Bar' was the only refuge for a broken heart in need of a range of chai, but now the options are inexhaustible. From Elma's Tea Room in a bustling corner of Hauz Khas Village, Everest Café in busy Paharganj, Anandini Himalayan Tea, Shahpur Jat to Rose Café, Saket; Too Mikki Tapas, Chanakyapuri and Wagh Bakri Tea Lounges, there exists no dearth of places to relish your favourite brews.
Who knew something as simple as a cup of chai would sew so many hearts together? The logic is simple, "If there are three things in India that a person consumes multiple times in a day, they would be roti, pani and chai, you can't go wrong with those ever," shared Raghav Verma, Co-founder Chaayos in an interview.Tea rooms or chai delivery services are here to stay and will only pick up with time, this is evident considering the never-ending romance between Indian hearts and a cup of simply brewed tea. From the kattan kapi of Kerala to the Kashmiri noon chai or Kahwa, the new age 'Chai shops' are offering a staggering variety of indigenous tea leaves as well as regional specialties under one roof. The business model becomes a gold-mine and a success propeller once you introduce these local gems to the rest of the world; and that's exactly what happened to Uppma Virdi. At 26, Uppma Virdi became Australia's Chai Walli, and was named the Businesswoman of the Year at Indian Australian Business and Community Awards (IABCA) held in Sydney the past week.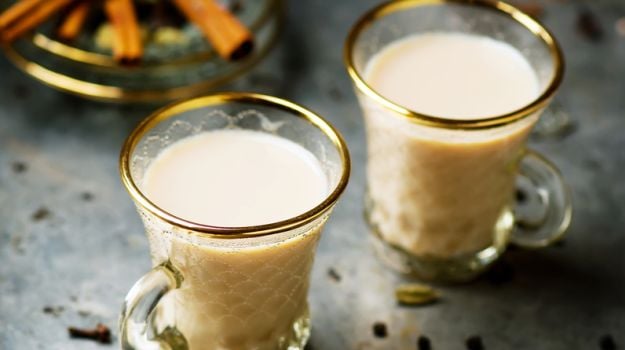 Uppma Virdi's family hails from Chandigarh and moved to Australia over two decades ago. She is a Melbourne based lawyer who owns an online tea business. She can often be spotted across the city holding workshops on the art of making the perfect cup of chai."Chai Walli (a female chai maker), provides Australians with much needed high quality chai blends. Founded by Uppma, the grandchild of an Ayurvedic doctor who specialised in spices, she learnt from him the art of chai and balancing spices," as mentioned on Chai Walli official Facebook page. "Spices are like musical instruments in an orchestra to me. I use their flavour notes to create the most perfectly balanced chai blends," shares Uppma on her official website.


A chai business might have an easy take-off in a tea loving country like India. Head out towards UK, Europe and Australia and the deed becomes full of struggle. Australia takes it coffees seriously and finding a market for indigenous chai blends laced with local Indian spices was challenging, yet not impossible. "Interest in tea is growing in Australia as more and more people are seeking alternatives to coffee... It was coincidentally the right time for me," she told SBS.
Uppma's novel idea was exotic enough to catch the fancy of most while it rested on the strength of 11 natural and whole Indian spices blended with the aromatic teas sourced from India. Uppma also offers a range of vegan, sugar-free, Ayurvedic, organic, gluten-free and caffeine free options.


In her interview with SBS Virdie, she noted, "In the Indian culture, people come together through tea. Whether it's a happy occasion or a difficult moment, tea is all pervasive. I tried, but couldn't find many good tea places in Australia. I decided to take it into my own hands and start my own tea business to share the Indian culture of tea."
It is delightful to see our regular masala chai doing the rounds in the distant corners of the world, warming souls all over. Altogether, it is an inexplicable feeling when you get the same flavours delivered to you in insulated boxes coupled with 'biskut' and rusk. Though I often miss dad-made chai, fortunately I don't have to travel for miles to relive the flavours anymore. Cheers to chai, chai shops and the chaiwallahs.