While the trend of eating clean is slowly picking up, it is important to ensure that the place you inhabit is also kept clean and free from bacteria. According to a report by University of Rochester, bacteria is capable of spreading anywhere in the
kitchen
. "Bacteria can spread from one surface to another without you knowing it. If the bacteria get into food, they can cause food-borne illnesses," as mentioned on the official website. Not just your kitchen but other areas in your home must be cleaned and disinfected too to get rid of harmful bacteria and prevent them from spreading further. While disinfectants are easily available in the market and many people call of professional disinfecting services to get their homes cleaned and disinfected, what is little known is the fact that disinfecting your kitchen space or your house is no rocket science. You can dedicate one of your weekends and take it up as a fun activity involving your family members using some basic kitchen ingredients lurking in your pantry.
Ingredients like lemon, baking soda, vinegar and leftover alcohol can all be put to use to clean some of the dirtiest; hard-to-get rid of stains and kill infecting bacteria. Ahead, easy remedies using these natural ingredients that will be ready in no time and help you disinfect.
Vinegar
Take equal quantities of water and vinegar, mix together and store in a spray bottle. You can also put wipes in the solution and use them as cleaning wipes. Essential oils like tea tree, cinnamon, lemon, orange eucalyptus, lemon and lavender among others can also be added to the mixture to add fragrance.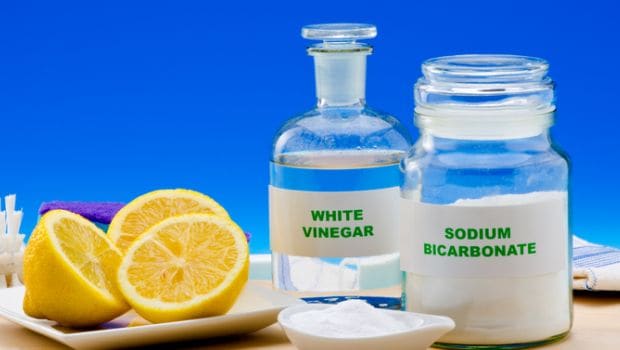 Baking soda
Hot water (4 parts) can be mixed with 1/4 part of vinegar and two tablespoons of baking soda. Use this solution to clean and disinfect your kitchen or house. You can also add few drops of essential oil and juice of a lemon.
Alcohol (preferably vodka)
Mix equal quantities of alcohol with water, mix well. Add drops of essential oil to cut the smell of alcohol. You can also add washing or baking soda to the mix (1/4 part). White vinegar (1/2 cup) can be mixed with equal quantity of alcohol and 1 1/4 cup of water and used as a natural disinfectant.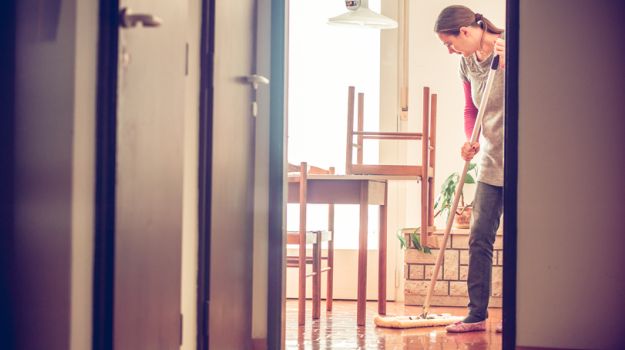 How to disinfect?
Always remember, disinfecting doesn't clean the surface. You will have to clean the area and remove all dirt and stains first, begin disinfecting only when you are sure that there are no pollutants, dirt and dust on the surface. Shake the bottle well before spraying on the surface, let the mixture stay on the area for at least 10 minutes. Wipe off with a cloth. In case you are disinfecting multiple areas in your house, ensure using fresh wipes or cloth. Microfibre cloth work well for disinfecting. Essential oils may react with plastic, it is always better to store the disinfectant in glass bottles.