Delhi's obsession with
chaats
does not call for a description, neither does a Delhiite's staggering loyalty of sticking to their favourite joints and eateries for generations. This loyalty and love lends a joint its iconic status. One such eminent food joint which has shouldered the great 'chaat-legacy' of Delhi for over 82 years is Prabhu Chaat Bhandar. Started by Nathu Laal in the year 1935, Prabhu Chaat Bhandar is situated right opposite to the Union Public Service Commission building in New Delhi, as such it is often referred to as the UPSC Chaat.During the British Raj, police officials often harassed Nathu's
chaat
stall, fining himfor illegally putting it up, but Nathu and his son continued selling their delectable
chaat
preparations. As the country fought for its independence, Nathu had his own little rebellion against the British to continue his meagre business, his sole source of income. But the days of darkness were soon going to pass, as his days of prime were waiting to take over. Prabhu Chaat Bhandar's popularity skyrocketed to another level, especially amongst the office going
babus
stationed around in the vicinity. Till today, there is no seating and the stall is crowded by hordes of customers from the Government offices nearby.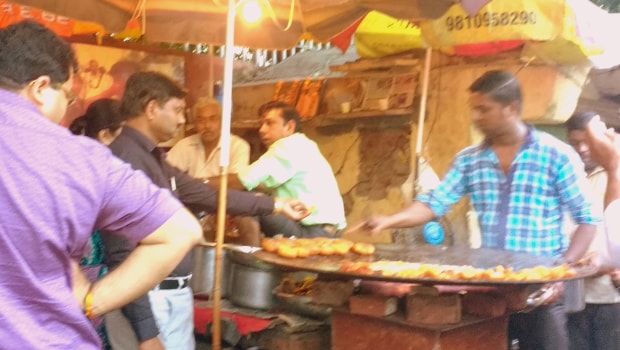 Today Prabhu Chaat Bhandar is handled by Nathu's son and grandson, who have managed to keep the recipes of the
chaats
intact, particularly the Aloo Tikki Chaat (another signature delicacy of PCB). One can also see an unfolding of history in the prices of
chaats,
which grew from
annas
to
paisa
to the current price of INR 60 a plate. My father, a retired government officer, is one among the hundreds of fans this iconic
chaat
place has. As a child he would take a stroll to the famed
chaat
stall with his father on Sundays, and enjoy his fill of their tangy and spicy
chaats
. It is said that Prabhu Chaat Bhandar was amongst the first
chaat
stalls in Delhi to be listed in the income tax bracket for its immense revenue collection.Several renowned celebrities like Manoj Kumar and Rajesh Khanna have also frequented the stall. In eight celebrated decades, a lot may have changed for and around Prabhu Chaat Bhandar, and in Delhi in general, but somethings remain the same. Like the massive Sunday gatherings. Weekends could be a hard time to get your plate of
chaat
at Prabhu Chaat Bhandar, but it is all worth it.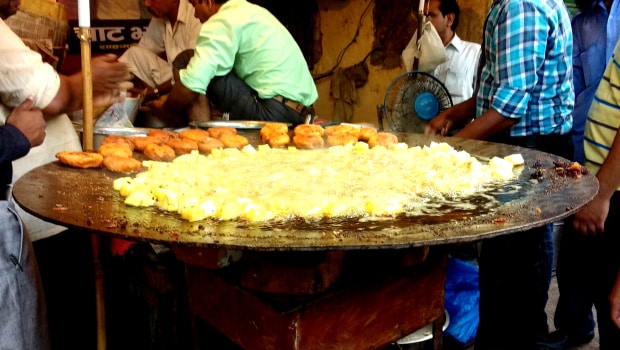 Do try their Bharwa Gol Gappas, Bhalla Papdi, Aloo Tikki Chaat and Kulfi Falooda the next time you are around the UPSC building or India Gate. So what makes their
chaat
such a hit? A generous portion, and an even generous filling, spread of yogurt,
chutney
and their signature
masala,
which they sprinkle on the top.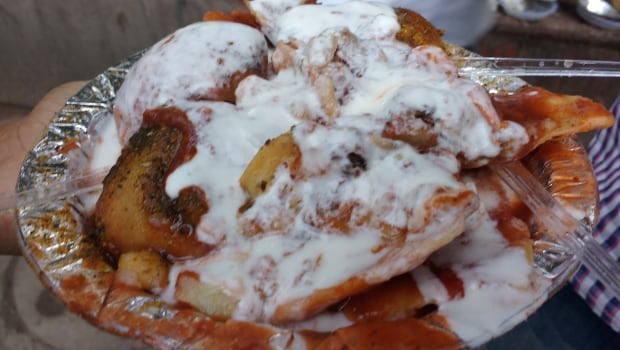 A finely balanced plate of flavours, Prabhu Chaat Bhandar's
chaat
is enticing enough to lick the plate through. Have you had your plate yet?
Where: Prabhu Chat Bhandar, Dholpur House, Shahjahan Road, Near UPSC Office, Khan Market, New Delhi
Cost for two:INR 120