It's not hard to admit that Maggi is our ultimate comfort food, and there isn't a single desi soul who would think otherwise. From being the most loved childhood breakfast to a late-night meal, Maggi noodles have always been there. And as we have grown, we've all found numerous customised ways to enjoy the Maggi noodles. But, right here is a recipe that we are sure is like no other that you've ever come across, a tantalising, masaledaar and slurpy dish, if you call yourself a Maggi lover then you should definitely give this a try, it's called - Punjabi Tadka Maggi.


(Also read: From Manchurian Maggi To Tandoori Maggi: Try These 5 Delicious Maggi Recipe For That Sudden Hunger)


Punjab Tadka Maggie is a dish that is enough to leave you salivating - the spicy red colour, the flavours of butter and burnt garlic and our all-time favourite Maggi put together make for an exceptional recipe. If you thought a tadka is reserved only for dals, think again because this flavourful Maggi recipe is here to change your thoughts. A humble tadka of butter, garlic, dried red chilli and Kashmiri chilli powder is enough to elevate a simple Maggi to the next level. Interested to try it out? Read on the recipe here.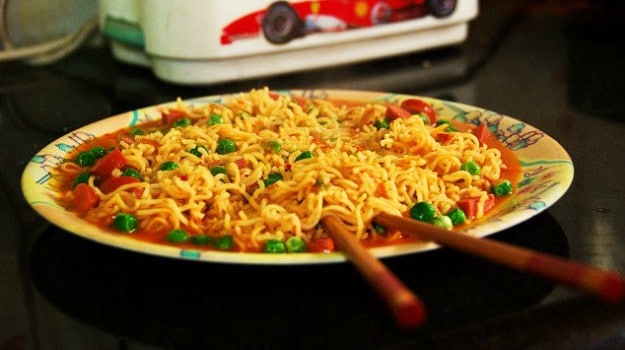 Maggi noodles have been the ultimate comfort food for a long time
How To Make Punjabi Tadka Maggi l Punjabi Tadka Maggi Recipe:
In a pan heat oil and cook all the chopped vegetables, add Maggi masala some water and Maggi noodles. Cook this until halfway done. Now in another pan heat butter, add the ingredients needed for the tadka and keep it on the heat for not more than a minute. Get back to the Maggi, add the tadka on top and serve hot.


Click here for the detailed recipe


(Also read: This Maggi Omelette Recipe For Lockdown Is Winning The Internet (Watch Recipe Video))


Try this Maggi recipe that is an explosion of flavours in every single bite, let us know how it turns out in the comments below.