With Christmas around the corner, almost everyone is busy hosting parties and cooking delicious food for their family and friends. Amidst all of this, decorating the Christmas tree is the most fun part of the holiday season. From kids to adults, everyone takes part in this traditional activity in some way or the other. There's no denying the fact that hanging down those artificial ornaments and lights always makes the Christmas tree look vibrant. What if we tell you that you can add more magic and life to that Christmas tree by decorating it with edible stuff? Yes, now you can easily add some food element to that Christmas tree by hanging edible stuff which will not only be incredibly pleasing to the eyes but will satisfy your palate as well. Well, you can always sneak out those yummy cookies from the Christmas tree whenever you're hungry! These X-Mas tree decoration ideas will make you hungry.
How To Decorate Christmas Tree

Decorate Christmas Tree With Popcorn Garlands

Hanging popcorn garlands on the Christmas tree can make it look bright and vibrant. It adds a yellow glow to the Christmas tree. If you're falling short of lights, then you can always bring Popcorn Garlands to your rescue. They are easy-to-make and won't take much of your time and effort. Just insert a string inside the needle hole and then start popping it inside each of the puffed popcorn one by one. Soon, a garland will be made out of it which you can easily hang on the Christmas tree.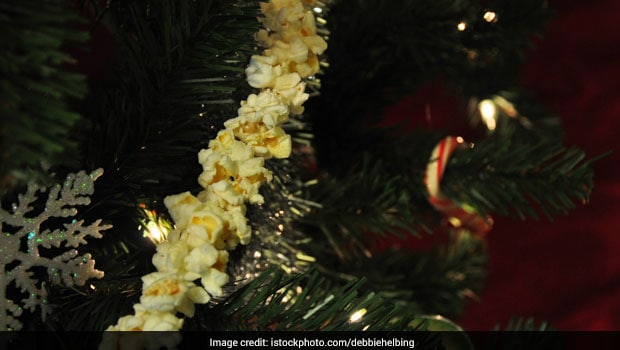 Popcorn garlands add a yellow glow to the Christmas tree.​

Decorate Christmas Tree With Candied Orange Peels

You don't have to discard those orange peels as they have more uses than you could have ever thought of. Prepare candies out of those orange peels and then shape them in the form of a bowed ribbon. Those candied bits of orange peels decorated on the Christmas tree will make you feel even more Christmassy.

Decorate Christmas Tree With Candy Canes

Candy canes are classic Christmas tree decorations which must not be missed at any cost. The pretty red colour of the candies compliments the Christmas feel and adds beauty to the Christmas tree. You can easily hang these on the tree as they have built-in hooks.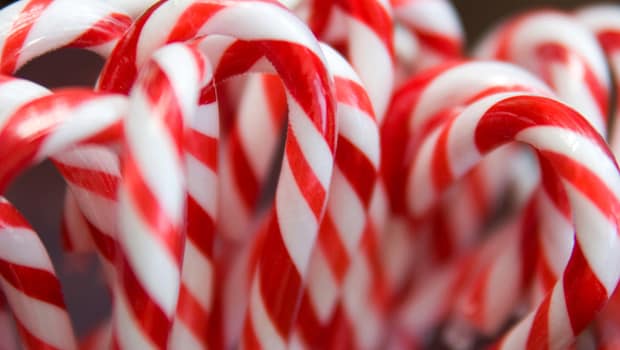 Candy canes are classic Christmas tree decorations which must not be missed at any cost. ​
Decorate Christmas Tree With Gingerbread Men Cookies

Gingerbread men cookies are traditionally eaten during Christmas and apart from being super-delicious, these cookies are a hit among kids. You can always hang those edible gingerbread men on the Christmas tree as they will add quirkiness to the Christmas decoration activity. To make it look even more colourful, just add drops of edible colour while baking the cookies. Your guests are going to shower you with praises.It's time to move over those regular decorations. Experiment with these edible decorations and make your Christmas eve celebration even more happening.
Jingle Bells, Jingle Bells Jingle All The Way!
Merry Christmas 2018!
About Deeksha SarinAn eccentric foodie and a die-hard falooda lover, Deeksha loves riding scooty in search of good street food! A piping hot cup of adrak wali chai can make her day bright and shiny!