'Think what a better world it would be if we all, the whole world, had cookies and milk about three o'clock every afternoon and then lay down on our blankets for a nap.' - Barbara Jordan


Cookie Recipes- Cookies were first introduced in Rome and were called 'bis coctum' (twice baked). However, these didn't taste sweet as the ones today do. The Dutch first put sugar in cookies and also named it 'koekje', which mean 'the little cake'. The name was then transformed to 'cookie' when the Dutch arrived in America. In Britain, the name 'biscuit' based on the Roman 'bis coctum' persisted.


Cookies differ when it comes to baking styles. Moulded ones are made with a runny batter that is simply dropped in dollops with a spoon and then baked. These flatten and become round on baking. Harder doughs are pressed with a roller and can be given different shapes like the gingerbread cookies. Bar cookies are baked and then cut into squares when warm, like brownies.
One of the most popular cookies, chocolate chip cookies were invented by the famous cookbook writer of the Toll House Tried and True Recipes, Ruth Graves Wakefield in the year 1938. Believe it or not, these divine treats were born out of a kitchen experiment. While baking a batch of chocolate cookies for her guests she discovered that she was out of baking chocolate. As a quick substitute she used broken pieces of a semi-sweet chocolate, thinking that they will melt away in the batter. Once baked she found that the chocolate didn't melt instead the chunks retained their shape. And that's how the world got the very first batch of chocolate chip cookies.


Tips for baking the best batch, every time! | Tips and Tricks For Baking
First things first, every ingredient that goes into making the batter should be in proportion else it can affect the taste and texture of cookies. Baking relies on the ratio of ingredients - so make sure they are all accurate. One needs to be careful with the flour - its texture, nature and quantity. Too much handling can make the cookies tough. You can chill the dough that'll make it easy to handle. For baking sheets, use shiny aluminum ones as the dark ones may absorb heat and leave you with cookies that have browned bottoms.


Don't forget to grease the sheets! While placing them, leave some space between every cookie so that they don't stick to each other. Be careful with over baking. Also, let them cool completely before storing them in airtight containers.


Freshly baked cookies are one of life's greatest pleasures, so don't stop at just one batch. We give you 11 ways to make teatime special.
Find oats and almond loaded in every bite you take. These will be your favourite tea indulgence - they're healthy and delicious. (Video Recipe)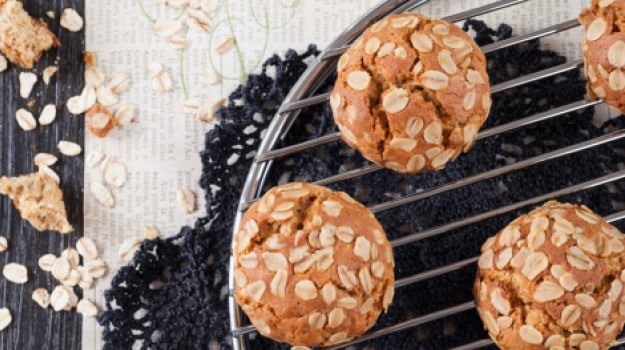 These are crisp cookies made from almond and oatmeal, with a hint of dal cheeni and laung.
To attend your sweet cravings, experiment with these fuss-free cookies - no baking needed!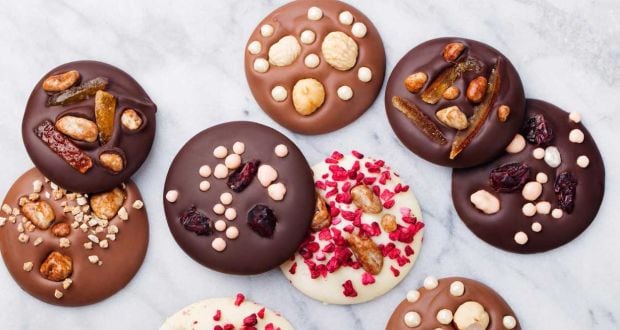 Cookies made without any baking with oatmeal and peanut butter.
These egg-less beauties will keep you hunting for more, while the aroma of cinnamon and fresh butter takes you for a savory tour.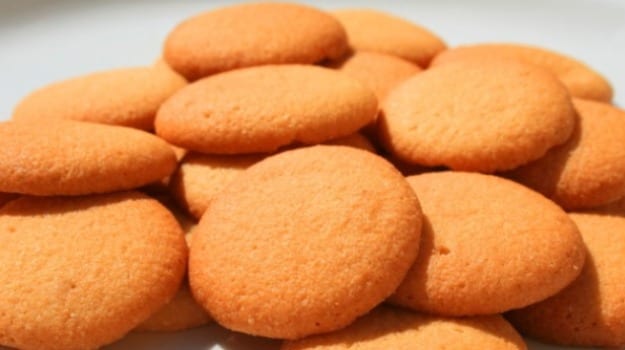 The aroma of cinnamon in these buttery cookies reminds you of festive times.
These easy-peasy sugar cookies are perfect for kids in the kitchen. Go creative and add fancy decorations to match up to the festive season.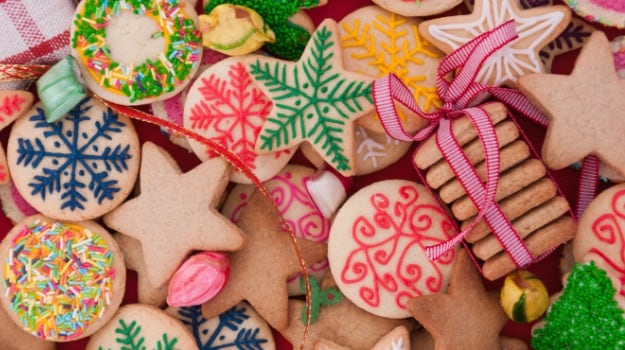 Crunchy sugar cookies decorated with colorful icing is the perfect holiday recipe to bake!
Bake a batch of these divine chocolate chip cookies and them watch then disappear. You just cannot stop at one, we promise.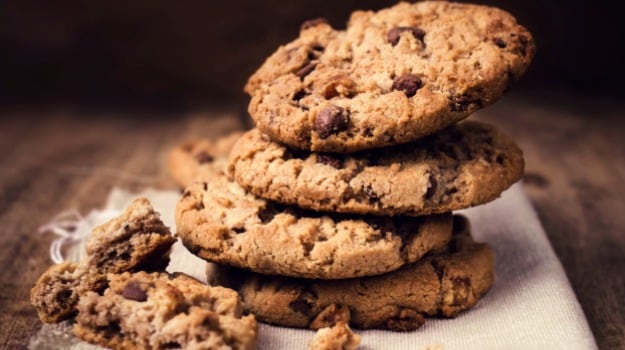 Life is better with some freshly baked chocolate chip cookies.
These Goan cookies are usually prepared around Christmas. They are made with semolina and flavoured with coconut and cardamom. Unlike other cookies, they have a cake-like texture.
These sweeties balance the flavor of ginger and brown cane sugar perfectly. With Ragi flour the cookies are healthier than ever.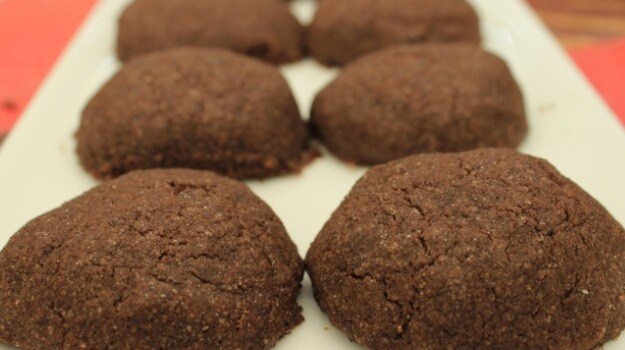 Calcium rich cookies with the goodness of ragi and cane sugar.
These are golden brown cookies come with a crisp edge. Nothing fancy or complicated but home-made goodness.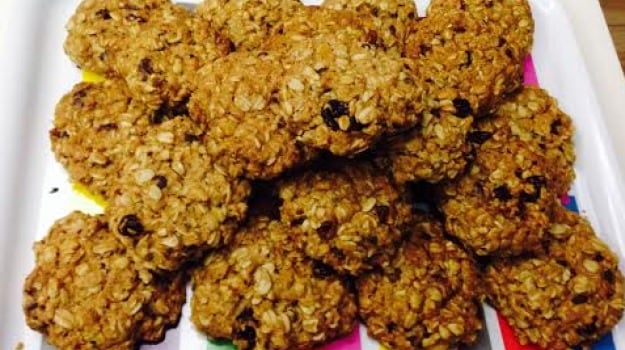 Who can resist a batch of freshly baked cookies made with oats, raisins and chocolate chips?
These crunchy goodies come loaded with nuts and cornflakes. A fine twist to the classic butter cookies.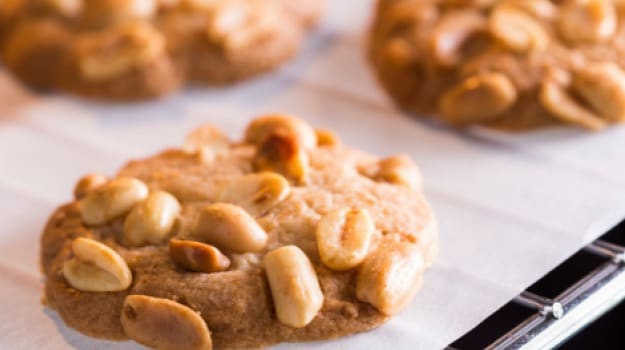 A crunchy cookie made with butter, flour, cornflakes and nuts.
Crisp on the outside with soft centres, these coconut cookies give you the best of both worlds. The perfect evening munch, here's the recipe for coconut cookies.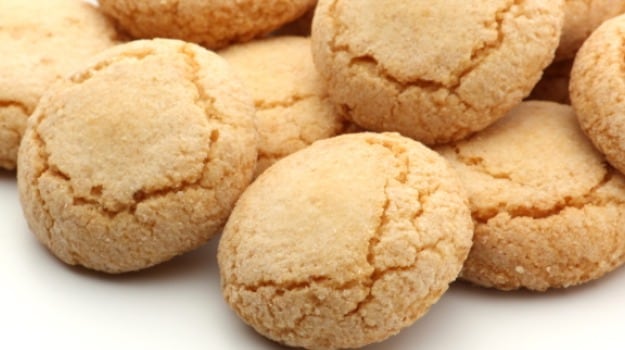 Enjoy these freshly baked crunchy treats with your evening tea.
Delicious cookies to relish in the festive season of Christmas. Bittersweet chocolate melted and mixed with ground almonds, eggs and sugar, baked to perfection!
These cookies would be the perfect Christmas gift for you and your family.