Monsoon season is truly a blessing after a hot and humid summer. But, what we love the most about the season is the food. There is an unbridled sense of joy that comes from devouring a plate of hot, crispy, crunchy, and delicious pakodas or slurping some hot tea with plenty of ginger in it or a robust cup of coffee. Divine indeed don't you think? Tantalising our taste buds and making us crave some delicious deep-fried goodness is cricketer Rohit Sharma's wife Ritika Sajdeh. Ritika shared a picture of some yummy looking golden fried onion rings on her Instagram Stories. We must warn those who are on a diet, this oh-so-yummy picture is going to leave you with a pang of cravings. Take a look:
Instagram story by Ritika Sajdeh


There is no better accompaniment to a hot plate of onion rings than a steaming hot beverage. And it looks like Rohit agrees as he is seen carrying a cup of hot black coffee in the next Stories.
Instagram story of Rohit Sharma


If all this talk of onion rings and coffee has inspired you to rustle up some crispy goodness to enjoy the rainy season, we have a few recipes for you to try:


1) Cashewnut And Cauliflower Pakoda


A delicious pakoda recipe that combines crunchy cashew nuts and the mellow sweetness of cauliflower caked in some spiced besan and rice flour batter.
Try this easy recipe today


2) Bread Pakoda


Have bread lying around and bored of eating sandwiches? Try this yummy recipe instead. This North Indian street food is the perfect tea-time snack made using bread deep fried in a yummy besan batter. Kids will love it.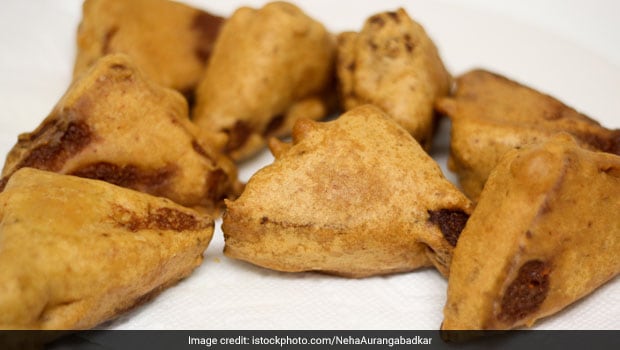 3) Fried Onion Rings


Want to create your own version of onion rings? Try this delish recipe made using fresh onions dipped in deliciously spiced batter with pepper, herbs, and garlic powder and deep-fried. A treat indeed.


Looking for some yummy coffee recipes to enjoy with your hot plate of pakodas? We've got you covered. Check out here:


1) Spiced Coffee


This recipe can only be defined as a warm hug in a cup. A desi twist on a coffee using aromatic spices like cinnamon, ginger, and cardamom.


2) Filter Coffee


This South Indian style coffee is fragrant and delicious made using a coffee powder that is filtered mixed with some milk and sugar.