Mumbai, a city of dreams (quite literally really), billions of people enter this city with certain aims and aspirations that they want to achieve. While some make it, some don't. One such local Bombay boy dared to dream. He was introduced to cricket by his elder brother after which his fondness grew for the sport and there was no stopping him. This boy is none other than Sachin Tendulkar. He came, he played and he conquered. Our favourite cricketer who is popularly referred to as the 'Master Blaster' has built himself from scratch, which is one journey worth being aware of, and writer/director James Erskine thought the same. Sachin: A Billion Dreamsis a biographical film based on Sachin Tendulkar's life, which documents a journey of a 10 year-old who watches Kapil Dev lift the world cup trophy to the child becoming a prodigy himself.
Photo Credit: facebook/boxofficecapsule
Sachin: A Billion Dreams beautifully captures the ace cricketer's life and how he attained all he dreamed of, which is sure to leave an impact on the people and is definitely going to steer them on a route to conquering their own battles as well. James Erskine wanted this journey to be seen by everybody and not only that, he wanted to inspire all by showcasing what goes behind the making of a successful person and how success is not served hot on a platter but there is a tale of real struggle that makes this kind of an accomplishment possible.
Sachin had always been a focused and diligent child. He started playing cricket at a very young age but his commitment to the game was no less than a professional cricketer. He used to practice for hours without a break to train himself and the outcome of his dedication is in front of all of us today. Sachin has broken numerous records and made the nation proud time and again. He has 100 international centuries to his name and has scored about 30,000 runs in International cricket.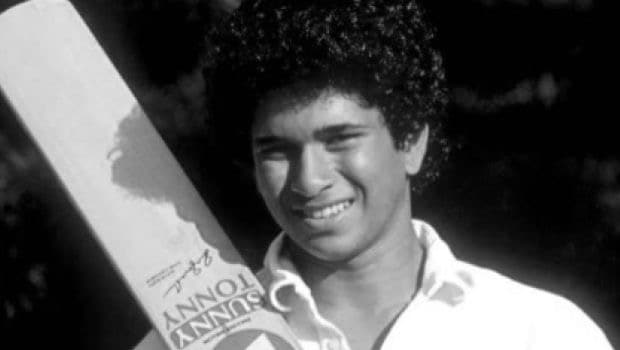 Photo Credit: facebook/sirsachintendulkar
Foods that Impress Sachin Tendulkar
Sachin Tendulkar undergoes a very strict fitness routine to maintain his strength and endurance but he is a foodie too! He likes various regional Indian cuisines, as well as Pakistani cuisine. Sachin makes sure that he doesn't miss out on savouring the annual Onam (festival) feast. Other favourite dishes include Keema Parathas and Lassi, as well as sushi a lot.
Here is him enjoying some
Sushi
-
This legendary cricketer loves to cook as much as he loves to eat, particularly a lip-smacking prawn curry. He posts his love for food regularly on his social media handles, which gives us a glimpse into his utterly delicious food choices.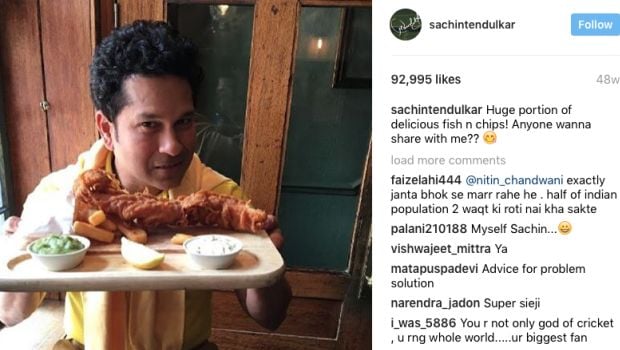 Photo Credit: instagram/sachintendulkar
We hope this movie receives the rightful love it deserves and we wish you all the very best Sachin for all your future endeavours, may you keep on inspiring us for years to come!