The monsoon season is finally here and so is the time for celebrations. The season (or as we call it 'sawan ka mahina') brings along an array of festivals back-to-back. One such monsoon festival is Sawan Shivratri, marked annually during the month of Shravana, as per the Hindu calendar. This year, Sawan Shivratri falls on July 26, 2022. Although the whole month of Shravana is dedicated to Lord Shiva, this particular day holds greater significance for the devotees. For the unversed, Sawan Shivratri is different from Maha Shivratri that falls during the Hindu month Phalguna.
Sawan Shivratri 2022 Celebration: Significance And Celebration Of Shivratri:
As mentioned earlier, the month of Sawan is dedicated to Lord Shiva. Hence, the Shivratri festival during this month gets yet more special for all the devotees who observe Sawan vrat. Legend has it, Lord Shiva was married to Goddess Parvati on this day. During Sawan Shivratri, people observe vrat and worship Shiva Linga. Popular Shiva temples including Kashi Vishwanath, Badrinath Dham and others arrange for special puja and Darshan during this time of the year. Devotees throng the shrines and perform 'Gangajal Abhishekam' (bathing Shiva Linga with Ganga water) on this day.


According to www.drikpanchang.com, "On Shivaratri day devotees should take second bath in the evening before doing Shiva Puja or visiting temple. Shiva Puja should be done during the night and devotees should break the fast next day after taking bath."
Also Read: Bored Of Sabudana Khichdi? Try These 5 Sabudana Recipes For Your Vrat Instead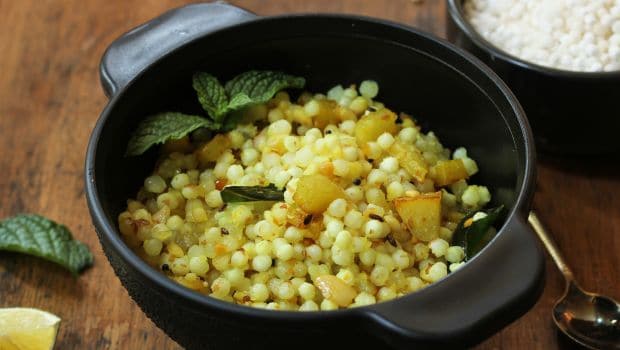 Sawan Shivratri 2022: 5 Foods You Can Eat During Shivratri Vrat:
Vrat plays a significant role in Shivratri celebration. While some people perform strict 'nirjala vrat' (fasting without water), some eat light, sattvik food throughout the day. Here we bring you five such food options that you can eat during your Shivratri vrat. Take a look:
1. Fruits and Dry Fruits:
Fruits and dry fruits are part of falahari fasting, in which people eliminate any kind of cereal from their diet. Seasonal fruits like apple, litchis, jamun etc, along with cashew nuts, almonds, raisins and more help people load up on nutrients and stay energetic and hydrated throughout the day.
2. Lassi And Chaas:
Lassi, chaas and other milk products are also a part of falahari diet. Milk and its products are considered superfoods due to the rich nutrient-content. You can include these products as is or prepare different sattvik dishes with them for your vrat. Here we bring you the classic Punjabi lassi and chaas recipes that will help you stay hydrated and nourished throughout the day.


Click here for shahi Punjabi lassi recipe.


Click here for chaas recipe. (You can replace the black salt with rock salt here)
3. Sabudana Khichdi:
As we know, sabudana holds a great significance in our vrat diet. It is loaded with starch that helps compensate for the lost energy due to fasting. While we find an extensive range of sabudana recipes around, what remains the most common is sabudana khichdi. Soaked sabudana, cooked with ghee, jeera, rock salt etc, makes for a wholesome, delicious and sattvik meal during the vrat. Click here for sabudana khichdi recipe.
4. Vratwale Aloo:
Another popular dish during fasting is vratwale aloo. Boiled potatoes cooked with refined oil/ghee, jeera, rock salt, green chillies, tomato and coriander leaves, make a delicious sabzi to enjoy as is, or pair with kuttu ki puri (buckwheat puri). Click here for the recipe of vratwale aloo.
5. Vratwale Kheer:
Celebrations and sweets go hand-in-hand. Hence, we got this special vratwali kheer recipe for you. Much like regular kheer, here we use milk, sugar, elaichi and dry fruits to make the dessert. The only difference here is - in this special kheer, we use samwat/parsai ke chawal, instead of regular rice, for the preparation. Click here for the recipe.


Besides these classic dishes, one should include enough fluids - like coconut water, fresh fruit juice et al - in their diet to stay hydrated throughout the day.
Happy Sawan Shivratri 2022, everyone!
About Somdatta SahaExplorer- this is what Somdatta likes to call herself. Be it in terms of food, people or places, all she craves for is to know the unknown. A simple aglio olio pasta or daal-chawal and a good movie can make her day.