Sabudana Khichri Recipe
This easy snack recipe is usually made on fasting days like Navratri. Soaked sabudana pearls stir-fried with crushed peanuts, boiled potatoes, chillies, cumin seeds and fresh coriander – all ingredients that are 100 percent permitted during a fast. A plate of hot sabudana khichdi with some chilled sweetened yogurt can taste so good that it unfair to limit this delicious preparation to just fasting days.
Ingredients of Sabudana Khichri
1 Cup Sabudana
1 Cup Peanuts
1/4 tsp Black Salt
2 tsp Ghee
1 tsp Cumin Seeds
1 1/2 Potatoes (Boiled)
1/2 tsp Salt
1 tsp Green Chillies, chopped
1/2 tsp Black Salt
1/2 tsp Black Pepper
1 Tbsp Coriander Leaves
How to Make Sabudana Khichri
1.
Soak sabudana in a bowl for 2 hours.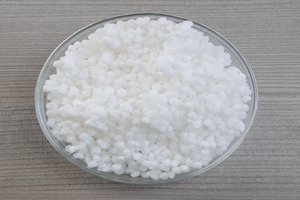 3.
Take soaked sabudana in another bowl and add crushed peanuts and black salt to it.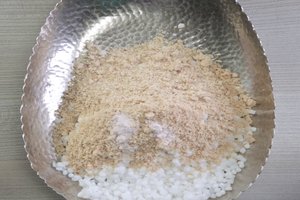 4.
Mix well.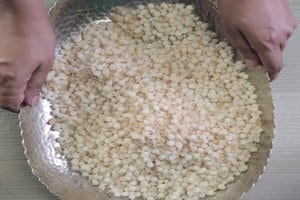 5.
Now take ghee in a pan, add cumin seeds and saute a little.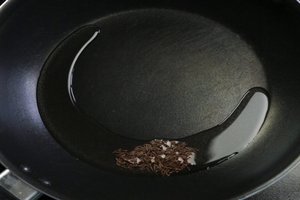 6.
Add black pepper and Sabudana-peanut mix to the pan, sprinkle some black pepper again on top.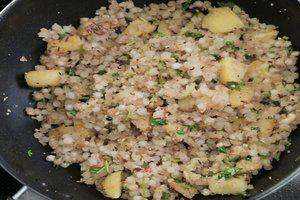 7.
Mix well and serve with garnishing of coriander leaves.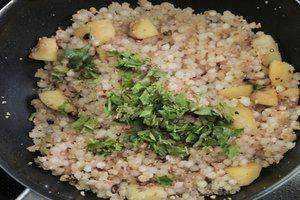 Key Ingredients:
Sabudana,
Peanuts
, Black Salt, Ghee,
Cumin Seeds
, Potatoes (Boiled),
Salt
,
Green Chillies
, Black Salt,
Black Pepper
,
Coriander Leaves