sparshita saxena | Updated: May 08, 2017 12:56 IST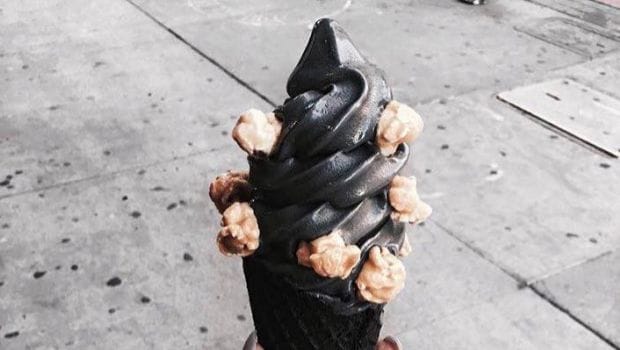 summers? If the scorching heat outside is your top concern these days then take a deep breath and shift your focus on the many ways you can enjoy this season. While refreshing drinks and peppy ice-lollies are some very popular ways to beat the heat, America just witnessed another mind-boggling food trend that is soon to take the world by storm. An LA-based ice-cream shop called Little Damage has created a buzz all over the world with its recent addition to its menu. The ice-cream parlour, which by the way lets you take free pictures at its photo booth, has been committed towards serving delicious yet unique softies for many years now. Their latest addition is an all-black ice cream. Don't believe us? Take a look!

(Also Read: Activated Charcoal in My Juice: Are We Ready for the Newest Superfood On the Block?)

While activated charcoal was making its presence felt in the culinary world, it landed up in the making of Little Damage's all Goth Ice Cream.

You can have your ice cream the way you please - in an all gothic avatar, only black swirl in a regular cone with or without toppings, or a black cone with other ice-cream flavours.

Little Damage is a local ice-cream shop run as a family business that takes pride in experimenting with different flavours and recreating the same in their unique ice creams. Their menu changes with the season and ensures something exciting and adventurous to everyone.

"At least one vegan option will always be included in the rotation to accommodate those who are dairy free. Preparing our ice cream is a labour of love. Made daily in small batches we ensure a fresh, quality taste. Our signature black cones are naturally coloured with activated charcoal, and are hand rolled minutes before you get one," noted the official website.

(Also Read: 7 Easy Homemade Ice Cream Recipes)

We would happily like to try some of the black-ice cream if given a chance. What about you?




Aren't we all a bit too harsh on