"Ice cream is happiness condensed." - Jessi Lane Adams. And we couldn't agree more. Ice Cream Recipes- You are never too old for ice cream. It's fine if you still have a soft spot for the scoop in the cone that you grew up eating. We know that feeling! Whether it's the hip Hot Chocolate Sundae or the retro Banana Split, digging into sweet sugary goodness brings back memories of summer. This summer delight a pleasure to die for and you will agree. So, where exactly did it come from? With Gelato in Italy, Ice-Cream in America and Kulfi in India, the history of these frozen confections is obscure. Some say that Marco Polo introduced ice-cream to Italy. Certain biblical passages trace its origin to iced drinks that were enjoyed by King Solomon. Even Alexander the Great of ancient Greece is known to have loved frozen drinks flavored with honey or wine. The Romans, on the other hand, started preparing ice-creams when ice was collected and stacked in 'ice houses' (straw covered pits). (Ice cream Vs. Frozen dessert - The Chilling Truth) It was in the 17th century that we saw a change in the way desserts were served and eaten. That's when sorbets were invented in Naples. It's during this time that frozen dessets became popular. However, the milk based ice cream is known to be a Chinese invention. The emperors of the Tang Dynasty are believed to have been the first to eat 'a frozen milk-like confection'. It was made using buffalo or cow milk, flour along with camphor that was added for flavour. The mixture was poured into metal tubes and kept in an ice pool until frozen. A study conducted by Dr. Alan Hirsh, founder of Smell & Taste Treatment and Research Foundation, identified what certain ice cream flavours may suggest about individual personalities. His team discovered some surprising finds. People who prefer Rainbow Sherbet were more pessimistic than you'd think, in spite of its bright taste, and the ones preferring Mint Chocolate Chip tend to be argumentative. They also found that the ones fond of vanilla were more likely to be impulsive and idealist, while chocoholics were dramatic and flirtatious. Strawberry fans were more likely to be tolerant and devoted and so were chocolate chip lovers who tend to be more generous. We agree, there's aflavour somewhere in the world to suit every taste bud. As kids, we would jump with joy on seeing the ice cream vendor, but do you know what's better? Making ice cream at home!
Tips to get your home-made ice cream right
1. When adding mix-ins like vanilla, almond, chocolate chips or any other make sure you do so only when the batter cools down and add them in the end just before churning. 2. Put the custard base in a container and place it in the freezer. Whisk after every two-three hours to remove the ice crystals till frozen. 3. You can also cover it with cling film to prevent the formation of ice crystals. 4. Use shallow, flat containers to freeze the ice cream which promotes consistency. 5. Make sure the ice cream batter is cold. Don't be in a hurry to place it in the freezer. Chill it in the refrigerator for at least an hour before freezing it.


We bring you the smoothest and the creamiest concoctions that can be made right in your kitchen. No fancy ingredients, but all the rich and creamy flavours. And the best part is that you can make each one of them without an ice cream maker. Phew!
One of the most love flavours, you would have never imagined that chocolate ice cream is so easy to make. This simple recipe will make you rethink the store-bought tub.


(Also Read 13 Interesting Facts About Chocolates That Will Make You Fall In Love With Them!)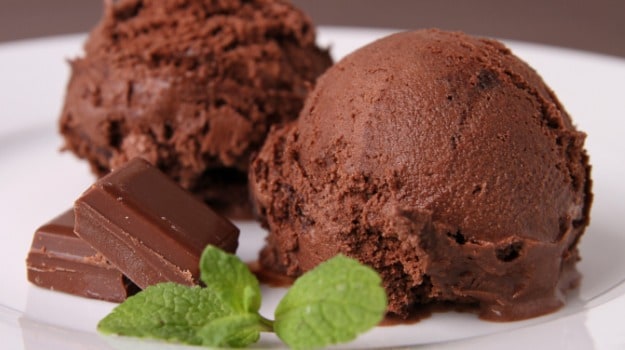 Chocolate Ice cream is the answer to all our cravings.


2. Masala Ice-cream
Fusion is the flavor of the season. Try this inventive ice-cream infused with the rustic flavor of masala tea.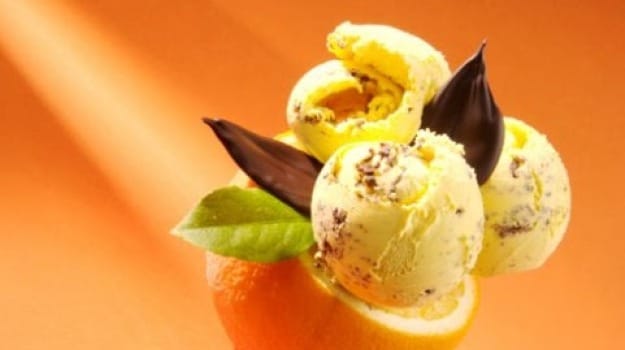 A unique ice cream recipe to try at home.
A dairy-free version of your favourite chocolate ice cream, this recipe uses almonds and banana to replicate the creamy texture.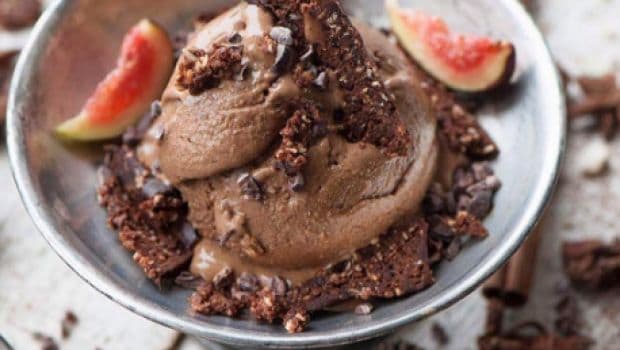 Try this dairy free ice cream. Photo Credit: Instagram/thoseveganguysblog
Rich and creamy, this one is made with the goodness of mango pulp and milk. A lovely seasonal treat.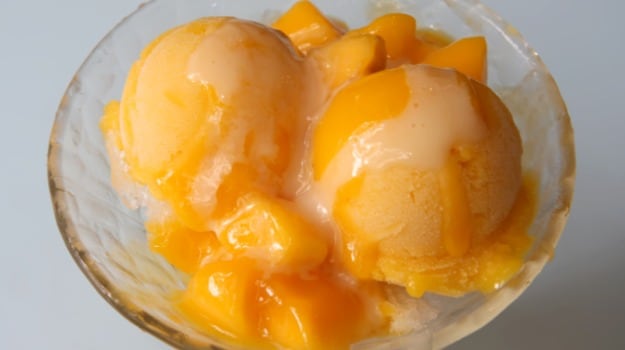 Perfect summer recipe to prepare at home.
A mash up of three distinct flavours, this ice cream will leave you delighted. A sure shot way to impress friends and family.

The classic vanilla flavoured ice cream is sure to make you nostalgic. Go creative with toppings of your choice and create a perfect dessert.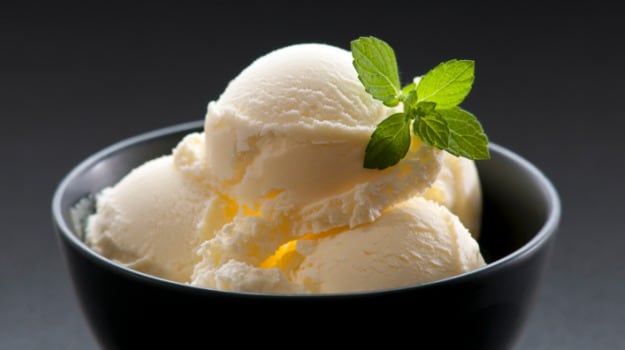 Classic vanilla for the post-dinner dessert cravings.
Enjoy the flavour of apricots like never before with these creamy scoops. Sprinkle almond pralines on top, and watch the magic unfold!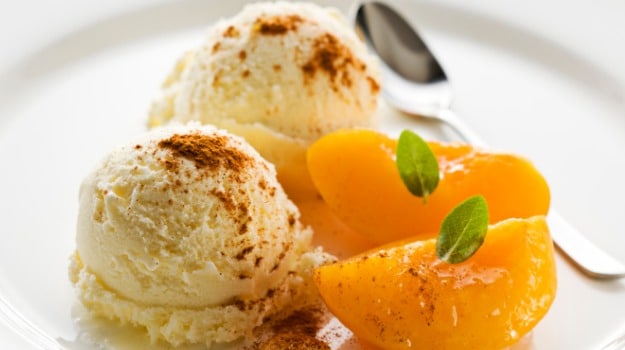 Unique yet delectable!
A smooth and creamy ice cream, with the flavors of almonds, rose water, melon seeds and cardamom. Thandai ice cream is a heavenly dessert to serve at the next dinner party!


(Also Read Homemade Thandai Recipe)
A delectable dessert with the Thandai flavour.
Indulge in the nutty goodness of tutti fruity along with jam, mixed fruits and vanilla ice creamwith this suppe reasy ice cream recipe!
An all-time favourite ice cream sundae can now be made at home in just 5 minutes!


Three simple steps to sweetly indulge in super-size satisfaction for ice cream lovers. Be it Ramadan or not, you wouldn't be able to stop your urges to taste these date ice cream.


Mouth watering much? Why to wait to go out in the scorching heat when you can make some amazingly healthy flavorsome ice-creams at home?