The first international Women's Day was celebrated way back in 1911, over a century ago. Take a minute to think about the times back then. It was 7 years before World War I broke out in Europe in 1918, the first commercial flight was still 3 years away, Mahatma Gandhi had not yet plunged into the freedom struggle and was still in South Africa, India's national cricket team would not play its first official match until 1932; the world was literally a very different place back then. So, you would think that between then and now a considerable progress would have been made in how women are perceived across the world. If we go by the World Economic Forum's Global Gender Gap Report, gender parity is around 200 years away.

So what's changed across the Indian Food space - at restaurants, cafes, hotels, tea gardens and more? To begin with, you will see more women, than ever before, taking the lead in various aspects of the food business - be it in the kitchens, at the service level or leading independent food enterprises. This year, we are celebrating women in the ginormous food space in India by tipping our hats to some of the best women chefs, leaders and entrepreneurs.

Let's start with Hotel Chefs
Cooking at home has always been considered a woman's responsibility, but till a few decades ago not many would venture out and take charge of professional kitchens. This was mostly a male dominated area and seen as a physically exhausting profession. A few women chose to pick this profession decade ago and have continued their march towards culinary excellence since.


Chef Manisha Bhasin, Sr. Executive Chef At ITC MAURYA

For Chef Manisha Bhasin, it all started more than 3 decades ago when she joined the group as a kitchen management trainee. Chef Bhasin, who credits her mother for teaching her different cooking styles which she learnt "literally tied to her apron strings" has come a long way since then. Not only did she go on to become one of India's top chefs, she did so with a passion that hasn't faded over a long career like hers.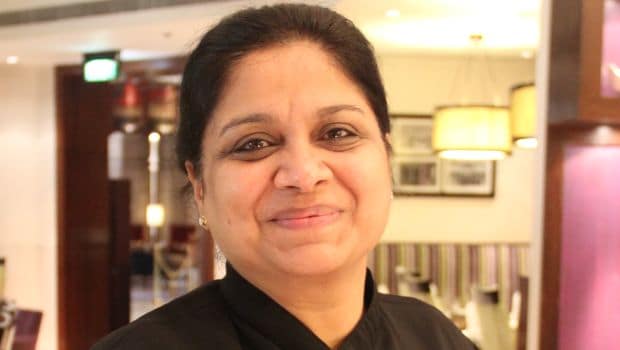 Her Food Philosophy?

Creating new combinations and experimenting with food without compromising on the food legacy. "I believe that one has to be passionate about cooking to be a successful Chef with an extremely positive outlook".


Chef Veena Arora, Chef De Cuisine, The Spice Route, The Imperial

Being a champion of authentic Thai cuisine came quite naturally to Chef Veena Arora, who grew up in a small town called Phathalung in Thailand. Theirs was the only Indian family there and like most other families, they too ran a small Thai food restaurant. Chef Arora's earliest memories include making of the Thai curry paste and preparing the soup at six in the morning! She didn't find it easy though, when she got married and eventually moved to India in early 80s. As the only woman in the kitchen, verbal and physical embarrassments were very common at the beginning of her career. She made sure she spent enough time with the rest of the team. "I made it a practice to have dinner with them, discuss and brief them about the next day and get involved".

Now, three decades, Chef Arora is glad things are so much better for other woman chefs entering the F&B space. "I feel, now the scenario has evolved drastically and women have started receiving immense acceptance and are considered much more organised, strategic, apt for senior level positions and who possess high leadership qualities".



Her Mantra?



Determination, focus and hard work never fails you, no matter whether you are a man or a woman.

What Chef Arora says is a visible, and welcome, change at various levels across the F&B sector. Not just Chefs, there are more women managers handling roles that earlier saw few women in leadership positions. Here are a few of them, breaking down perceptions on a daily basis:

Lakshmi Palecanda Poovaiah, Manager, The Chambers at Taj Mahal, New Delhi



As the manager of The Chambers, an exclusive business club for CEOs, managing directors, ambassadors and senior bureaucrats, Lakshmi not only manages the food and beverage, her daily duties include a lot of planning, strategizing and running operations.

"Being the manager at The Chambers for over three years now, has been challenging in the most exciting manner and I believe this is a milestone moment in my career", Lakshmi says.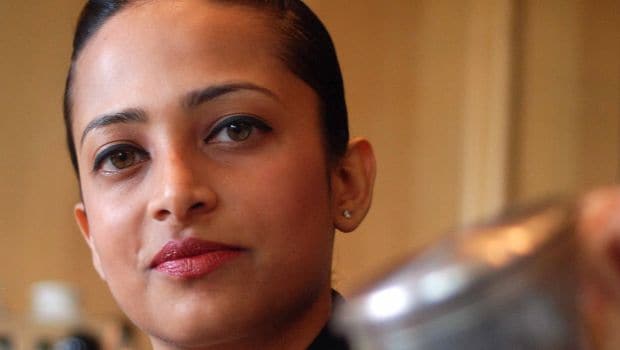 Lakshmi not only manages the food and beverage, her daily duties include a lot of planning
​Deepti Venkatesh, Butler Operations Manager, Taj Mahal, New Delhi


The Taj Mahal hotel in Delhi also offers a personalized butler service and leading the team here is Deepti Venkatesh, a national level gold medallist in swimming who even tried her hand at flair bartending before studying at IHM, Mumbai. Deepti oversees Butler Operations here and leads a 16-member team out of which 4 are women butlers.

"The essence of my current role lies in being equipped with information, to pay assiduous attention to detail and hence coordination with various departments considering VIP and keeping in mind guest preferences".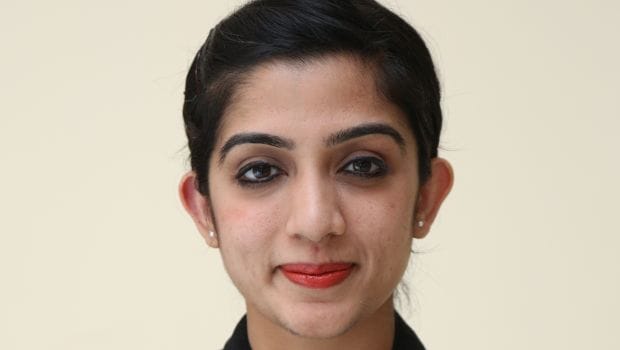 A few kilometers from The Taj Mahal is Sheraton, New Delhi, an ITC hotel that has women at every level of leadership. The General Manager, Revenue Manager, Sales Manager, HR Manager, Sous Chefs (at both Pastry & Main Kitchen), Housekeeping Manager, F&B Service Manager are all women leading the ship here.

Chef Neha Malhotra, Sous Chef, Pastry & Bakery Sheraton, New Delhi

Chef Neha Malhotra enjoys Cake Artistry and is an avid Chocolatier. Neha has been instrumental in launch of ITC's Luxury Chocolate Brand, Fabelle in 2016, where she, along with the best Pastry Chefs of the company came together to create the brand that it is today. She was also part of the pre-opening team of the first Fabelle retail outlet in New Delhi and is currently spearheading the same.

(Also Read: Women's Day 2018 : 10 Best Recipes By Our Women Chefs )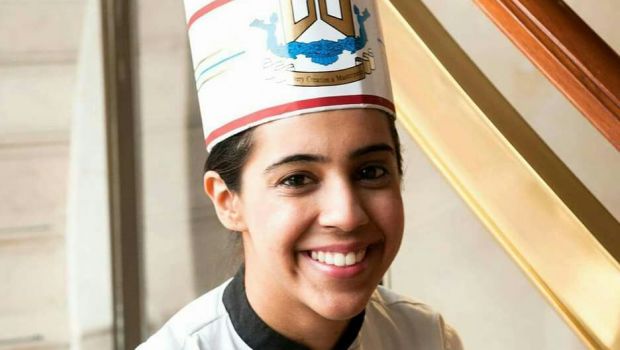 How She Unwinds?

By spending time with her 4 dogs and hitting the gym!



Benita Sharma, Area Manager - Golden Triangle & General Manager - WelcomHotel Sheraton New Delhi


Running operations at Sheraton, Saket is Benita Sharma, a veteran hotelier with more than 3 decades of experience. Ms. Sharma has had a stellar rise through the ranks within ITC. She started as a guest relations executive back in the 1980s and steadily achieved one milestone after another. In her current position, she manages some of ITC's most prestigious properties in the 'Golden Triangle'. These include ITC Mughal, Agra, ITC Rajputana, Jaipur and ITC Grand Bharat on the outskirts of Gurgaon.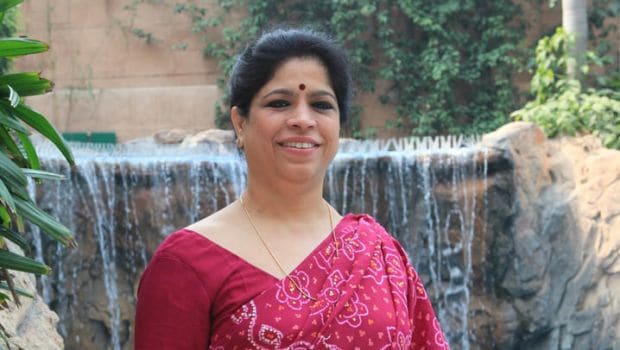 Her Daily Goal?

To cultivate and maintain the finest hotel operations and to develop and maintain strong relationship with guests.

Chef Ritu Dalmia, Restaurateur, Author, Host


Another stalwart in the Indian restaurant business who can never go unmentioned is Ritu Dalmia. She is a rare talent who has taken her love for Italian food across continents! She had hosted TV shows and authored cookbooks along with running a successful restaurant and catering business. Her latest passion is Cittamani, her newest restaurant in the heart of Milan which serves Indian food, in a smart, contemporary way with a flair that only Ritu's cooking can bring about.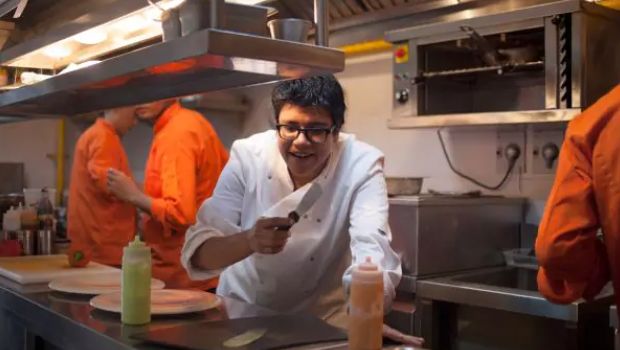 Anamika Singh, Founder Director, Anandini Himalaya Tea

As the woman behind one of India's most popular boutique tea brands, Anamika Singh has made it her mission to get Tea the attention it deserves, beyond kadak, cutting, and masala chai.

Anamika picked up her expertise in the field straight out of school in 1990, when she used to visit tea estates with her dad and take notes about everything she saw, heard and tasted. Those formative years gave her a rock solid foundation for what would become a flavourful journey ahead.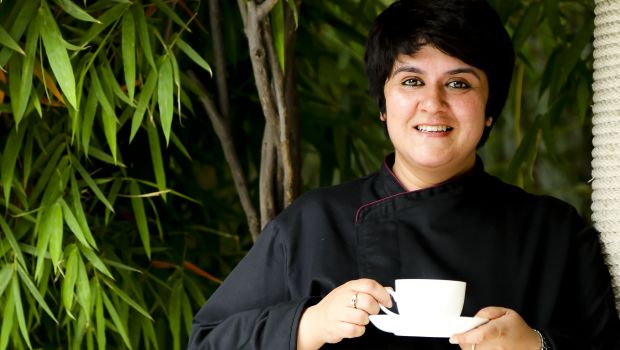 "If I were to talk about the state back at the Tea Estates, well not much has changed. We do have few women tea planters now but the basic approach still remains nearly the same. It is at the end of it, a male dominated industry".

Back in the city, of course, Anamika does see a visible change. "It is only going to get better from here", she adds.

Anamika now plans to venture into Tea Tourism, like everything else she does, this too shall be a rolled out with great finesse, one hopes.

Her Mantra To Succeed In The Tea Business

Don't just make tea glamourous, make it real and see it connect with tea lovers.

Shatbhi Basu, Mixologist & Trainer

Think Mixology, and you cannot help but think of Shatbhi Basu. As India's first woman bartender, Shatbhi is a pro at creating roads for herself where none existed. While getting into the bartending business couldn't have been easy, her entry behind the bar in 1981 was quite by chance. The regular bartender at the restaurant she worked at didn't land up for work that day and the restaurant manager asked her to step in. She made the cocktail asked for the by diner and the rest as they say, is history!

"The customer asked for another! I knew then that if I didn't hone my skills quickly I would be on a lot of trouble. Once I began studying it, I was hooked. That was the beginning and I never looked back".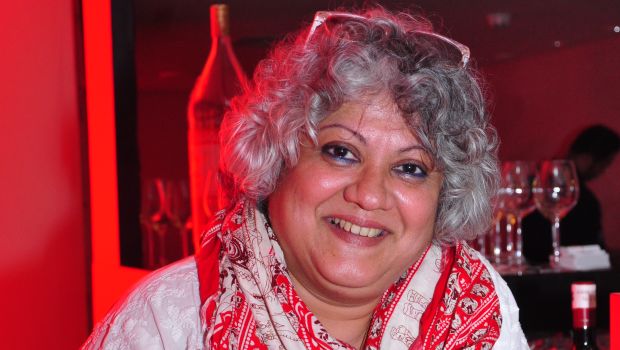 Apart from having written books on cocktail recipes and anchored a popular show on TV, her passion remains training bar tenders and mixologists for hotels and chefs and creating a generation of beverage experts.

The Indian restaurant space is also seeing a tremendous change as far as women chefs are concerned. There are quite a few of them now charting their own culinary journey in a new socially-savvy world.

Here are a few:

Chef Anahita Dhondy, Head Chef At SodaBottleOpenerWala

She's a trail blazer in many ways and started helping her mother with catering orders when she was just 10 years old. Having worked earlier at Taj, Mariott and with a degree from Le Cordon Bleu under her belt, it was with SodaBottleOpenerWala that Chef Dhondy finally discovered her own culinary roots. Her Parsi upbringing has a lot to do with what is served at this popular restaurant chain. SodaBottleOpenerWala is special in another way - it is perhaps the only 'regional' food restaurant that has managed to grow beyond the one location-one restaurant philosophy.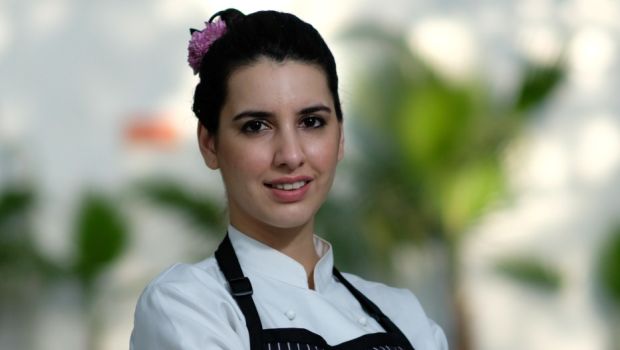 Her Tip To Budding Female Chefs?

Be Strong. Work Hard. Be Passionate

Chef Neha Lakhani - Co-founder and Chef Patissier at Troublesome Duo

Chef Lakhani feels a lot has changed for women now. There is much more respect and equality. Always a passionate baker, Chef Lakhani wanted to hone her skills further and was really fed up working a desk job with her dad. She borrowed money from friends and applied to Le Cordon Bleu to take it up professionally. From there on, there was no looking back for her.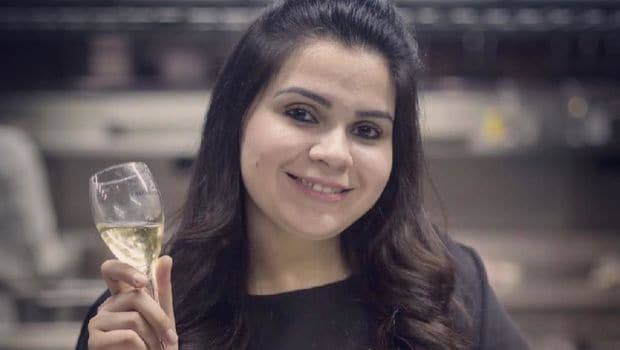 Her Mantra As A Working Woman

Don't fear the world as you make the world as equal as men do.

Ruchira Hoon-Philip, Bakery Partner & Chef At The Piano Man Bakery

Ruchira used to be a full-time journalist, writing and blogging about food and recipes. But she'd always been a chef in her heart. Experimenting with flavours, trying out new dishes - always something that made her world go around. She switched to food fulltime only 4 years ago in 2014, and there's been no looking back ever since. Ruchira comes from a long line of working women. But unlike her grandmother or mother, she feels she doesn't have to assert and fight for her space as much as they had to.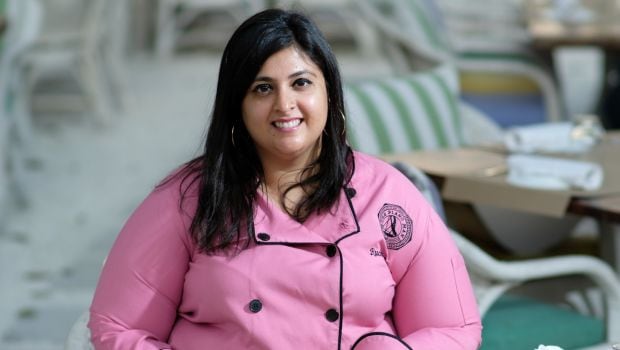 Her Oldest Food Memory?

"I must have been 9 years old. A latch-key child who was never happy eating what her mother cooked, I figured there had to be things that would taste wonderful. I put a piece of cheese on a pan and let it melt and crisp up slightly and then scrapped it right into my mouth. It was perhaps the most delicious thing I'd ever eaten!"

This is just a small list. There are so many more trail blazers out there doing all this and more, achieving more every day, doing great work, following their heart, pursuing their dreams.

More power to them!