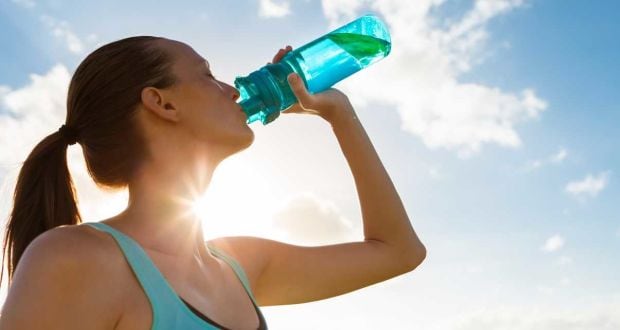 At every meal-time make sure that you drink enough water before the meal. Photo Credit : Istock
4. Follow the "50:50" rule. At the time of preparation of a meal keep in mind that vegetables and fruits make up at least 50% of the food on your plate. These pack a lot of nutrients and fewer calories while helping you stay
full for longer
and avoid binge eating.
5. Pace down your eating. This is a habit that is hard to inculcate. As a child we are encouraged to finish first, but as grown-ups we need to break this habit as soon as possible. Eating is not a competition or a race. If you inhale your food, you are not really going to
help your digestion
and probably overeat.
This World Obesity Day following these simple do's and don'ts and ensure you develop a healthy relationship with the food you eat. Good eating habits go a long way in ensuring you achieve and maintain your weight goals.