Diabetic Women at Higher Risk of Heart Disease
IANS | Updated: May 23, 2014 17:44 IST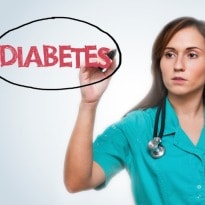 While diabetes is becoming more of an urban lifestyle disease affecting people of all ages, this new research bears a word of worry for women.

The study appeared in the journal Diabetologia, the journal of the European Association for the Study of Diabetes. It states that women with diabetes are 44 percent more likely to develop coronary heart disease (CHD) than men with diabetes.

"Taken together, these data provide convincing evidence that diabetes poses a greater relative risk for cardiovascular diseases in women than in men," said professor Rachel Huxley from University of Queensland in Australia.

The data was compiled for a period of about 50 years from 1966 to 2011. It includes 64 studies, 858,507 people and 28,203 CHD events making it a large global study.

Women with diabetes were almost three times more likely to develop CHD compared with women without diabetes, while men with diabetes were only twice as likely to develop CHD than men without diabetes.

On comparing the two sets of data it was found that women with diabetes were 44 percent more likely to develop CHD than men with diabetes, taking into consideration the sex differences.
This study supports the findings of a smaller analysis conducted previously that showed a 46 percent increased risk of dying from CHD in women with diabetes compared to men with diabetes.