Mohanlal Vishwanathan Nair popularly called Mohanlal in the film industry is one of the most versatile person in the industry. Born on 21st May 1960 in maternal home in Elanthoor village of Pathanamthitta district in Kerala, he later grew up in Mudavanmugal, Poojappura in Thiruvananthapuram .The man has done over 320 featured films predominately in Malayalam cinema but also in other languages like Tamil, Kannada, Telugu and Hindi. The 56 year-old actor, producer and occasional singer has also worked in theatre in many roles.
Starting his career at a young age of 18 in year 1978 with a small comic role in the movie Thiranottam, which unfortunately did not release due to censorship problems. He later debuted in film Manjil Virinja Pookkal as an antagonist in 1980 only acquiring the protagonist roles later. Even though he did a small positive role as Kanna in the movie Padayottam, an epic historic Malayalam film, he was still casted as a villain in 25 films in the year 1983. However, it was Sasikumar'sIvide Thudangunnu where he was casted as a lead actor in 1984. He's also appeared in Bollywood movies like Company, Ram Gopal Verma ki Aag and Tezz. He debuted as a singer in 1985 in his film Onnanam Kunnil Oradi Kunnil in song called Sindhoora Megham.
He was honoured by the Government of India with the Padam Shri award, the fourth highest civilian honour for his remarkable contribution in Indian cinema in 2001. apart from that he has won five National Film Awards and eight Filmfare Awards for best actor and many more. He was the first actor to receive honorary rank of Lieutenant Colonel in the Territorial Army of India in 2009.
Apart from above mentioned honours and awards his film Guru(1997) a spiritual fantasy movie was first Malayalam film that was submitted for the American Academy Award for Best Foreign Language Film and his name was put under "25 Greatest Acting Performances in Indian Cinema" by Forbes India for movie Bharatham (1991).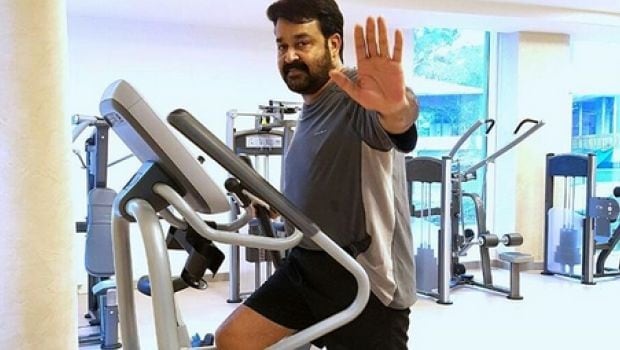 Photo Credit: instagram/actormohanlalofficial

Mohanlal's love for sports and fitness is not any secret. The actor was Khusti (wrestling) champion at Veerakerela Gymkhana in 1978. In 2013 he was also awarded a honorary black belt in Taekwondo by the Kerala Taekwondo Association. It is said that he was inspired by the masters of Martial Arts like Bruce Lee and Jackie Chan to his stunts in the movie without any hesitation or stunt doubles. It's said that he believes that Taekwondo doesn't just helps improving flexibility and fitness but helps in strengthening mind and build compassion like any other form of martial arts.He has always been active participant in Celerity Cricket League(CCL) as well is seen indulged in football and other sports. He is regularly seen doing the push up and in gym practicing other exercises under the supervision of an instructor or a trainer on his social media pages making sure to be fit and healthy even though he claims to be a foodie. He has a his own seafood restaurant The Harbour Market in Bangalore and Dubai and it's rumoured that he wants to open restaurants in other cities like Delhi, Hyderabad, Mumbai and Kochi. It's said he loves food be it cooking serving or eating.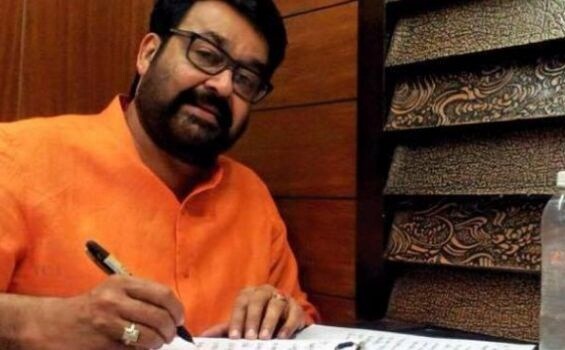 In 2014 he under went Ayurveda treatment at Peringode preparing for his role for movie Drishyam. It was reported that the actor trained himself in gym to lose weight for movie Loham: The Yellow Metal. The triller movie had bur chasing and fighting sequences and was also a big come back of the duo Mohanlal and Ranjith (the director) who have made many action movies prior. His 2017 project like 1971: Beyond Borders Indo Pak war film and the upcoming thriller Villain required him to stay in shape for the roles.