Indo-Asian News Service | Updated: September 12, 2016 13:46 IST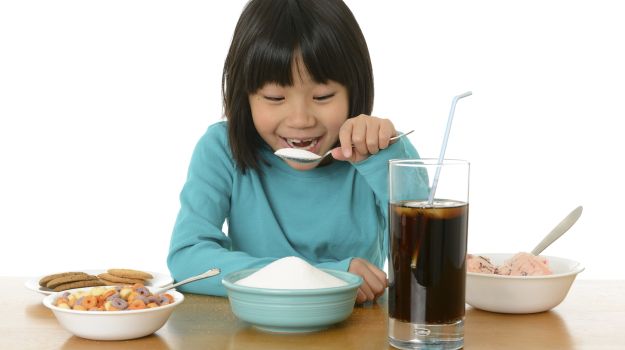 sugar than what is good for them, a survey conducted by an Indian-origin researcher has revealed.

"The results of this survey are extremely worrying. At a time when one in three 10-year-old children are overweight or obese, and one in three five-year-olds has tooth decay, the health risks posed by failure to tackle sugar intake are serious," the Daily Mail quoted Neena Modi, Professor at the Imperial College London as saying.

The survey was carried out among 1,288 adults and 1,258 children who completed a three or four day food diary.

According to the study, children aged four to 10 drank 100 ml of sugary drinks per day on average and sugar still makes up 13 per cent of a child's daily calorie intake, more than twice the five per cent recommended limit.

Those aged 11 to 18 have a daily diet made up of 15 per cent sugar -- three times the recommended amount. Meanwhile, adults aged between 19 to 64 are also heavy consumers, with 12 per cent of their diets made up of sugar, the study revealed.
About one-fifth of five-year-olds and one-third of 11-year-olds are overweight or obese. Children aged four to 10 have diets in which 13 per cent of their daily calorie intake comes from saturated fat.

"This data provides compelling evidence that we all need to eat more fruit, vegetable, fibre and oily fish and cut back on sugar, salt and saturated fat to improve our health," Alison Tedstone, Chief Nutritionist at Public Health England.

While it is encouraging that young children are having fewer sugary drinks, they still have far too much sugar in their diet overall, along with teenagers and adults, suggested the study.

An overweight or obese child is likely to be an overweight or obese adult, thus increasing their risk of developing heart disease, type 2 diabetes and some cancers.



(This story has not been edited by NDTV staff and is auto-generated from a syndicated feed.)


Children are everyday consuming up to three times more