The Cost of Unhealthy Lifestyle Habits: Cancer on the Rise in India
IANS | Updated: February 12, 2016 11:17 IST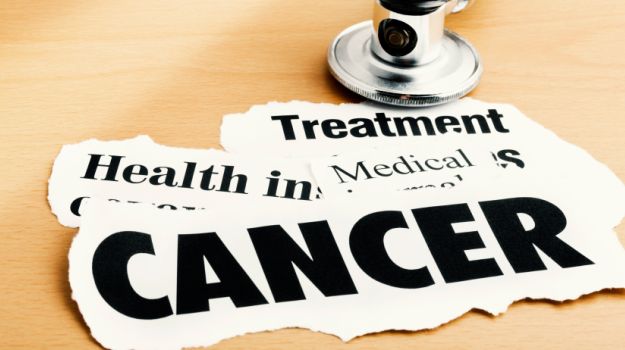 India has seen a 7.5 percent rise in the number of cancer patients primarily due to poor lifestyle choices such as consumption of alcohol, 'pan masala' and tobacco, a study has revealed.

The lifestyle problems have contributed to cancer of lips, mouth, stomach, colon and rectum among men and to breast, ovarian and cervix uteri cancers among women, says the 'Globocan' project study conducted by International Agency for Research on Cancer of the World Health Organisation (WHO).

The latest findings of the study show that India witnessed 10 lakh new cancer cases and six lakh deaths last year, a 7.5 percent rise over the corresponding figures in 2008.

The Globocan project aims to provide contemporary estimates of the incidence of, mortality and prevalence from major types of cancer, at national level, for 184 countries of the world.

"With more than 10 lakh new cases and over six lakh deaths reported in a year, India bears a heavy burden of cancer. Considering the current trends, the incidence and mortality are expected to reach more than 12 lakh and more than eight lakh by 2020, respectively," said the study.

Late detection is also the cause of 70 percent of cancer deaths in India, it said.
While 50 percent of the deaths in the US are accounted for by people above 70 years of age, 71 percent of the deaths in India claim people in the productive years of 30 to 69 years. Fifteen percent of patients are children, compared to the global average of 0.5 percent.

"There is a lack of knowledge regarding cancer. There are regions where cancer patients are still treated as untouchables and deserted by even close relatives. The fact is that the quality of life can be improved through proper guidance of doctor and support of the family," said Asha Kapadia, head of oncology at PD Hinduja hospital in Mumbai.

Commenting on the study, Boman Dhabar, medical oncologist, Wockhardt Hospital, said, "There is need to restore the simple lifestyle people used to lead earlier. Avoiding alcohol, smoke, fatty diet and proper screening for cancer is very much required."

(This story has not been edited by NDTV staff and is auto-generated from a syndicated feed.)