Heater-cooler devices are often used during open
heart
surgeries and also for those involving the lungs. They help in warming or cooling the patient as required. It includes of two devices - a tank that provides temperature controlled water and an external heat exchanger that has been linked with devices that keep circulating
blood
and organs at a specific temperature depending on the type of surgery being performed. However, a new study suggests that they may pose a major health risk to patients. As per a new research presented at the annual conference of the Association for Professionals in Infection Control and Epidemiology (APIC), one in three heater cooler devices may may be contaminated with deadly bacteria.The research was presented by John Rihs, vice-president of laboratory services at Special Pathogens Laboratory who along with his team examined 89 heater-cooler units used across 23 hospitals in Canada and the United States between 2015 and 2016. Shockingly, it was found that 33 units out of the total (or 37 per cent), tested positive for a certain type of bacteria called M. chimaera, while four units were colonized with Legionella. Mycobacterium chimaera has been recognized as a cause of endocarditis, severe disseminated infection and chronic sternal wound infection in patients who have undergone heart
surgery
. It may manifest many years after the surgery was conducted and this study shows that it is likely to be transmitted from the heater cooler units used during the surgery.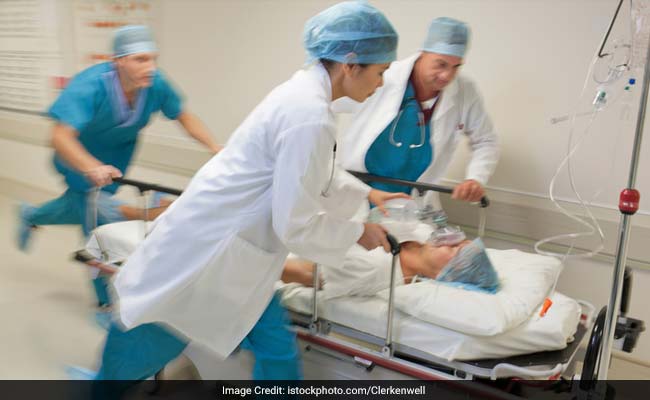 33 out of 89 units were found to be contaminated with a bacteria called M. chimaera
Concerns about contamination of these units have been raised in the past which led to health organisations like Health Canada, the U.S. Centers for Disease Control and Prevention (CDC) and the he U.S. Federal Drug Administration issuing warnings regarding the risk of infection and tightening the guidelines around safety measures. The water does not come in contact with the patient directly but it can aerosolize, and if it is
contaminated
, it can transmit the
bacteria
through the air into the environment, and to the patient.
The nontuberculous mycobacteria grow slowly and the symptoms may appear gradually over time. These include fever, night sweats, weight loss,
muscle aches and fatigue
. As a result of this, the diagnosis of these infections may be missed or delayed, sometimes for years, which makes them difficult to treat and imposes a major health risk for the patients.