The Secret Ingredient for Healthy Fried Food
NDTV Cooks | Updated: October 24, 2014 15:36 IST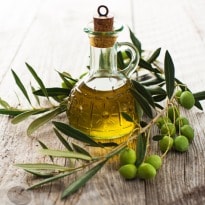 Who can resist a plateful of crisp, fried goodies? We just can't, but neither can we escape the aftermath. Unfortunately for many, the cheating-your-diet guilt often catches up with indulgence. Not anymore! If you love all things fun and fattening, here's a piece of good news. As reported in the Journal of Agricultural and Food Chemistry, olive oil withstands heat better than other alternatives and yields healthier food.

Time and again, health experts have argued over the best oil that should be used for frying. Finally, science seems to have found an answer.

During the study, researchers tested different types of oil for frying raw potato chunks. The potatoes pieces were deep fried as well as pan fried in four different oils - olive, corn, soybean and sunflower. The same oil was reused at least 10 times.

The results showed that olive oil was the most stable oil for deep-frying at 320 and 374 degrees Fahrenheit, while sunflower oil degraded the fastest when pan-fried at 356 degrees Fahrenheit. "For frying foods, olive oil maintains quality and nutrition better than the other seed oils," said lead researcher Mohamed Bouaziz.

Different oils have a range of physical, chemical and nutritional properties that can degrade when heated. Some of these changes can lead to the formation of new compounds that may be potentially toxic.These by-products formed on heating the oil can also lower the nutritional value of the food being fried.
Olive oil is known for it antioxidant properties and also for lowering bad cholesterol. Under appropriate temperatures, olive oil can retain its original chemical structure not only because of the antioxidants but also due the presence of high levels of oleic acid.

With inputs from IANS