The Monsoons are finally here. As the country welcomes its first spell of showers, the season is also bringing with itself wave of infections and diseases commonly associated with the monsoon. The damp weather has already taken its toll on overall immunity of several people making them susceptible to many diseases like cold and flu, throat infections and stomach problems. So what can you do keep away from infections this monsoon, an increased intake rich vitamin C may come in to be to be handy.
According to Shilpa Arora, Macriobiotic Nutritionist and Health Practitioner, "Seasonal veggies and fruits have phytonutrients which are needed to fight bacteria and infections.Jamun, cherries, peaches and guava have abundant vitamin C which can help strengthen the immunity."
Bangalore based nutritionist Dr. Anju Sood, also backs the idea of going high on Citrus foods this season. "During the monsoon season, your immunity goes down as the microorganisms have sufficient moisture to grow and therefore, you become more susceptible to diseases. To keep them healthy, powerful antioxidants are needed which are rich in vitamin C. Staying hydrated at all times, eating green leafy vegetables and loading up nuts and seeds daily are some preventive measures"
The humid weather is making people increasingly vulnerable to infectious diseases, experts are urging children to increase intake of Vitamin C rich food, which can help kill infected cells in the body
A recent study by Bengaluru's Indian Institute of Science has also found the molecular mechanism by which Vitamin C impedes and even kills Mycobacterium smegmatis, a non-pathogenic bacterium.Humid weather during monsoon leads to various types of fungal infections of legs, skin and nails.
S.K. Mundhra, head of internal medicine at city-based Saroj Super Speciality Hospital, says, "It is advisable to consume at least 500 mg of Vitamin C on a daily basis as it helps in improving immunity, reducing the severity and duration of common cold, flu and infections. But remember to restrict the intake to not cross more than 1,000 mg as excess in anything can lead to side-effects. "
Here are some Vitamin C Rich Foods you should start stocking immediately
1. JamunThe seasonal delight is not only treat to the taste buds, but is also infused with abundant Vitamin C content to give your immunity the much needed boost.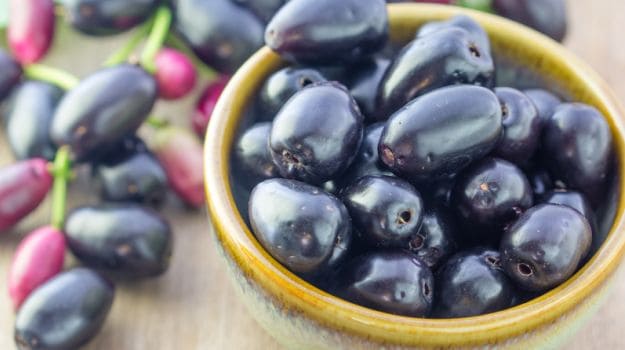 2. PeachHave them whole, or use the tarty fruit in your salads, jams, or smoothies, but make sure you load up on this wonder fruit to keep the infections at bay this monsoon.

3. Lemon
Lemons are an important source of Vitamin C. According to National Institute of Nutrition, our body requires 40 mg of Vitamin C every day. Vitamin C is great for immunity and essential for healthy collagen formation-framework of our skin and bones. It also facilitates optimum and efficient absorption of iron. Lemons are the easiest way to meet your daily dose of Vitamin C," says Consultant Nutritionist, Dr. Rupali Dutta.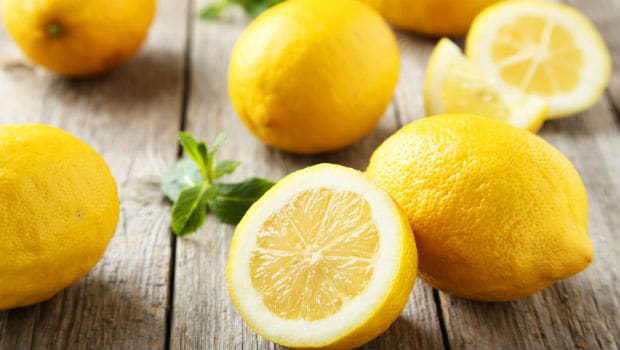 4. AmlaIndian gooseberry or amla is undeniably a powerhouse of nutrients. Amla is an excellent source of Vitamin C, hence it helps boost your immunity, metabolism and prevents viral and bacterial ailments, including cold and cough. According to Ayurveda, amla juice is known to balance all the processes in the body and brings to equilibrium all three doshas - vata, kapha, pitta.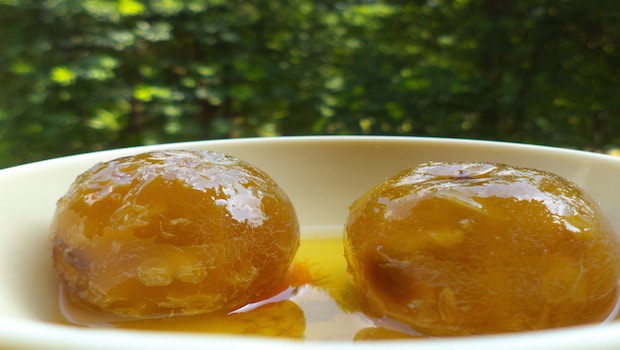 5. CherriesThis vibrant red fruit is a great blend of sweet flavours with a tingle of sourness and adds the perfect pop of colour to your desserts. Infused with great amounts of vitamin C, Cherries are one of the best bet this season.6. LitchiRich in vitamin C, lychee also has more than 100% of the daily requirement of ascorbic acid (ABA) in a single serving which works exceptionally well for boosting your immunity. Vitamin C in Litchi stimulates the activity of white blood cells that defend the body against foreign materials.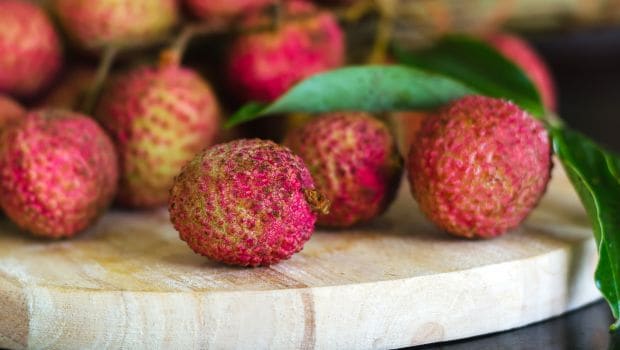 Inputs from IANS