This Natural Antioxidant May Boost Female Fertility
NDTV Cooks | Updated: November 19, 2014 18:12 IST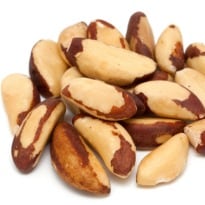 Here's another reason why women should stock up on protein-rich foods. According to a new study published in the journal Metallomics, foods rich in protein contain a certain antioxidant that can boost fertility in women. Red meat, seafood and nuts like Brazil nuts are valuable sources of selenium which has been seen to be beneficial for female fertility. Melanie Ceko from University of Adelaide, Australia explains, "We have known for some time that selenium boosts fertility in men, but until now no one has researched about how this element could be involved in healthy reproduction in women."

Not only does selenium play a vital role in influencing female fertility, but it is also significant in maintaining proper biological functions. "Selenium is important for many biological functions, such as immune response, thyroid hormone production, and acts as an antioxidant, helping to detoxify damaging chemicals in the body," Ceko added. Simply put, this antioxidant plays a key role in the development of healthy ovarian follicles. Ovarian follicles are responsible for the production of eggs.

Through their research, experts tried to find out where selenium is generally located in the ovary. It was found that gene expression of GPX1 was significantly higher - in some cases double - in egg cells that culminated into a pregnancy.

"Our findings are important, because they show that selenium and selenoproteins are at elevated levels in large, healthy ovarian follicles. We suspect they play a critical role as an antioxidant during the late stages of follicle development, helping to lead to a healthy environment for the egg," Ceko concludes.
However, they also cautioned against the adverse effects of excessive selenium intake stating that too much of it can be toxic. The team is hopeful that the current research will help in devising new ways to treat female infertility.

Inputs from IANS