Thomson Reuters | Updated: October 10, 2016 15:41 IST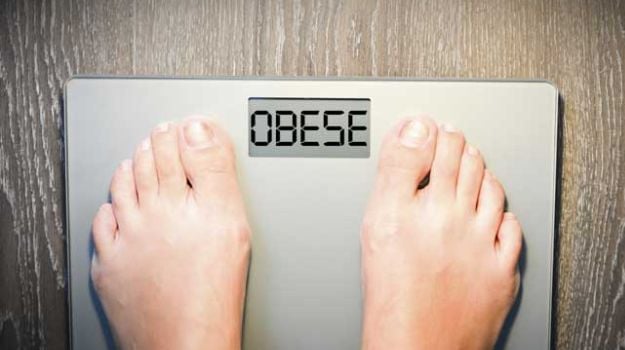 underweight, with child and adolescent obesity rising rapidly, particularly in developing nations, the United Nations said ahead of the second annual World Obesity Day on Tuesday.

Here are some facts about obesity:

- Worldwide obesity has more than doubled since 1980.

- In 2014, more than 1.9 billion adults were overweight. Of these over 600 million, or 13 percent of the global population, were obese.

- 3.4 million people die each year due to overweight and obesity.

- Obesity is on the rise in urban areas in low- and middle-income countries.

- Most of the world's population lives in countries where problems of being overweight or obese kill more people than problems associated with being underweight.

- 41 million children under the age of 5 were overweight or obese in 2014.
- Nearly half of the children under 5 who were overweight or obese in 2014 lived in Asia.

- In Africa, the number of children who are overweight or obese nearly doubled to 10.6 million in 2014 from 5.4 million in 1990.

- Obese children experience breathing difficulties, increased risk of fractures, hypertension, early markers of cardiovascular disease, insulin resistance and psychological effects.

- In Europe, Britain has the highest level of obesity in Western Europe, ahead of countries such as France, Germany, Spain and Sweden, according to a 2013 report.

- Obesity levels in Britain have more than trebled in the last 30 years and, on current estimates, more than half the population could be obese by 2050.



(This story has not been edited by NDTV staff and is auto-generated from a syndicated feed.)


More people in the world are obese than