Mackerel(Bhangra)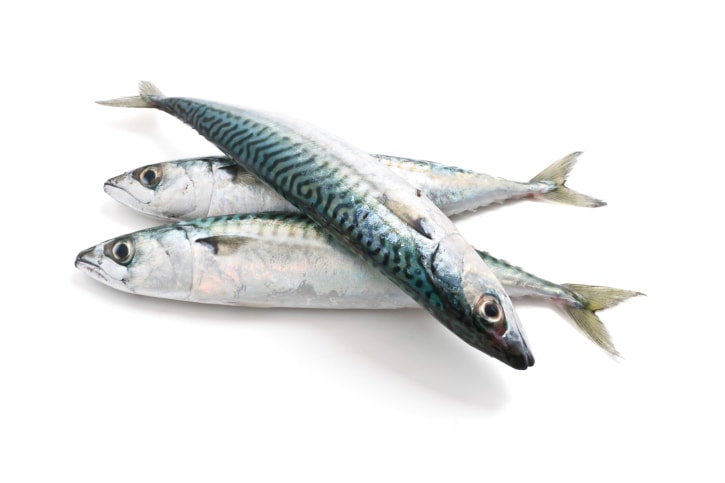 Hindi Name: Bhangra

A type of seawater fish that is often barbecued, baked or grilled. It is also known as Bhangra. Like any other fish, mackerel is high in omega-3 oils. It is eaten fondly for its firm flesh. This fish can be found in different varieties such as Atlantic mackerel, Spanish mackerel, King mackerel and Pacific mackerel. It has a silver and blue striped skin. It is very slim and slender and has a strong flavor.

Usage

The flesh of mackerel spoils very quickly unless refrigerated properly. Hence, it is suggested that the fish is eaten on the day of capture. Preserving the fish is also a tedious task. It is commonly cured with salt and vinegar. To avoid these tedious tasks, the fish is mostly consumed in its fresh form.

Nutritional Value

Its consumption is highly recommended for a healthy diet as it has a high quantity of omega-3 and omega-6 fatty acids ,Vitamin A, B6, C, D, E and K. Therefore it is a very good preventive of cancer and is helpful for building a healthy immune system.

It is an oily fish and is therefore very effective against various cardiovascular diseases. It helps regulating blood pressure. Due to the presence of omega-3 fatty acid it is very good for brain and nerve development.

It protects against age related nervous degeneration and reduces the risk of Alzheimer's.

Did you know?

King mackerel is one of the four fish that children and pregnant women should avoid eating for its high mercury levels.