From Tiga to Trojan Sound System, Hot Since 82 to Kate Simko, we asked top DJs, label managers and promoters to tell us about their favourite places to party in mainland Europe - because if anyone knows about clubbing it's this lot
NORTHERN AND EASTERN EUROPE
Fluxus Ministerija, Lithuania
We once played a show in Lithuania in a space called called Fluxus Ministerija. It was an old shoe factory and felt like a squat party, but with about 10,000 people, loads of weird art installations and AV projections. You would walk through one entire section of the building, about the size of Fabric in London, then arrive in a massive hall with totally different music and people. It went on until about 5pm the following day. There were loads of crazy installations and sculptures, and a massive staircase that led to a tower, where some kind of poetry seance was going on. It didn't have the sinister feeling you sometimes get at squat parties in the UK.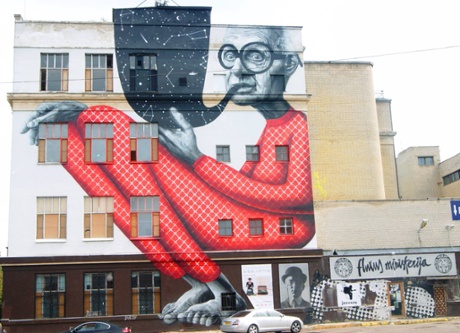 The idea was to create a space or event that celebrated the Fluxus art movement: founding artist Jurgis MaCIUnas was Lithuanian. After our soundcheck we met one of the stage crew, who told us that Lithuania was full of these sort of spaces, but that hardly any of them are used. I would love to go there again.
Chosen by Breton
Berghain Panorama Bar, Berlin
It's a super obvious one but I'd have to say Panorama in Berlin. For me it's still one of the best clubs in the world for DJs. They don't allow phones into the club - which makes the experience all the more special - and the club has a great door policy. The sound is amazing in there and there's always a very patient mixed crowd who go all night. I love it specifically because it's treated with such reverence by all - you can't play the bullshit there. When I play there I commit so far in advance to preparation in order to deliver something special. If every club in the world was like Panorama, it would be beautiful and simple. Berlin has changed over the past few years but it still retains that brilliant vibe that very few others have managed to replicate.
Chosen by Tiga
OHM, Berlin
In the battery room of a derelict power plant, OHM (previously known as Shift) has broken free from the wing of its older brother Tresor (next door) and is fast becoming one of Berlin's most worthy off-grid spaces. With its minimal white-tiled decor and powerful sound system, the experimental part-gallery-part-nightclub makes impressive use of its modest space. And all with admission and bar prices you'd forgotten once existed.
Chosen by Berlin Community Radio, who will present the Meadows In The Mountains Festival party in Bulgaria in June
20/44, Belgrade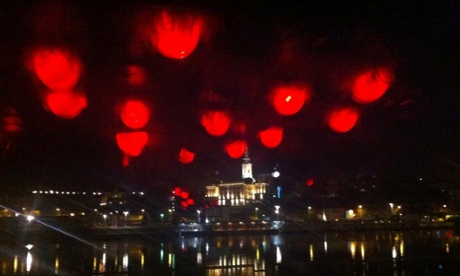 As the sun comes up over Belgrade, the sun streams through the windows of 20/44. Inside, you'll get cheers and the mood will lighten, but everyone will still be dancing. The windows won't be steamed up, because they'll be open - you can make as much noise as you want when you're dancing in a boat moored on the Sava river. In summer, the party is upstairs and outside on the deck. 20/44 are Belgrade's coordinates, but when you look up during the night at the magically lit up Branko's bridge, you can't forget where you are.
Chosen by Jane Fitz, who runs London party organiser Night Moves and is a resident at Meadows In The Mountains
Auslage, Vienna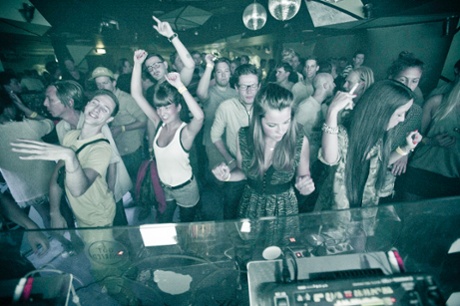 Auslage keeps things simple: cheap door price, decent drinks, a meaty system, room for 300 people and consistent quality lineups. And like all the best clubs, it's dark, loud and built for dancing. It has just opened a second floor so now there is one room for house and another for techno. Although the club books serious underground artists from around Europe, the night to keep coming back for is Window Shopping, a monthly party run by Funkroom, a local Viennese collective of DJs and producers who know what they're doing.
Chosen by Jane Fitz
Air, Amsterdam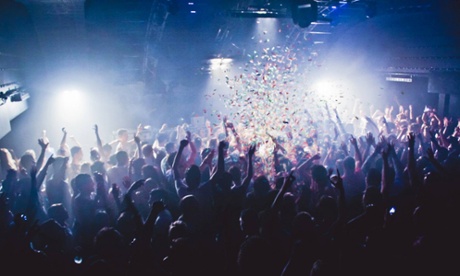 Amsterdam is great for pretty much everything and even better that it's easy to get to from London. I have been a Defected Records resident at Air for two years. We have hosted some special parties but the ones that stand out are during Amsterdam Dance Event. Thousands of people flock to the city for this every year and Air sells out every night while it's on. It has a perfect location just off Rembrandt Square and boasts a Void sound system that hits you nicely from all corners of the dancefloor. Each of its three room feels like you are walking into a different club.
Chosen by Sam Divine
The Villa, Oslo
This is the main place to go in Oslo if you're into underground tech house and techno, and the club has a really knowledgeable, smart crowd. Nils Noa does the programming and gets in some great DJs, but he's open to bringing in new acts too. The place is quite "secret" from the outside: you go in through a side door. But above the club is a coffee shop that stays open in the evening so you can pop in for a coffee on your way in. The club is down in the basement and stretches beneath a couple of buildings: it holds about 600 people. It's one of the more full-on clubs in the city. I love clubs with low ceilings: it really helps to create an intense atmosphere. It's difficult to move when it gets busy. There's nowhere to hide or escape the music. Everyone's really close and so it makes it just about the music. The sweat drips off the ceilings, so don't get as dressed up here as you would for other places in Oslo. They're big on knitwear, but not when they're inside this club!
Chosen by Jon Rundell
Kaffibarinn, Reykjavik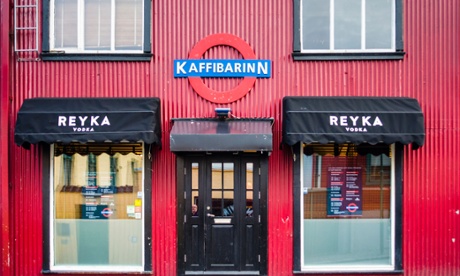 Kaffibarinn is like our second home. It has everything you need: warm and cosy during the week then weird and crazy on the weekends, where everyone crams into the tiny space to dance the night away and invariably spill drinks over everyone. Our favourite night is Wednesdays, when it has cheap wine and free delicious cheese. As a band, we cannot eat enough cheese, so it's a win-win situation. We even have a (now not-so) secret whine & wine club where we meet every Wednesday, when we're not on tour.
Chosen by Samaris
Badaboum, Paris
We like this club more than others for several reasons: it used to be a concert hall called La Scene Bastille and now it's a mix between concerts and DJ sets, but always tasteful music, nothing mainstream. The place is really cool because it has different rooms with their own ambiences: you begin next to the entrance with a room with tables and sofas where you can have very good cocktails chilling with your friends. This is not common in Paris, it means you can have a break without loud music and have a real conversation. Then you have a dancefloor that's not too big but enough to dance without feeling like sardines, and good music. When it's the DJs playing, you can listen to the finest techno and underground electronic music from all around the world, with international guests and small local DJs. It's the same thing when bands are playing: the lineups are interesting, and the sound system works perfectly without smashing your ears. The last room, upstairs on the first floor, looks like a living room of a small house, with wood everywhere, and old arcade video games.
Chosen by Monte Martre
Yoyo, Paris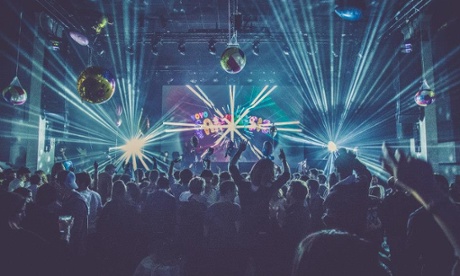 This place has the same concept as Le Badaboum, so you have both concerts and DJ sets, but a bit more electro. It's under the Palais de Tokyo, one of the largest sites of European contemporary art. When you are inside, you have a kind of large balcony over your head reminding you the old function of the place - a French cinématheque. With urban decoration and graffs on the walls, you really find the underground feeling in this place. When it's DJ time, you can have the best of techno/deep house, nu-disco, electro and indie dance music. Sometimes there are special events based on art, with visual concepts behind the performers - so you're clubbing but it's art! We have good memories there because the energy is really great: people are open to new things and happy to be here. People are cool, the drinks are a bit expensive, but we recommend this club for all art lovers.
Chosen by Monte Martre
Concrete, Paris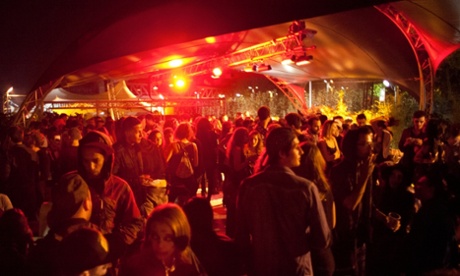 From the outside, Concrete is a frighteningly huge boat in the 12th arrondissement with a top terrace where people chill out, have drinks and smoke cigarettes. But once you walk into the boat, you step into a techno-rave den. It started off as an after-hours party running from Sunday to Monday, but became so popular that it has taken over entire weekends. The DJ booth is most impressive in Paris, it's a square and has the crowd raving all around the DJ. You have to fight your way through the tons of sweaty dancers if you want to catch a glimpse of who's playing. House rules include, no pictures, no selfies, no filming, only good vibes. Every weekend, techno lovers, music geeks, young ravers and groups of curious middle-aged people cross paths on the boat's dancefloor. Sunday mornings see a scattered crowd of zombies coming to the end of their rave-marathon, but by 6pm new blood fills up the boat again and a new party begins. There's nothing scene-y about this place: the focus is on the music, and it's just all about dancing as much as you can.
Chosen by Girls Girls Girls
Cross Club, Prague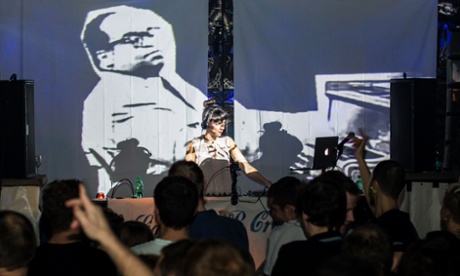 Cross Club is amazing, unique and rather strange. It's near the centre of Prague and you would hardly believe such a place existed. Created by Frantsek Chmelik and his friends, the design and decoration has a clear steampunk influence; with an incredible layout of waste metal, wood and even ceramic, recycled for the occasion. The main room and the beautiful wall light behind the DJ booth make the club even more fantastic. The sound is great, the audience actually know how to dance and the events are all quality.
Chosen by Bambounou
Salon des amateurs, Dusseldorf
This is a modern art museum cafe by day, and one of the most forward-thinking clubs by night. I've seen people dance to the most weirdo experimental music here, and the scene around it is a very special one. A lot of kids who grew up in this place listening to the most underground stuff have since started their own amazing projects and bands, which is what a club should be all about. It should inspire.
Chosen by Young Marco
Kaiku, Helsinki
If I designed a club it would look like this one. A big wooden box, a great sound system, a Rotary mixer in the booth and working turntables (which is not a given these days, unfortunately). Combine that with a very open-minded crowd and great programming and you have Kaiku. The people behind this place are in it for all the right reasons and pure love of music - and you will notice it when you're there.
Chosen by Young Marco
Propaganda, Moscow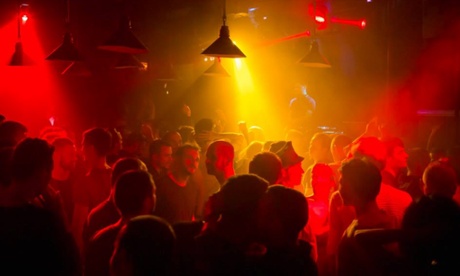 The booker at Propaganda in Moscow owned one of the first record stores in the city, and has been on the scene for over 20 years. He's a true music lover and puts a lot of care into the bookings and club; the last time I played he met me in St Petersburg with his wife to come to my show, and we all took the train back to Moscow together. The clubbers arrive early and they come for the music. There is a proper stage for live sets, the sound is good, and I always have a great time.
Chosen by Kate Simko
SOUTHERN EUROPE
DC10, Ibiza
DC10 is the stuff of legend - an Ibiza saga that's still going strong after heavy pressure from the Guardia Civil to close its doors. I like to arrive late in the afternoon on a Monday for Circo Loco, arguably the island's best party, and see it through to the small hours. There's an amazing dark room as you walk in which I love to play, but head out to the legendary terrace for the real freaks. It's a club where anything goes: skint 18-year-olds dance alongside A-list celebs, without a VIP table in sight. Expect nothing but underground house, techno and the most Balearic clubbing experience possible.
Chosen by Hot Since 82, whose mix compilation, Knee Deep In Sound, is out now on Knee Deep In Sound/Ultra Music
Elrow, Barcelona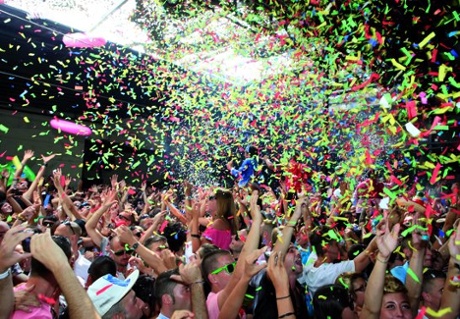 This is definitely the Spanish equivalent of Berlin's Panorama. It's revered and is one of those real after-hours style clubs - seriously going all day and night. It does a night out in Ibiza but the Barcelona club, just outside the city close to the airport, has been created by one family (all the generations are involved to a certain extent), which gives the club a great community vibe. The crowd at Elrow are serious freaks: they party in style. Think Cirque du Soleil, drag queens, confetti ... I hate that kind of showbiz style night but they do it so well and with so much detail that it feels incredibly decadent. The sun is beating down, it's the middle of the day and everybody is going crazy. It's simply exciting (and I don't use that word very often!). Not all countries know how to party but Spain certainly does.
Chosen by Tiga
CDLC (Carpe Diem Lounge Club), Barcelona
Barcelona is one of my favorite cities to play in Europe, in particular CDLC. It's on the main promenade, and by day you can sip cocktails on the terrace with beautiful views of the Mediterranean. After sunset you can enjoy amazing sushi, steak and seafood. The service, staff, quality of food and ambience are on point. At 11pm the tables are cleared away and the dining area is transformed into a dance floor. It's one of the only places where I can still play Soulful House and dig deep for forgotten classics. From diners to clubbers the transition is smooth. I always feel like I could play another five hours after the lights come up.
Chosen by Sam Divine
Nitsa Club, Barcelona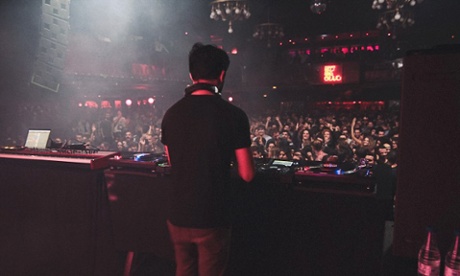 Nitsa has been my second home for the past five years. I spent most Fridays and Saturdays here before starting to play regularly in clubs, listening to the best artists of the moment and learning how to construct a DJ set by focusing on my favourite artists. The most special moment of a night here was always the closing sets, played amazingly by the resident DJs, especially DJ Fra (aka Ferenc) and DJ De Mierda (aka Marc Pinol). The best music I've heard in a club has been in those sets, always after 6am. I remember many nights, but perhaps my two favourite ones were Jacques Lu Cont and Erol Alkan in 2004, when the crowd invaded the DJ booth and security were not able to contain all the people; and Michael Mayer and Reinhard Voigt in 2005, where Mayer signed some vinyl for me and Voigt gifted me his T-shirt during his live show! What makes Nitsa special is its eclecticism. During the same month you could hear artists from IDM to techno, from house to electro, from indie pop to drum'n'bass.
Chosen by Coyu
Big Bang, Rome
This venue is in a large converted house on a street that looks like a Tarantino vision of Babylon. There are late-night bars and clubs in converted buildings and medieval- looking warehouses everywhere. You get the sense that all the sins of the city have been brushed away from the tourists to this place, and this is where the real Rome underground lives. On Friday nights Big Bang becomes the Big Bang Reggae Yard and Trojan Sound play a night there called BaBaBoom Time, the best reggae party in Italy. The crowd know and feel their music and reggae speaks to them in a deep, almost spiritual way. The club has a vibe a bit like a house party, with one main room for the music and various other rooms downstairs and upstairs for people to hang out in. The club's also a big favourite of Trojan Sound System friend Coleen "Cosmo" Murphy who also loves playing host at the venue's loft-style parties, which she tells us happen without the hype that plagues most club nights and DJs today.
Chosen by Trojan Sound System
Goa, Rome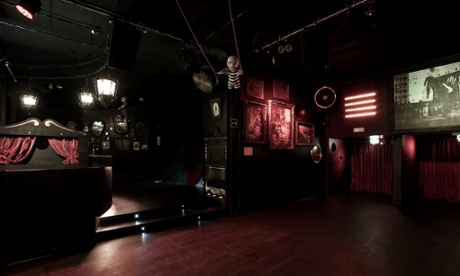 What I love about this club is the effort it regularly puts into creating a special decor. It feels like a cross between a dark cabaret and a David Lynch film, with tons of oddly framed paintings all over the walls and strange objects hanging around. The sound is tight and the booth is surrounded by people. It's a cosy personal affair and I always really enjoy playing there.
Chosen by Magda
Casablanca Soul, Santorini, Greece
In the centre of this small volcanic island, Casablanca Soul has been pioneering underground music since the early 1980s. Now it's a musical landmark and one of the biggest bookers of international DJs in the Greek islands. Santorini isn't as well-known for dance music as islands such as Mykonos, but this bar has the spirit of the music. Unlike most club and bars in Greece, this one is about the music, people and vibe. With a capacity of about 120, it's tight, to say the least, but the energy is always full-on and the luxury of having no curfew means you can play until the sun comes up. I've moved to this island partly because of the love I have for this bar. Bliss!
Chosen by osunlade
Lux, Lisbon
Lux is widely regarded as Lisbon's top club, and with good reason. It has an amazing sound system (what bass-head doesn't have a love for Funktion Ones?), wooden dancefloors, a big terrace, and varied lineups with lots of different club nights - including our own, the bimonthly Hard Ass Sessions. The design inside is always pretty crazy. I think it regularly commissions visual artists to design pieces for the club or just have a say in the decorations and it also has these video and light installations that keep changing. It recently added some stuffed polar bears, which actually freaked me out the first time I saw them. It has also been a traditionally gay-friendly environment. It's a fun and weird place. Slightly posh but still pretty open to anyone, slightly artsy and brainy but you can still hear anything from zouk bass to heavy techno, and when you leave the club in the morning you can enjoy a drunken view of the river, which is nice. Oh, and it basically gave life to an area of Lisbon, opening the club, restaurants, a record shop and art gallery where previously there was nothing. .
Chosen by Joao Pedro Silva, Enchufada Records
iBoat, Bordeaux
I've only played at iBoat once so far, but it was an instant favourite. The club is in the basement of a docked boat, with a great restaurant upstairs. The time I played there with Prosumer, and we had a nice relaxed dinner and wine, we were shocked to see the mayhem downstairs by the time we finished. People were already hanging from the rafters and it was packed. I played a live audio-visual set there and loved the fact that it had a nice LED board. It's a proper all-round club, and the booking curation is impressive.
Chosen by Kate Simko
Barbarellas Discoteque, Tisno, Croatia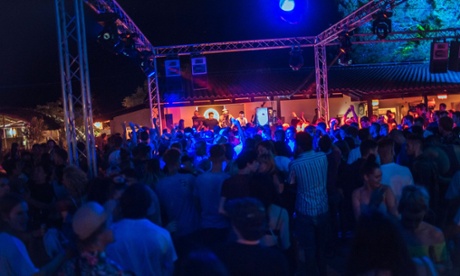 Barbarellas is run by the guys behind The Garden Festival (which hosts its final edition in summer 2015) in Tisno - also home to a Soundwave, Electric Elephant and Stop Making Sense. At the old Garden site in Petrcane, Barbarellas was an indoor club with retro-1970s decor, but now it has moved it's an outdoor club that runs until 6am. The Barbarellas after-parties are legendary: DJing to a great crowd under the stars and watching the sun rise over the stunning Dalmatian coast. It's definitely one of my favourite clubs in the world, with a unique atmosphere, and I can't wait to be back there this summer.
Chosen by DJ Gilla, First Word Records
Clubbing Catalan style, Barcelona's CDLC. Photograph: Alamy