A year ago, I checked out Sandpit, The Clubhouse at the ITC Grand Bharat after a long afternoon on the golf course. This clubhouse likes to call itself the club of clubs. Sandpit rounds up Club Specials from across the country. From the Willingdon Club Mumbai's Eggs Kejriwal to Delhi Gymkhana's Club Sandwich, the menu has dishes that have survived the test of time. Also on this long list are dishes from Chennai's British Era gentleman's clubs that date to the 19th Century. Call it Anglo Indian food or Raj Era cuisine, this unique blend of Western food with the occasional local tweak was probably India's first fusion cuisine. It evolved in the dak bungalows, railway kitchens (a far cry from the Indian Railways food of today), army canteens and gentleman's clubs.
Colonial era hotels like The Vivanta by Taj - Connemara, Chennai and the Taj Westend, Bengaluru have tried to keep the interest around this cuisine but it's the clubs that continue to keep these Raj era dishes alive. In Chennai, the menus at the Madras Club (founded in 1832) and the Madras Gymkhana Club might have changed over the years to include Chinese and Indian cuisine but a few 'Club signatures' still remain. For many members, this is one of the last links with the clubs' glorious past. These dishes are also in many ways a part of Chennai's food culture that has evolved with influences from settlers over centuries who now call Chennai home.We pick a few quintessential club dishes:
Fish and chips: A favourite at the Madras Gymkhana club. Old timers will tell you that this dish hasn't changed much over the years. The recipe continues to use Seer fish even as Bassa fish seems to have invaded most restaurant kitchens.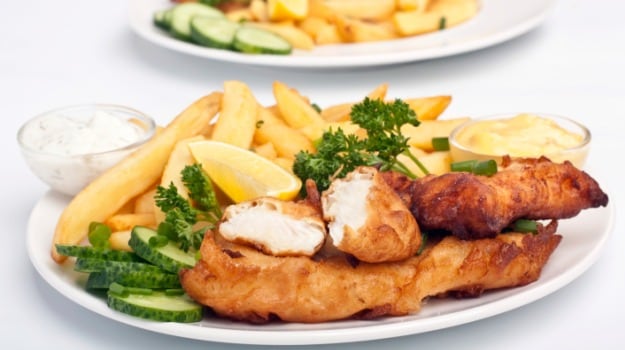 Club sandwiches: Clubs like the Madras Gymkhana still run their own bakery and the sandwiches here keep things remarkably simple - white bread, generous quantities of butter slathered between the bread and chicken or cheese between these buttery breads. Your dietitian wouldn't approve though!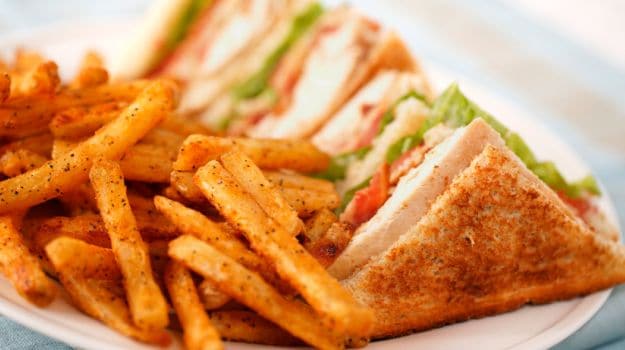 Club Soups: whether it's the cream of tomato or the cream of almond soup, these soups are distinctly creamier than the tomato soup versions or mixed vegetable soups served in restaurants. The tomato soup for instance almost wears a light orange hue thanks to all the butter and cream. The mulligatawny is probably the ultimate Madras soup (See recipe). The anglicised version of milagu thani (pepper water) this soup with its generous quantities of pepper and garlic became a 'go to' soup for British officers when they were unwell. Clubs mostly serve vegetarian versions of this soup although it's not uncommon to incorporate chicken. Just like Rasam this soup is also served with a sprinkling of rice.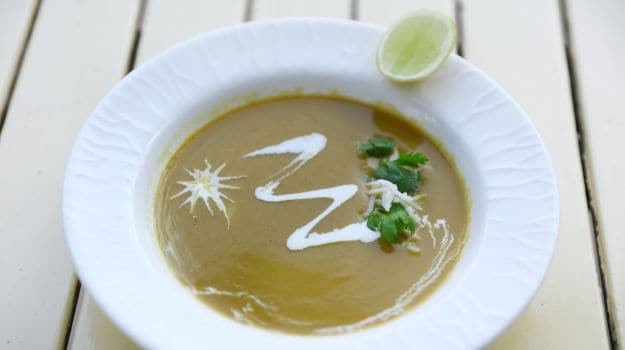 Roast chicken: old school pot roast chicken with a sprinkling of herbs. It's served with bread rolls or also occasionally herbed rice.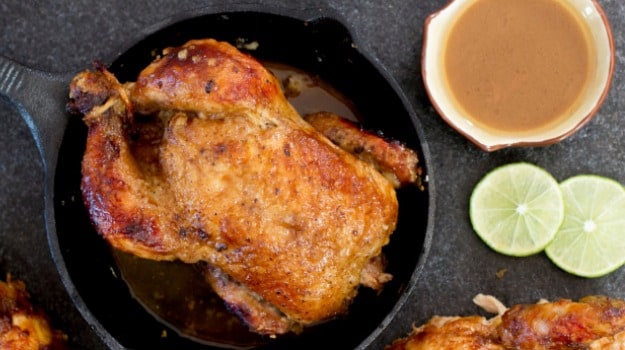 Spinach Rolls: one of the signature dishes at the Madras Club. This dish is available at the ITC Grand Bharat Club house too. Spinach and generous quantities of cheese are encased in a maida roll.
Yorkshire Pudding: still served at the Madras Club. This quintessential English Sunday delicacy is crafted with eggs, flour and milk or water and served with a beef gravy.
Chicken country captain: a dish that originated in India and is now extremely popular in Southern USA. This mild stew features browned chicken pieces, onions and curry powder and is served on a bed of rice.
Bread and butter pudding: this dish has humble origins in England before it became a festive treat. An integral part of Anglo Indian and Creole (In Louisiana) cuisine, this hot dessert combines eggs, butter, bread, raisins and spices.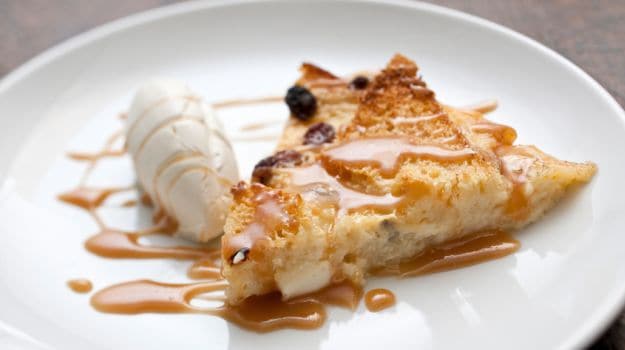 Mulligatawny Soup - Recipe
Ingredients:
Mutton bones and pieces of meat - 1kg
Chilli powder - 1 tsp
Pepper powder - 2 tsp
Cumin powder - 1tsp
Coriander powder - 1 tsp
Crushed garlic - 2 to 3 cloves
Sliced onions - 2nos.
Coconut paste/coconut milk - 1 cup
Celery - 1 stalk
Salt to taste
Method:
Cook the bones, meat and all ingredients with 4-5 cups of water in a large vessel on high heat till it reaches boiling point.
Lower the heat and simmer for at least one hour till the soup is done and thick.
Garnish with coriander and serve.
Another variation of the soup is made by adding lentils and flavoured with the curry powder and curry leaves.

About the Author:
Ashwin Rajagopalan is a cross cultural training expert and lifestyle writer. When he's not writing about food, he thinks about gadgets, trends and travel experiences. He enjoys communicating across cultures and borders in his weekday work avatar as a content and editorial consultant for a global major and one of India's only cross cultural trainers.
Disclaimer:
The opinions expressed within this article are the personal opinions of the author. NDTV is not responsible for the accuracy, completeness, suitability, or validity of any information on this article. All information is provided on an as-is basis. The information, facts or opinions appearing in the article do not reflect the views of NDTV and NDTV does not assume any responsibility or liability for the same.
About Ashwin RajagopalanI am the proverbial slashie - a content architect, writer, speaker and cultural intelligence coach. School lunch boxes are usually the beginning of our culinary discoveries.That curiosity hasn't waned. It's only got stronger as I've explored culinary cultures, street food and fine dining restaurants across the world. I've discovered cultures and destinations through culinary motifs. I am equally passionate about writing on consumer tech and travel.