Climate change has turned usual weather patterns upside down. The average trends in weather reports are being shattered, with new highs and lows in temperatures being recorded every year. In Europe and Britain, for instance, heatwave-like conditions are being experienced like never before. The UK itself recorded the hottest day in its history on July 18 at a scorching temperature of 40 degrees Celsius. A man decided to document this historic day by cooking breakfast outdoors using the sun's heat! Yes, believe it or not, he actually managed to cook a meal without a gas stove amid the heatwave in the UK.


According to a report by the Mirror, Danny Shaw is the 30-year-old from West Yorkshire who attempted this bizarre experiment. The video of him cooking breakfast was widely shared on social media and left internet users stunned. In the clip, we could see him using his metal fridge as a flat base to cook breakfast. He layered some strips of bacon and cracked open an egg on the hot surface. "Cooking breakfast on a fridge in the English sun, it cooked today," he wrote in the caption.


(Also Read: Heatwave: 11 More Reasons Why You Must Drink Water Right Now)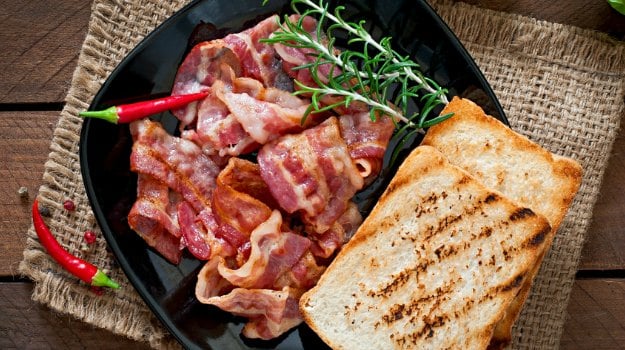 About 30 minutes later, he came back and checked on the eggs and they were perfectly cooked! Even the bacon strips seemed to have become ready to be eaten. A flurry of reactions poured into the video which clocked in nearly a million views.


This is not the first time the outdoors has been used to cook food. In the month of April, a woman from Odisha cooked Rotis or Indian flatbread on her car's bonnet amidst the searing heat. The results of the video left the internet stunned.


Click here to read more about this story.
About Aditi AhujaAditi loves talking to and meeting like-minded foodies (especially the kind who like veg momos). Plus points if you get her bad jokes and sitcom references, or if you recommend a new place to eat at.