Vikas Khanna's new book offers a gastronomic tour
IANS , New York | Updated: May 23, 2014 10:58 IST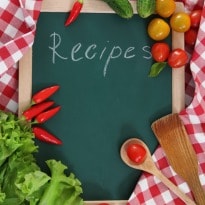 Award-winning Michelin-starred Indian chef Vikas Khanna has launched a new book, "Return to the Rivers - Recipes and Memories of The Himalayan River Valleys", offering a gastronomic tour of the wonders of international cuisines.

Co-authored with Andrew Blackmore-Dobbyn and with a foreword by the Dalai Lama, the 444 page book published by Lake Isle Press, was launched at a media event on Tuesday at Junoon Restaurant.

Both a cookbook and a travelogue, Khanna's newest book, according to the publishers, "takes us on a pilgrimage across the Himalayas as he delves into the culture and tradition surrounding these sacred pathways-everything from finding local ingredients to serving this incredible food."

The book offers 100 full-colour photographs of plated dishes, exotic travel experiences, and personal and thoughtful musings that preserve the traditions, values and simple gifts that the Himalayan people bestowed upon Khanna.

Khanna's spiritual and culinary journey through the Himalayan heartland brings foodies and travel enthusiasts some of the best recipes and culture from northern India, Bhutan, Nepal, Tibet and western China, according to a media release.

Khanna's book explores a wide variety of cultural delicacies, as it is organised by Street Foods; Soups and Noodles; Grains; Vegetables; Fish; Poultry, Eggs and Cheese; Meats; Breads; Condiments; Desserts; and Beverages.

Born in India, Vikas Khanna learned to cook from his grandmother and opened his own catering company at age seventeen. After apprenticing under the most renowned chefs of India, he moved to the US in 2000 and has worked his way up to be one of New York City's top-rated chefs.He was named one of StarChef's "Rising Stars" in 2010 and is currently the Executive Chef of the Michelin-starred restaurant Junoon. Known as the host of MasterChef India and FOX Traveller's Twist of Taste, Khanna is equally recognized for his documentary film series about food and religion, Holy Kitchens. Khanna currently resides in New York City.