Story Progress
Back to home
3-Ingredient Butterscotch Ice Cream Recipe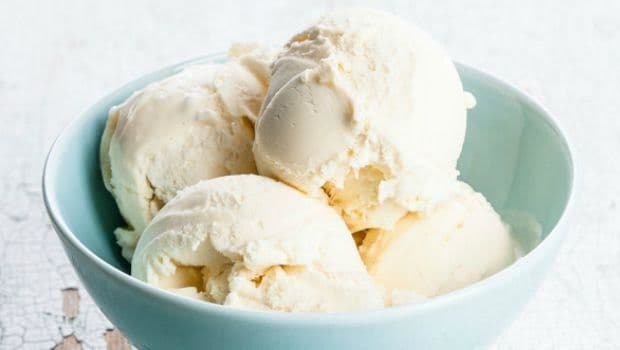 How to Make 3-Ingredient Butterscotch Ice Cream
3-Ingredient Butterscotch Ice Cream Recipe: We all like to eat ice cream very much in summer season, so in this season make your favorite butterscotch ice cream at home with only 3 ingredients and enjoy with family.
Total Cook Time

5 hrs 10 mins

Ingredients of 3-Ingredient Butterscotch Ice Cream
2 Cups heavy cream
1 can condensed milk
1/2 cups butterscotch chips
1.
To begin with, melt the butterscotch chips over low heat, stirring frequently until smooth and melted. Remove from heat and let it cool completely.
2.
In a large bowl, beat the heavy cream until stiff peaks form.
3.
Gently fold in the sweetened condensed milk and the melted butterscotch chips until fully combined.
4.
Pour the mixture into a freezer-safe container and freeze for at least 5-6 hours or overnight.
5.
Serve and enjoy your delicious butterscotch ice cream!
Recipe Notes
You can also add a pinch of salt or vanilla extract for extra flavour.