Story Progress
Back to home
Apple Pie with Raisin Relish Recipe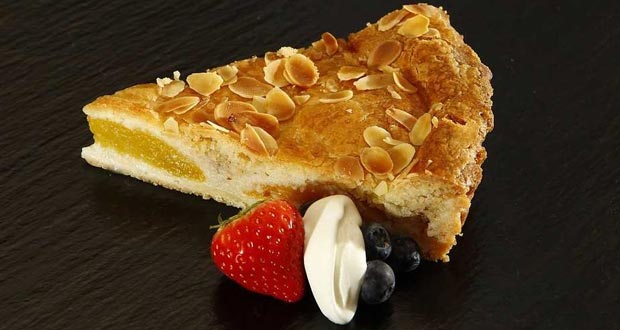 How to make Apple Pie with Raisin Relish
A double crust pie with cinnamon flavoured apple filling, finished with a raisin relish.
Total Cook Time

1 hr 25 mins

Ingredients of Apple Pie with Raisin Relish
For apple pie filling:
100 gm butter
4 medium apple
1/3 tsp cinnamon
15 -20 gm sugar
For pie cover:
100 gm flour
100 gm icing sugar
100 gm butter
50 ml water
For raisin chutney:
1 Tbsp whole mix spices
100 gm raisin
30 gm sugar
20 ml lemon Juice
20 ml orange Juice
For Apple pie filling:
1.
Peel the apples, in a sauce pan, moist the apples with 100 gm of butter and add 1/3 tsp Cinnamon and 15-20 gms sugar, cook it till it becomes thick.
2.
Fill the pie shell with the apple mixture.
For Pie cover:
1.
Prepare the pie dough, mix 100 gm flour, 100 gm butter, 100 gm icing sugar till it becomes crumbly; add 50 ml water into it to form smooth dough.
2.
Divide the dough in two equal pieces. Refrigerate for 1/2 a hr. Roll half of the dough 1/8 inch thick and line the pie pan. Reserve the other half wrapped tightly under refrigeration.
3.
Roll out the remaining dough 1/8 inch thick and place it over the filling. Crimp the edges to seal, cutting several vents in the top of the pie. Bake at 180 C, about 45 minutes to 1 hour.
4.
Cool to room temperature before serving.
For Raisin chutney:
1.
Cook 100 gm raisins, 30 gm sugar, 20 ml lemon juice, 20 ml orange juice and whole spice together on slow fire till it becomes soft.
2.
Serve with hot apple pie.