Story Progress
Back to home
Baked Pumpkin Recipe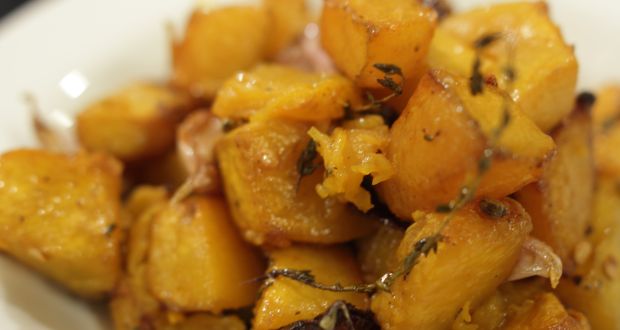 How to make Baked Pumpkin
About Baked Pumpkin Recipe: You are in for a real treat with this fresh baked pumpkin recipe. It's flavours goes well with chilli and red wine vinegar.

Ingredients of Baked Pumpkin
1 1/2 Kg pumpkin
to taste salt and pepper
5 Garlic cloves with skin
Handful of sprigs of fresh thyme
1 tsp coriander seeds (crushed roughly)
2 tsp red wine vinegar
3 Dry red chillies
1/2 tsp chilli powder
Olive oil
1.
Pre heat the oven at 200 degree and add 1 1/2 kg pumpkin to the baking dish.
2.
Flavor the pumpkin with salt and pepper.
3.
Then add garlic by making a small insertion into the pumpkin with each pod.
4.
Add some fresh thyme, coriander seeds, red wine vinegar, red chilies and chili powder.
5.
Drizzle olive oil and mix it all together.
6.
Then put the baking dish into the oven for 30 minutes.